Wil Wheaton Voiced More Naruto Characters Than You Probably Think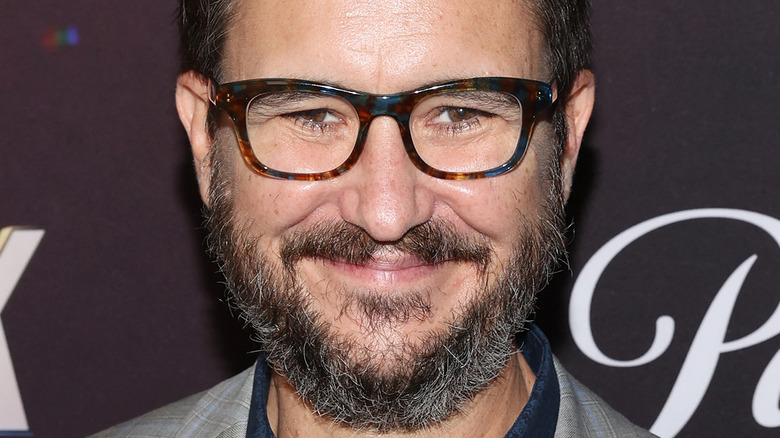 Jesse Grant/Getty Images
It's long been cathartic fun for Trekkies to mock the plucky, frustratingly glib Wesley Crusher (Wil Wheaton), the youngster Picard (Patrick Stewart) takes a liking to on "Star Trek: The Next Generation." But it was difficult for a teenage Wheaton to cope with the backlash at the time. The actor told the official Star Trek website, "To go to conventions back then and have people criticizing me and attacking me personally instead of maybe talking about the writing, it was hurtful."
However, Wheaton has bounced back from Crusher's reception, becoming a celebrated performer, voice actor, and personality in nerd culture over the years. Most recently, he reprised his role as Wesley Crusher on a Season 2 episode of "Star Trek: Picard," lent his vocal talents to shows like "Teen Titans Go!," and was the host of Facebook Live's "The Ready Room."
Wheaton has also voiced characters in numerous anime series, including "Redakai." But did you know he's on "Naruto" too?
He was Menma on Naruto
In the English dubbed version of "Naruto," Wil Wheaton voiced Menma, a kind-hearted boy and former member of a clan of bandits. After the group attacks a village, Menma leaves them, erasing his own memory in shame over what happened. He is then rescued by Naruto (Maile Flanagan) and uses ninjutsu to help stop the bandits.
Once he recovers from his past, Menma resolves to blow up a mine so the thieves can't carry out their plan to flood the village. The former bandit sacrifices himself in the process and saves the townspeople, though Naruto grieves his loss. Even if he has a real impact on the main character, Menma only appears on the show for three episodes. However, Wheaton still loved getting to be part of an anime series. The actor wrote on his blog in 2008 that while not a hardcore fan, "I was awfully excited every time I got to do all the traditional anime sounds" such as the "various gasps" indicative of the genre.
Yet Wheaton's work in the "Naruto" universe wasn't finished. The actor returned to voice a different character, Taruho, Shion's loyal bodyguard, in "Naruto Shippuden: The Movie" as well. It's his last role in the franchise to date.