Richard Dreyfuss' 7 Best And 7 Worst Movies Ranked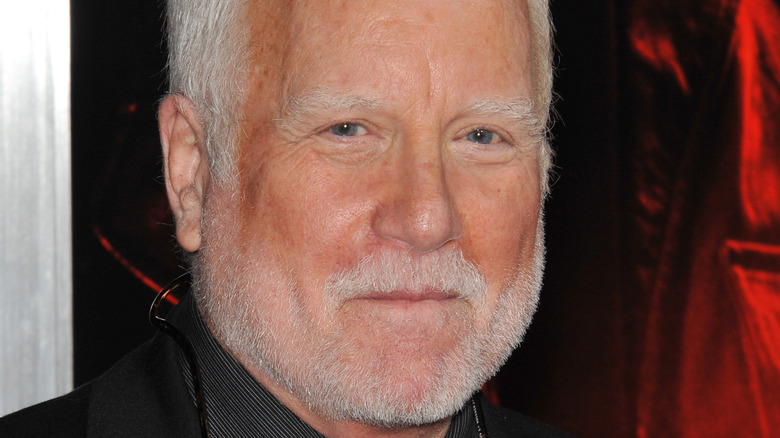 Featureflash Photo Agency/Shutterstock
Perhaps best known for "Jaws" and "Close Encounters of the Third Kind" — his 1970s collaborations with director Steven Spielberg — Richard Dreyfuss has enjoyed a long and varied Hollywood career spanning over seven decades. Dreyfuss' career took off after he appeared in "American Graffiti," directed by newcomer George Lucas, and was cemented with his memorable performance as marine biologist Matt Hooper in "Jaws."
Born in 1947 in New York, Dreyfuss' career began on stage with a number of Broadway and Off-Broadway roles (via Britannica). Following two blink-and-you'll-miss-them screen appearances in "Valley of the Dolls" and "The Graduate" in 1967, he was given a larger role in 1973's "Dillinger." Dreyfuss proved to be particularly adept at playing the relatable "everyman" or "average Joe," often with a varying degree of neurosis, quirks, and insecurities that showed his range as an actor.
At aged 30, Dreyfuss became the youngest actor to win an Oscar for best actor for his part in "The Goodbye Girl," and he would later receive a second nomination for "Mr. Holland's Opus" in 1995. Like most actors, he has had plenty of career ups and downs — these are his seven best and seven worst movies ranked.
Worst: Daughter of the Wolf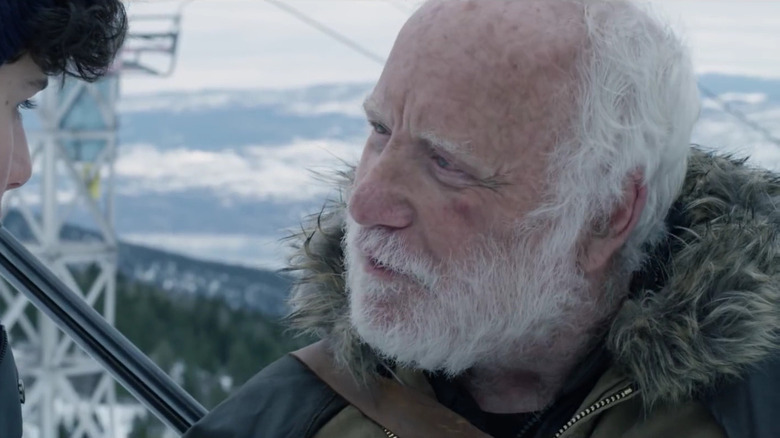 Vertical Entertainment
While Richard Dreyfuss' presence looms large over the poster for this Canadian thriller, his screen time is somewhat limited. In this film, Dreyfuss plays the enigmatic "Father," and while he may take a backseat when it comes to some of the more intense action scenes, he plays a key part in the narrative.
At the center of the story is military veteran Clair Hamilton (Gina Carano) who embarks on a revenge mission when her son is kidnapped by Father and his gang. As Clair gets closer to finding him, we learn more about Father, the chilling truth about his "sons," and the personal connection he has with Clair's recently deceased father. It's always fun to see Dreyfuss play a character as inherently nasty as Father, and the climactic scene when he gets his comeuppance is undeniably satisfying.
While Dreyfuss' does the best he can with the limited material he is given, the film suffers from being painfully generic, with a premise that has been seen far too many times before. "Daughter of the Wolf" is certainly not the worst film Dreyfuss has been in, but it failed to score with audiences and critics, earning a measly $7,504 at the box office and called a "humdrum effort" by Frank Scheck of The Hollywood Reporter.
Best: Mr. Holland's Opus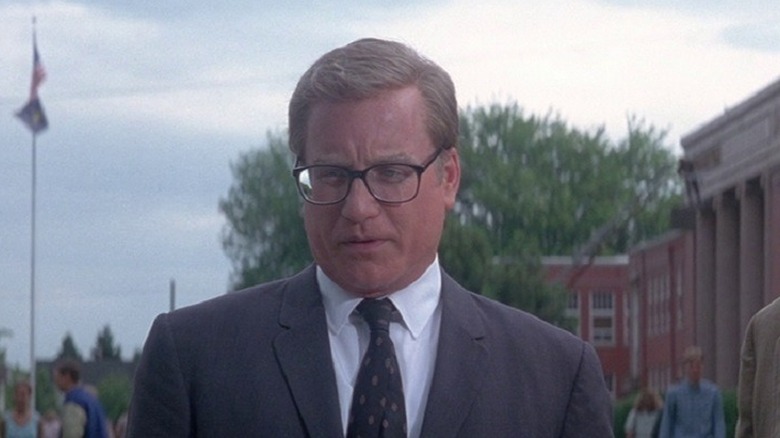 Buena Vista Pictures
With its focus on education and school setting, this 1995 drama may draw some obvious comparison points with "Dead Poets Society," but "Mr. Holland's Opus" delves deeper into the life of the teacher, rather than just his students. Richard Dreyfuss plays Mr. Holland, a composer-turned-teacher who reluctantly takes a high school teaching job, believing it will give him more time to work on his music. "Mr. Holland's Opus" explores the profound effect that music can have, set against the backdrop of a rapidly changing society.
As Glenn Holland, Dreyfuss has rarely been better, bringing tremendous depth to a character who isn't always likable. While he is able to inspire his pupils and becomes a popular teacher at the school, he struggles to connect with his deaf son, which puts a strain on his relationship with his wife, Iris (Glenne Headly). As teaching begins to take over his life, he neglects his family and the symphony that he has been working on for decades.
"Mr. Holland's Opus" is an enjoyable drama about the power of music and the influence a teacher can have on their students, often without even realizing it. The film scored highly with audiences and critics, including Emanuel Levy for Variety, who praised Dreyfuss's performance, calling it "effective and surprisingly restrained." It also earned Dreyfuss his second Oscar nomination for best actor in a leading role.
Worst: The Lightkeepers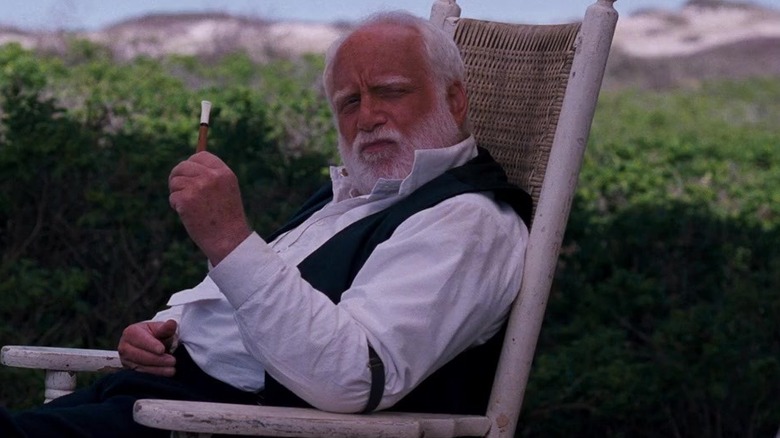 New Films International
If the opening of this film with two bickering lighthouse keepers in any way reminds you of a certain Robert Eggers film, that is where the similarities end. Set in the summer of 1912 on Cape Cod, two lighthouse keepers vow to abstain from any association with women. The world-wearied Seth (Dreyfuss) and younger, more adventurous John (Tom Wisdom) soon find their isolation disrupted when two women move into a cottage nearby.
While "The Lightkeepers" is inoffensive and has a sort of predictable charm, it is also sickeningly twee and fails to make the most of its impressive cast. Alongside Dreyfuss, "The Lightkeepers" features Hollywood royalty with the likes of Blythe Danner and Bruce Dern in supporting roles.
But the cast isn't enough to save this film from one of the greatest cinematic crimes — it just isn't interesting enough. While there is a market for films about people finding love later in life — with "Something's Gotta Give" being one of the best examples — "The Lightkeepers" struggles to explore anything beyond the surface level of these characters in what could've been a captivating romantic drama. A film that feels like it would be more at home on the Hallmark Channel, "The Lightkeepers" failed to light up the box office, making little more than $30,000.
Best: The Goodbye Girl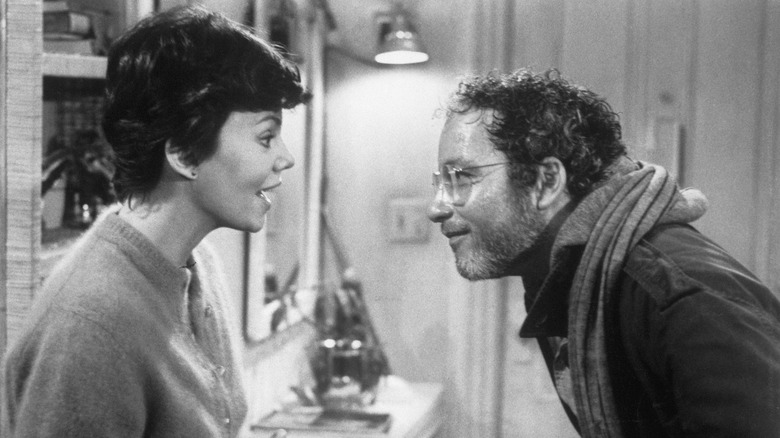 Warner Bros. Pictures
With a classic rom-com trope — two mismatched people are forced to share an apartment — "The Goodbye Girl" has an easygoing charm to it, proving that Richard Dreyfuss can play a credible romantic leading man. After struggling dancer Paula (Marsha Mason) is unceremoniously dumped by her married boyfriend, she is shocked to find aspiring actor Elliot (Dreyfuss) on the doorstep of her Manhattan apartment, demanding to move in. Paula's ex has sublet the apartment to Elliot, so she and her precocious daughter, Lucy (Quinn Cummings), have no choice but to co-exist with their new roommate.
Richard Dreyfuss has an infectious energy that is particularly well-suited to the neurotic characters — like Elliot and Hooper in "Jaws" — that he played. There is much of himself in the character of Elliot, and Dreyfuss brings a knowing cynicism to Elliot's frustrations as he tries to make it as an actor. Dreyfuss also had a background in theater before making it as a movie star, and we see Elliot embark on a very similar journey.
"The Goodbye Girl" was a hit with the critics, with Roger Ebert particularly glowing about Dreyfuss' performance as Richard III saying, "the scenes involving the production, performance, and reception of the play are the funniest in a movie since Mel Brooks staged Springtime for Hitler." It was also nominated for five Academy Awards, with Richard Dreyfuss winning for best actor.
Worst: Crime Story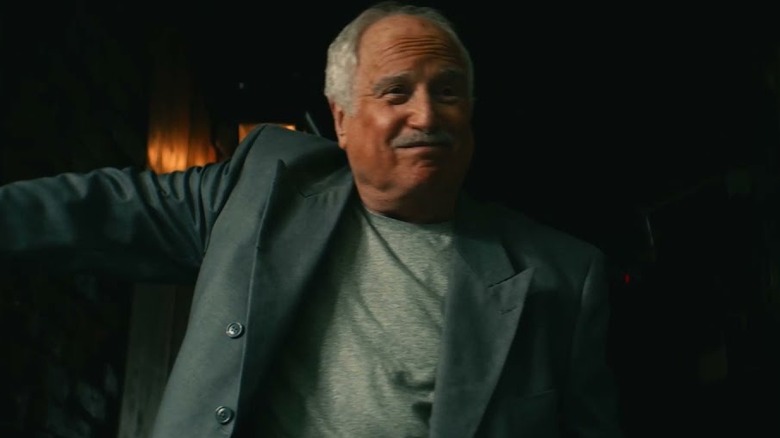 Saban Films
It's great that Richard Dreyfuss is continuing to act well into his 70s, but he deserves a lot better material than this lackluster crime drama. Dreyfuss plays Ben Myers, an elderly former mob boss who is targeted in a home robbery. He decides to embark on a one-man revenge mission with the help of his extensive network of former crime contacts. Ben constantly struggles to leave his past behind, but when his family is also caught up in the violence, he feels he has no choice but to take matters into his own hands.
At the center of this film, there is an interesting concept: A former criminal forced to reconcile with their past. But "Crime Story" fails to delve into its characters and instead focuses on dull and inconsequential shoot 'em-up action sequences.
Despite featuring two previous Oscar winners in Richard Dreyfuss and Mira Sorvino, "Crime Story" is a muddled and uninspiring action film that is instantly forgettable. With a score of just 20% on Rotten Tomatoes, it also failed to impress critics, with Variety's Dennis Harvey calling it an "inept muddle."
Best: Stand By Me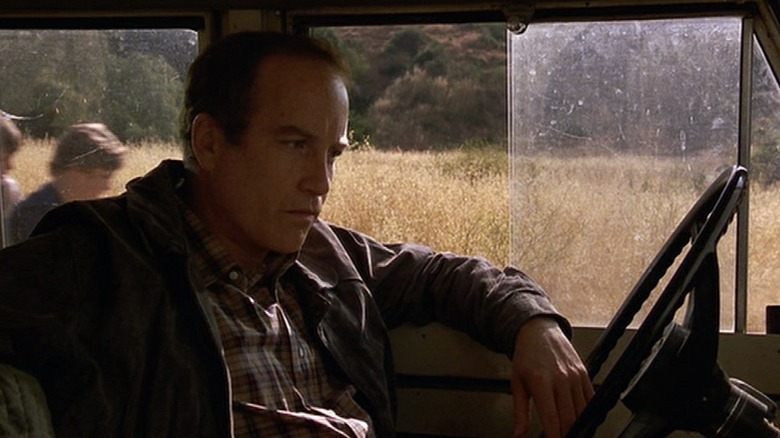 Columbia Pictures
While his screen time is limited, Richard Dreyfuss is nonetheless a crucial part of "Stand By Me," narrating the exploits of his younger self during one memorable summer. Reflecting on a newspaper headline about the murder of one of his childhood friends, the adult Gordie LaChance — credited here as "The Writer" — reminisces about his past and how the discovery of a body forced him to confront his feelings about death.
Set in the summer of 1959, "Stand By Me" is predominantly told in flashback, with Gordie (Wil Wheaton), Chris (River Phoenix), Teddy (Corey Feldman), and Vern (Jerry O'Connell) embarking on an overnight trek to find the body of a missing boy. Based on the novella "The Body" by Stephen King, "Stand By Me" is a charming and funny coming-of-age film about the loss of childhood innocence. It also offers a refreshingly real exploration of grief, with Gordie struggling to come to terms with the loss of his older brother (John Cusack). As he fixates on the search for the missing boy's body, it becomes clear that it represents the closure he is desperately seeking.
The narration from Richard Dreyfuss is an undeniably effective device, linking the events of the past to the present, where we discover that Gordie is writing about his friends and the body in a memoir. Despite not being physically present for much of the film, his role in "Stand By Me" demonstrates the power of storytelling.
Worst: The Crew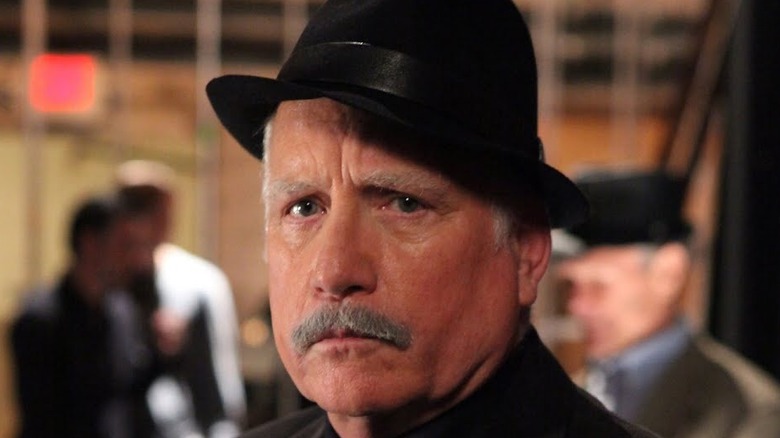 Touchstone Pictures
Trying to capture the spirit of crime capers of yesteryear, "The Crew" certainly puts the "old" in old-fashioned, but fails to find the spark it needs, despite the best efforts of the cast. "The Crew" focuses on a group of aging mobsters who plan one last job in order to save their retirement home. Along the way, they run afoul of the drug lord, Raul Ventana (Miguel Sandoval), and have no choice but to call in some of their old associates to get the mobsters off their backs.
The concept does have some promise, and it is evident that the film is attempting to parody mob movie tropes, but not all of this lands successfully. Instead, it relies heavily on jokes about the crew's advancing years, playing heavily into stereotypes and never making the most of the incredible talent it features.
While it is clear that Dreyfuss and his co-stars, Burt Reynolds, Dan Hedaya, and Seymour Cassel, were having tremendous fun making this film, that sense of fun doesn't necessarily translate to the audience. There is great chemistry between the four men — and wonderful supporting performances from Jennifer Tilly and Lainie Kazan — but it isn't enough to save this woefully unfunny film.
Best: The Apprenticeship of Duddy Kravitz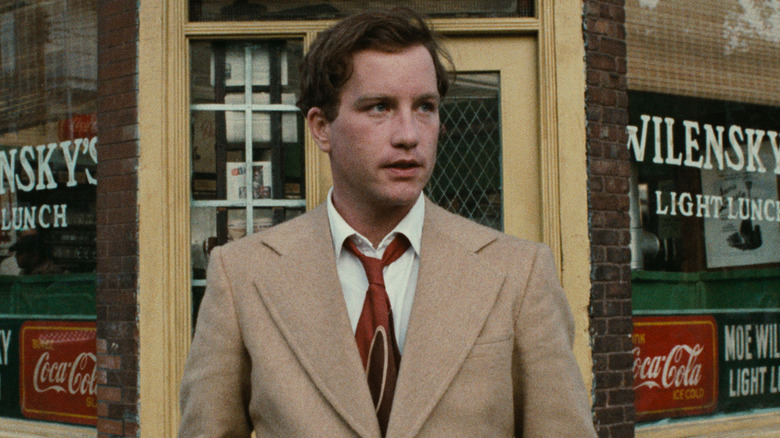 Paramount Pictures
Released just one year before Richard Dreyfuss' star-making turn in "Jaws," the Canadian comedy-drama "The Apprenticeship of Duddy Kravitz" was a pivotal film for the young actor. While "American Graffiti" may have been his breakout, this film saw him cast in a leading role. "The Apprenticeship of Duddy Kravitz" centers around the son of a working-class Jewish family in Montreal who embarks on a mission to make some money to prove his worth.
Duddy's father makes no attempts to hide the fact that he favors his older brother Lennie (Alan Rosenthal), who is able to attend medical school thanks to their rich Uncle Benji (Joseph Wiseman). The film depicts an interesting all-male family dynamic, and the idea of forming a legacy — particularly in how this relates to being "the man" of the family — is one of the major themes. It provides fascinating motivation for Duddy as he engages in a series of questionable get-rich-quick schemes, and makes him an easy character to root for.
As Duddy, Dreyfuss is in wonderful form, and the character's enthusiasm to make something of himself is echoed in the actor's own journey to stardom. While Dreyfuss berated his own appearance in the film, calling himself "the worst actor in America" in "The Making of Jaws" documentary, it was what that pushed him to finally agree to appear in Spielberg's film — having previously turned it down — a move that would change the entire trajectory of his career.
Worst: Mad Dog Time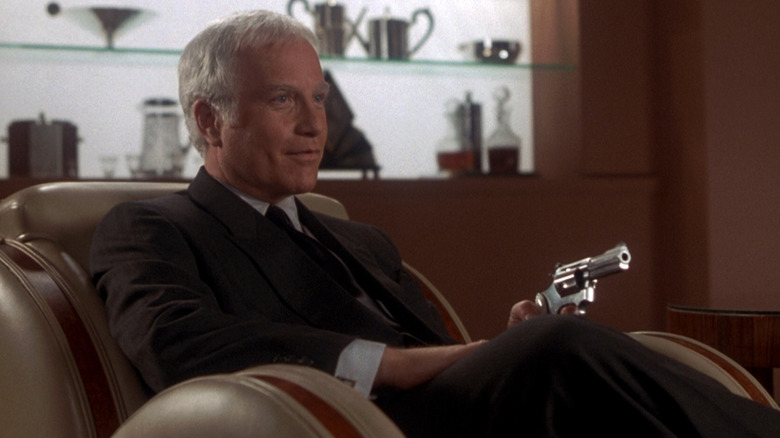 United Artists
Boasting an ensemble cast that includes Jeff Goldblum, Diane Lane, Ellen Barkin, and Gabriel Byrne alongside Richard Dreyfuss, the madcap mafia crime comedy "Mad Dog Time" has promise but lacks punch. The plot sees Richard Dreyfuss as mob boss Vic, who is released from an institution to find a variety of would-be mobsters poised to take over his job as the kingpin of a sleazy nightclub. At the top of the pile is trigger-happy Mickey Holliday (Goldblum), who has been romancing Vic's girlfriend Grace (Lane) and her sister Rita (Barkin) while he has been away.
While it attempts to spoof popular gangster movies, its lack of coherency and over-reliance on repetitive humor is what lets "Mad Dog Time" down. The cast is acutely underused, and no one seems particularly enamored with the material that they are being forced to deliver.
Grossing just over $107,000 at the box office, "Mad Dog Time" was a flop with audiences and received negative reviews across the board. Particularly scathing was Roger Ebert, who gave it zero stars and said, "Mad Dog Time is the first movie I have seen that does not improve on the sight of a blank screen viewed for the same length of time."
Best: Close Encounters of the Third Kind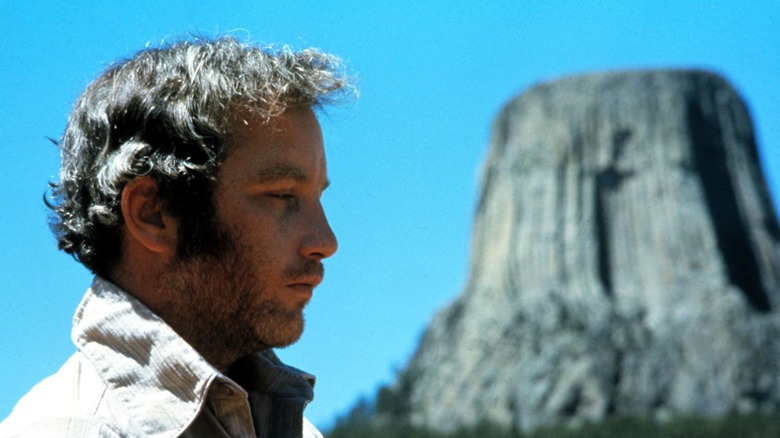 Columbia Pictures
Marking his second collaboration with director Steven Spielberg, "Close Encounters of the Third Kind" sees Richard Dreyfuss playing ordinary blue-collar worker Roy Neary, whose life takes a turn for the extraordinary after he encounters a UFO. Dreyfuss wasn't Spielberg's first choice for the role, and it was only after relentless campaigning from the actor that he was given the part. In an interview with The Guardian, Dreyfuss recounts how he "would badmouth every actor in Hollywood" who Spielberg was considering in order to dissuade him from giving someone else a call.
Not only is Dreyfuss perfectly cast as the everyman, but he has a manic intensity that perfectly suits the character as he grows more obsessed with making contact with the aliens. For Spielberg, the film is a personal project, born out of his love and fascination with space. In a 2005 interview, he spoke of how he "first became aware of the sky when my father pointed out the Perseid meteor shower to me when I was about 6 years old. ... My father really held the key to the universe, which unlocked my imagination" (via The Spokesman-Review).
Dreyfuss brings likability to the role of Roy Neary, while also tapping into the more complex aspects of the character. Roy's obsession with worlds beyond our own eventually leads to his family being torn apart, and Dreyfuss captures the duality of the character perfectly.
Worst: Another Stakeout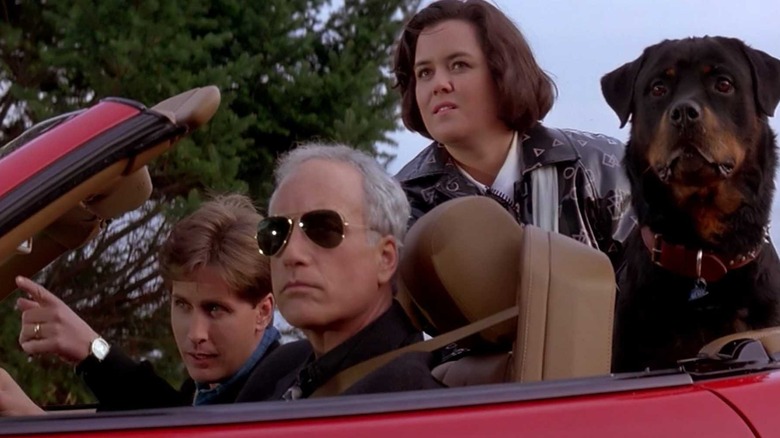 Buena Vista Pictures
A sequel to the 1987 buddy comedy "Stakeout," this film sees the return of Richard Dreyfuss and Emilio Estevez as squabbling surveillance detectives Chris Lecce and Bill Reimers. This time, they're joined by assistant district attorney Gina Garrett (Rosie O'Donnell) as they hole up in a house together as an unlikely family, trying to find a government witness who is being hunted down by the mafia.
While Dreyfuss, Estevez, and O'Donnell are in prime wisecracking form, "Another Stakeout" is a regrettable sequel that isn't able to justify its reason for existing. It comes across as dated, formulaic, and overwrought, with the bigger budget pushing things too far with increasingly elaborate setpieces and jokes that are lacking in restraint.
The undeniable chemistry between Dreyfuss and Estevez almost holds things together, but "Another Stakeout" adds nothing that the original hadn't already achieved. The addition of Rosie O'Donnell is novel, but it upsets the dynamic between the bickering cops that ultimately makes its particular brand of comedy feel strained. A commercial failure in comparison to the original, "Another Stakeout" made just $20 million at the box office and is one of Dreyfuss' lowest-ranked films on Rotten Tomatoes.
Best: American Graffiti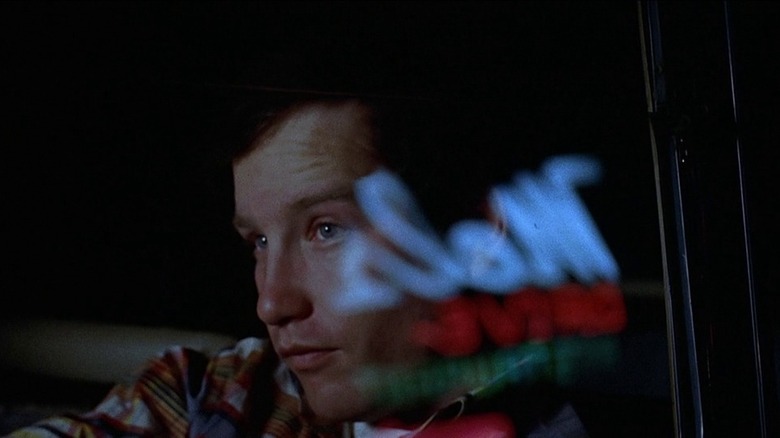 Universal Pictures
Given how effectively "American Graffiti" is able to capture the fleeting feeling of youth on the cusp of adulthood, it is perhaps fitting that many of those involved in the production were on the brink of career-changing success themselves. Before George Lucas made "Star Wars" and before Richard Dreyfuss appeared in "Jaws," the pair worked together on this free-wheeling time-capsule movie about American youth culture in the '60s.
Featuring appearances from young Ron Howard and Harrison Ford, "American Graffiti" takes place on the last day of summer vacation in 1962. While told in a vignette style with overlapping stories, it mainly focuses on a group of friends — including Richard Dreyfuss' Curt — as they drive around town, chatting up girls, listening to music, and making the most of their last day of freedom.
Set over the course of one evening, the film beautifully encapsulates the transient nature of being a teenager — encompassed in the brief conversations and encounters as the cars pass each other. For Curt, a glimpse of a beautiful blonde suddenly becomes the only thing that matters, and much of the night is spent with him trying to find out who she is. "American Graffiti" is a hugely enjoyable coming-of-age film that not only establishes Lucas as a formidable directing talent, but gives Dreyfuss his breakout role in a decade that would see him do some of his finest work.
Worst: Krippendorf's Tribe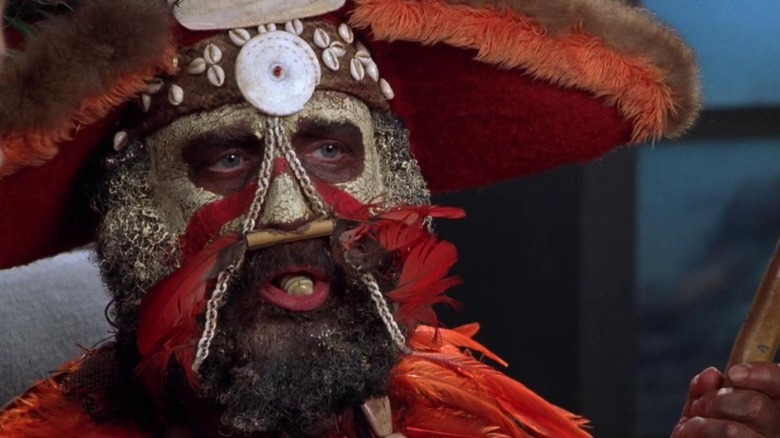 Touchstone Pictures
The nadir of Richard Dreyfuss' career comes in the form of 1998's "Krippendorf's Tribe," a baffling and severely dated family comedy. Dreyfuss plays anthropologist and single father James Krippendorf, who is offered $100,000 to find the last undiscovered tribe of New Guinea. After his search proves unsuccessful, Krippendorf subsequently spends the foundation grant money raising his family. When faced with the possibility of having to admit his failure — and that the grant money is gone — he decides to make up a tribe, using his own family to create a fake documentary film.
There are many troubling aspects of "Krippendorf's Tribe," but even before unpacking the distressing reliance on stereotypes, there is the issue that the main protagonist is largely celebrated for his deception. Existing under the guise of a family comedy, the character of James Krippendorf is a deceitful man who consistently and successfully lies his way out of trouble, and the film lets him get away with this.
At best woefully misguided, and at worst intensely problematic, "Krippendorf's Tribe" is a film that perpetuates harmful racial stereotypes. The cast — which includes Jenna Elfman, Lily Tomlin, and a young Natasha Lyonne alongside Dreyfuss — at least show commitment to their roles, but even the best performances can't make up for the shameful subject matter that leaves this film at the very bottom of the pile.
Best: Jaws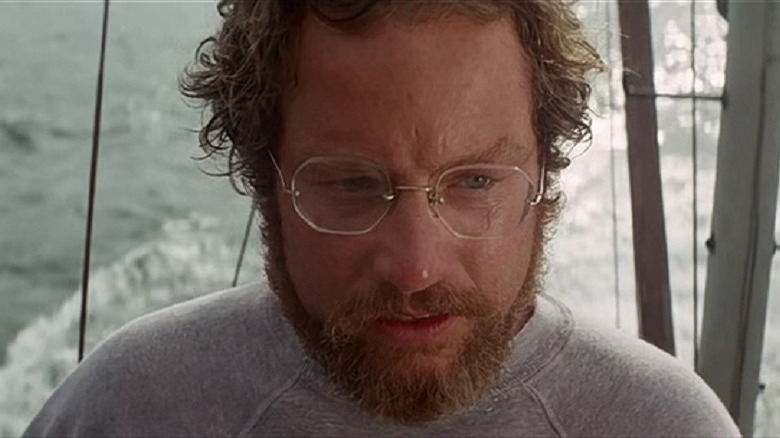 Universal Pictures
It's hard to imagine anyone other than Richard Dreyfuss playing marine biologist Matt Hooper in "Jaws." During one summer on the fictional Amity Island, a killer shark begins wreaking havoc on an idyllic seaside community. Tasked with keeping the townspeople safe, Chief Brody (Roy Scheider) enlists the help of shark expert Matt Hooper (Dreyfuss) and cantankerous fisherman Quint (Robert Shaw) to track down the beast.
As much about the characters as it is about the shark, the trio onboard the Orca represent a number of different viewpoints on sharks — that they are to be feared, hunted, or studied — with Hooper falling firmly in the latter category. While making audiences terrified to go into the water, "Jaws" also inspired a generation of budding Hoopers, with his infectious enthusiasm for sharks. Over the years even those involved with "Jaws" became focused on shark conservation, and it gave a huge boost to shark research and studies that would disprove much of what the film had led us to believe about sharks (via The Fisheries Blog).
When it was released in 1975, "Jaws" was an overwhelming success, smashing box office records and credited as being the first blockbuster movie. A game-changing movie in so many ways, it was the film that skyrocketed Richard Dreyfuss' acting career, giving him the chance to become an Oscar winner just two years later.