How Deadliest Catch's Wild Bill Keeps Up With Fishing In The Off-Season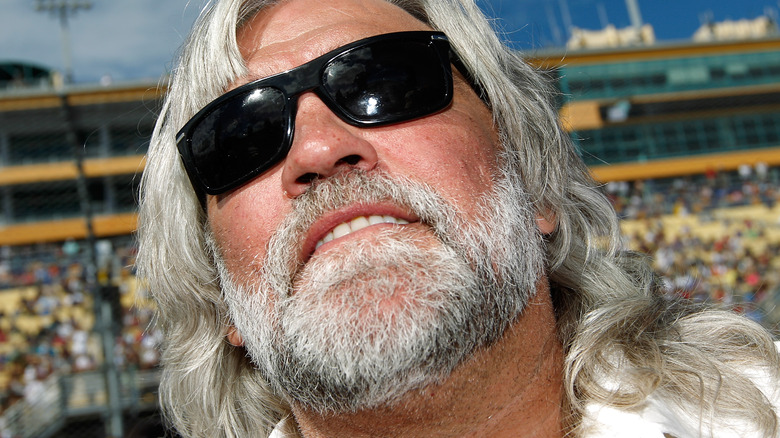 Tom Pennington/Getty Images
To newer viewers watching Discovery's "Deadliest Catch" at home, it may seem like the deckhands working on the featured crab boats have the toughest job of the crew. However, long-time fans of the reality series know that the captains, who appear to have the good life sitting in a warm wheelhouse actually have an even harder role to play. Besides making sure the business is on track to meet the catch-quota needed to stuff the crews' wallets, the pressure of also keeping everyone alive piles on to that.
So, naturally, when the crabbing season is behind them, these captains deservedly grab some downtime. Whether it's a vacation, hobby, or simply doing nothing with their families, these brave fishermen must relish every moment before it's time to head back to the Bering Sea. However, similar to athletes in the off-season, some of these captains find it important to keep up with their professional skills, whether it be to avoid getting rusty or simply because their love for their trade has become a year-round lifestyle. 
For "Wild "Bill Wichrowski, just like the other captains, his off-season downtime fits his own personal needs. Keeping up with fishing is important to this captain, who has been featured on the show since 2010. And to those who think a fishing captain still catching sea life in the off-season seems a bit crazy, Wichrowski's reasons are quite noble.
Wild Bill's love for fishing helps those in need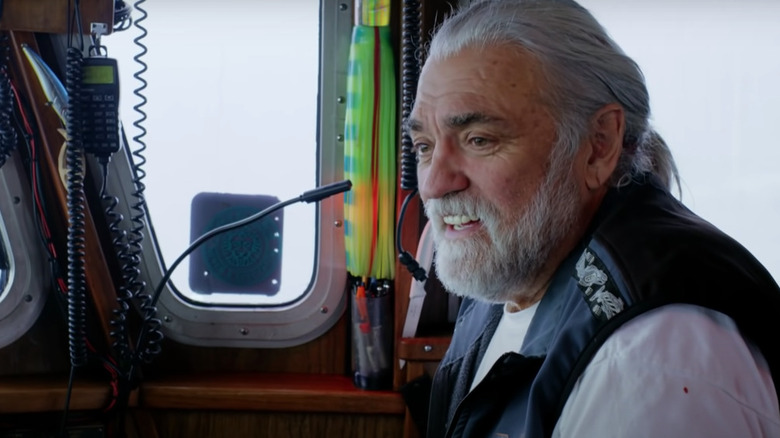 Discovery/YouTube
When it comes to how he spends his time on and off the job, "Wild" Bill Wichrowski, Summer Bay captain on "Deadliest Catch," is pretty set in his ways. After all, not including his time in the Navy, Wichrowski has been working on fishing boats for over 40 years. During his downtime, like most captains in the trade, Wichrowski tries to keep busy in between seasons. When not keeping his crew safe on the Bering Sea, he enjoys traveling, horseback riding, NASCAR, and believe it or not, sport fishing.
Although it might seem odd to want to do something so close to your actual job during your off-time, Wichrowski's desire to keep up with his fishing skills includes a noble connection to nonprofit projects such as Wounded Warriors and breast cancer charities. He told GamerLive, "In the off-season, I live in Mexico ... I pretty much travel Central America and Mexico and sport fish in the off-season." Wichrowski has the time and means to give back to these noble foundations, while still sharpening his catching skills.
When going into more detail about his charity work combined with sport fishing, he said, "I have a fishing tournament that's designed around a wounded veterans program, Wounded Warrior." Based on observations of the veterans themselves, Wichrowski can be sure his presence is appreciated. "It's amazing how the military loves the show," he said. And fans must now love him more, knowing that this is how he spends his off-season rather than lazily playing video games, which is something that he'll admit he wouldn't be good at anyway. "You know I'm old, we didn't have video games when I was growing up," he quipped. "I think Pong. We might've had Pong."