Why Wil Wheaton Was Both Excited And Scared To Play Himself On The Big Bang Theory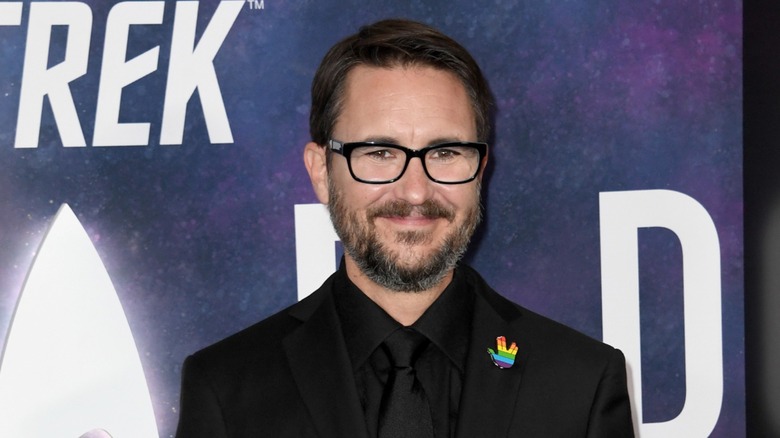 Albert L. Ortega/Getty Images
Despite concluding in 2019 after 12 years on CBS, "The Big Bang Theory" remains as popular as ever. Even without the benefit of new episodes, folks across the globe continue to watch the show for more reasons than one. Many of the stories, characters, and jokes have reached a special level of pop culture fame, keeping fans new and old alike coming back to Chuck Lorre and Bill Prady's now-iconic series. One such element that folks have yet to forget is the hilarious rivalry-turned-friendship between Sheldon Cooper (Jim Parsons) and Wil Wheaton (Wil Wheaton).
In the "Big Bang Theory" universe, Wheaton and Cooper's feud dates back to the 1995 Dixie Star Trek Convention, where the latter endured a 10-hour bus ride to meet some of his favorite "Star Trek" characters. Much to his dismay, Wheaton was not in attendance, resulting in Cooper swearing revenge on him. The two would clash in mundane yet funny ways in the years that followed, but their conflict wouldn't go on forever. Wheaton eventually invited Cooper to his birthday party, where he offered him a signed Wesley Crusher "Star Trek" action figure as a peace offering.
Though he was far from a series regular — in fact, he filmed fewer episodes than you might think — Wil Wheaton was a key part of "The Big Bang Theory" for some time. Although, when first approached to play himself on the nerdy sitcom, the actor was excited yet scared. Here's why.
Personal trauma impacted Wheaton's approach to playing himself on the Big Bang Theory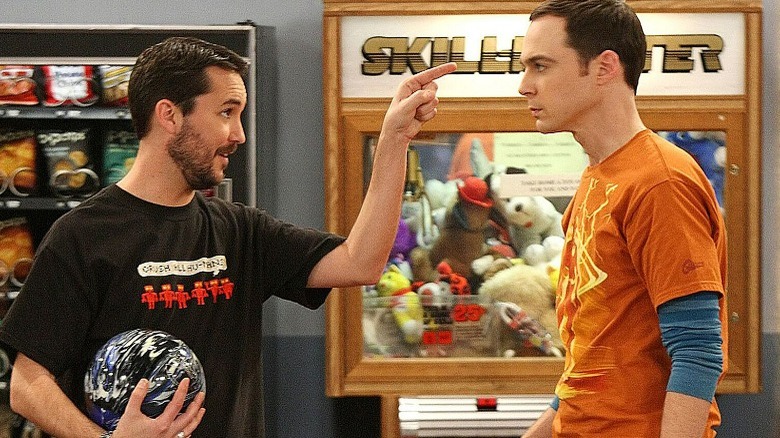 CBS
As part of the 2022 book "The Big Bang Theory: The Definitive, Inside Story of the Epic Hit Series," Bill Prady and Wil Wheaton recalled the latter becoming a part of the show. According to Prady, Wheaton was ecstatic to appear on the program, especially as a fictional "evil" version of himself. However, internally, Wheaton had some reservations about the entire idea, saying, "I think a big part of me being reluctant to play myself was like, 'If I can't play myself, what can I do?'" He notes that personal trauma left him uncertain of himself and his acting abilities, so he was naturally anxious at the thought of portraying himself and it clicking with viewers.
Not only did Wheaton turn out one solid performance after another, but he became synonymous with "The Big Bang Theory" simultaneously. In the end, he overcame his fears and insecurities, and it all worked out for the best. As he told TV Insider, in hindsight, he couldn't be more grateful for how his guest spots turned out. "It has meant so much...We could spend our entire careers hoping to have one experience like I have working on 'TBBT,'" Wheaton said in the 2019 interview, giving props to the cast, crew, and writers for making the filming of "The Big Bang Theory" such an incredible experience.
It wasn't an easy decision for Wil Wheaton to make when it came to joining the "Big Bang Theory" cast, but evidently, he made the right call.