Gael García Bernal Explains How He Got Comfortable Transforming Into His Character For Werewolf By Night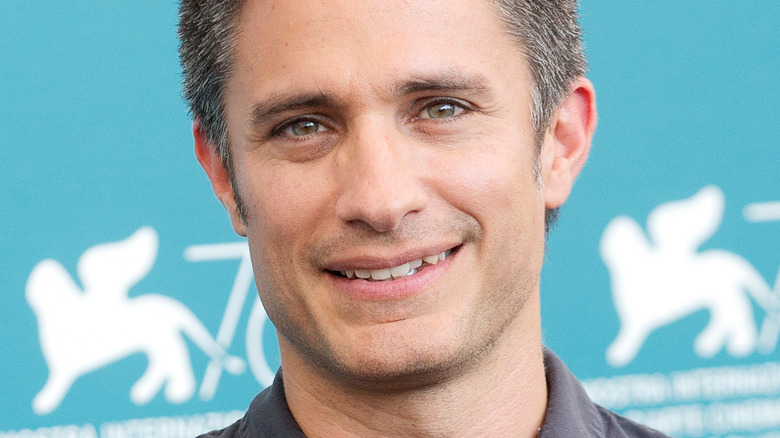 Andrea Raffin/Shutterstock
As "She-Hulk: Attorney at Law" wraps up its first batch of nine episodes and "Black Panther: Wakanda Forever" inches closer to the silver screen, Marvel Cinematic Universe fans have a spooky detour to take. Released on Disney+ on October 7, 2022, director Michael Giacchino's "Werewolf by Night" launched the Marvel Studios Special Presentation initiative in a big way. This love letter to classic monster movies (with quite the hardcore intro sequence) puts the focus on a group of monster hunters as they compete for a mysterious relic. All the while, they must contend with dangers of terrifying proportions.
One of the few main characters of "Werewolf by Night" is Jack Russell, as portrayed by Gael García Bernal. While a skilled monster hunter in his own right, he's plagued with a curse that turns him into a werewolf against his will. He's far from the first werewolf character to appear in a feature film, though he is the first to pop up in the MCU — a tall order for a franchise that hasn't dealt in supernatural elements like werewolves, ghosts, and vampires too heavily up to this point. Nevertheless, Bernal put his best foot forward as he and the "Werewolf by Night" team entered uncharted waters.
It turns out that as filming of "Werewolf by Night" trudged on, Gael García Bernal got quite comfortable transforming into Jack Russell's furry, animalistic alter-ego. Here's how.
Bernal got over the embarrassment of playing a werewolf by powering through it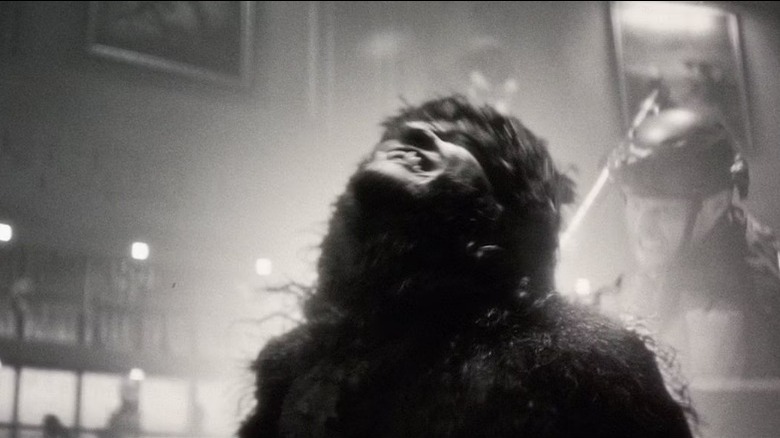 Marvel Studios/Disney+
To promote "Werewolf by Night" and discuss his experience stepping into the MCU for the first time, Gael García Bernal spoke to The Hollywood Reporter on October 7, 2022. During the interview, he also touched on his earliest experiences in Jack Russell's werewolf form, which he admits took some time to grow accustomed to. Soon enough, though, the embarrassment melted away. "It's not that we don't get embarrassed or shy about what we're about to do, but you have to go through it," Bernal explained, likening the experience to jumping into cold water. "Once you're in the cold water, it's even colder outside of it, so it's better to stay in."
Portraying a werewolf may have been daunting at first, but Bernal adds that he never once hesitated to take on the Jack Russell role. He told THR, "I immediately said yes. It was fantastic to have the opportunity to interpret this character. There are a lot of tangents and a lot of places that this character or this world can lead to." Something that also got Bernal excited was Marvel Studios and Michael Giacchino's approach to "Werewolf by Night" as a whole. They afforded him and his colleagues plenty of room to experiment, making the streaming movie a more hands-on filming experience.
Just in time for the Halloween season, "Werewolf by Night" is currently streaming exclusively on Disney+.