Tom Hardy's Venom Will Be A Motion Capture Role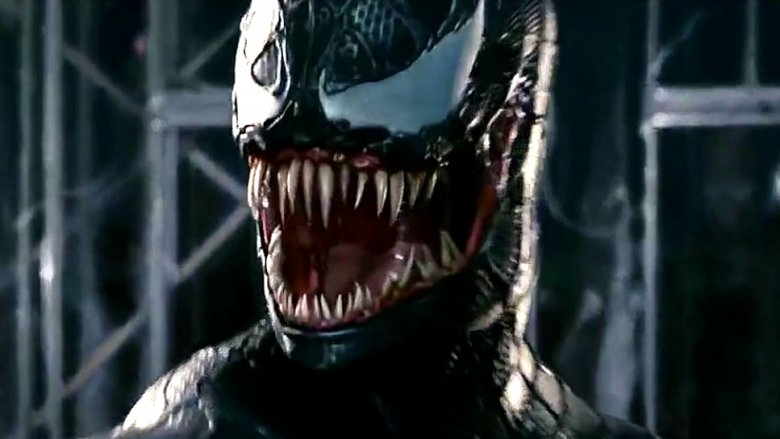 Tom Hardy rarely looks the same twice, but Venom will show him in a whole new way.
According to Andy Serkis, arguably the world's foremost motion capture actor, Hardy will portray the iconic Marvel character with help from performance capture technology. Serkis spilled the beans during an interview with Yahoo! Movies, responding to a question about whether or not motion-capture performances should get awards recognition.
"Acting is acting, and the more actors, like Steve Zahn... and Karin Konoval who plays Maurice in War For the Planet of the Apes, the more A-list actors that come on board, like Mark Rylance playing The BFG, or a lot of actors in the new Marvel films... Tom Hardy is playing a new character using performance capture. It all points up, 'What is the nature of acting?' and there is no difference between acting wearing a costume and makeup, or wearing a motion capture suit. That's plain and simple, it just needs awarding bodies to understand that."
Although Serkis doesn't specifically mention Venom, it's really the only Hardy project that makes sense. Production started this week and the character would definitely need at least some CGI to bring it to life. Venom has distinctly inhuman features like a giant mouth and a large tongue, so it would be a disservice to the character if he was depicted as just a guy in a costume. Sam Raimi used CGI when Topher Grace played Venom in Spider-Man 3, but from the sound of it, Venom director Ruben Fleischer (Zombieland) will take things to the next level.
Venom lands in theaters October 5, 2018.