How 13 Reasons Why Majorly Impacted Tommy Dorfman's Life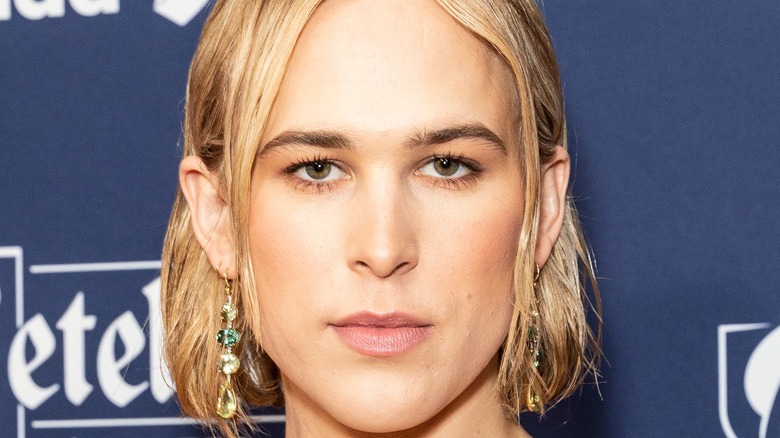 lev radin/Shutterstock
Netflix's "13 Reasons Why" tackled a few important subjects that aren't always addressed by many coming-of-age TV series in such explicit detail. The deep dive into suicide, sexual assault, and bullying is a refreshing, albeit controversial, take on a genre that has often shied away from these very real issues teens face. All of these themes were woven into the personal stories of teenagers trying to make sense of the tragic and disturbing events going on around them. Some have even claimed that at moments, the show went too far in its detailed portrayals of such themes. 
For all the good that "13 Reasons Why" had done by shining a light on the problems that real teenagers and young adults go through around the world, it turns out that one of its cast members' personal growth was hindered due to the series' four-year-long run. Actor Tommy Dorfman says she put off a major, life-changing decision until the conclusion of the hit Netflix series. 
If you or anyone you know is having suicidal thoughts, please call the National Suicide Prevention Lifeline​ by dialing 988 or by calling 1-800-273-TALK (8255)​.
If you or anyone you know has been a victim of sexual assault, help is available. Visit the Rape, Abuse & Incest National Network website or contact RAINN's National Helpline at 1-800-656-HOPE (4673).

Her involvement in the show delayed Dorfman's transition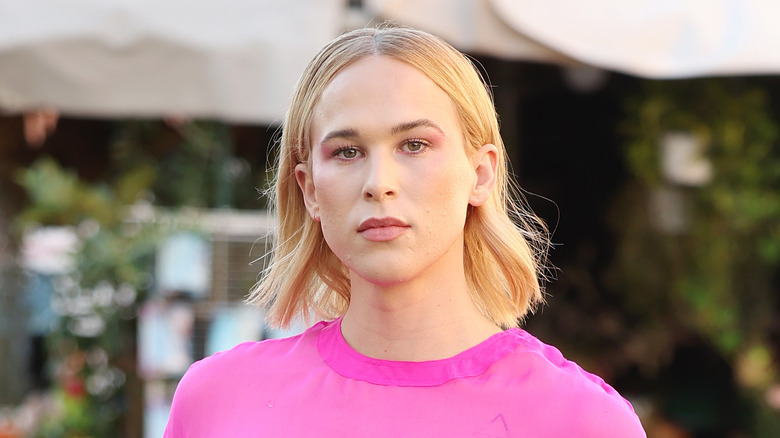 Jacopo Raule/Getty Images
On "13 Reasons Why," Tommy Dorfman played Ryan Shaver, a gay, male student. As the editor of the Liberty High School newspaper, he was a highly intelligent guy, but his arrogant attitude made him quite a few enemies in Evergreen. In an episode of the "Broad Ideas" podcast, Dorfman says that the role's requirements were mainly what caused her to delay her transition until a later date. She explained that she was struggling with gender dysphoria even as she landed the role in "13 Reasons," but that she put her feelings aside for the time being, in order to focus on her work.
"I think because my work being so tied to my body and face and identity, and whatever I'd been identified as, it delayed some of my growth and maturation in my mid-20s (...) I think if I hadn't booked that job, I would have started transitioning a lot sooner," Dorfman said.   
Although Dorfman's fans were able to follow her transition on Instagram, the interview she gave to TIME in July 2021 is largely considered to be her coming out moment. In the interview, however, she referred to it as a "clarification," confirming what many had already deduced from Dorfman's social media. A month after the TIME interview, Dorfman talked to InStyle's Laura Brown, where she revealed a little more details on how living in the wrong body prior to transitioning affected her mental health. "I don't think I've ever been genuinely happy until this past year. I look at the Internet chronicle of photos of me since I started working, and I can see how unhappy I was in every photo."
As for her acting career post-transition, it doesn't look like Dorfman is having trouble landing new roles. Most recently, she was cast in Lena Dunham's "Sharp Sticks," which premiered in the U.S. in July 2022.