Amy Morton Teases Changes In Chicago PD's Intelligence Unit Due To Halstead's Absence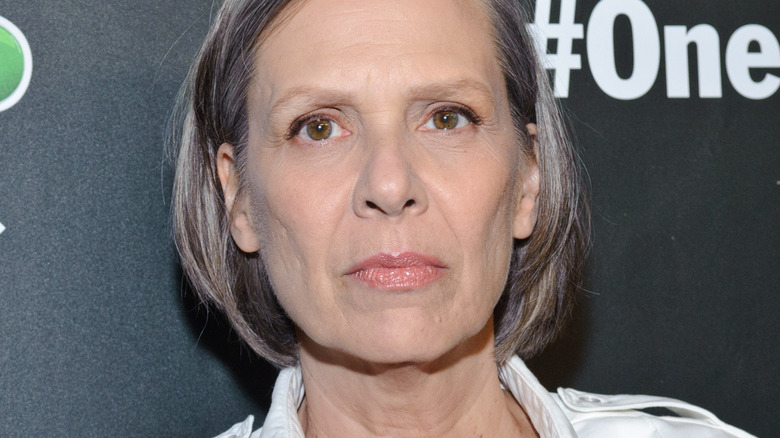 Timothy Hiatt/Getty Images
The fall premiere season is in full swing, and television lovers across the country are once again spending time with some of their favorite small-screen characters. Of course, fans of NBC's One Chicago-verse are also being forced to say goodbye to a couple of franchise favorites, with Jimmy Nicholas making a shocking "Chicago Fire" exit and o.g. "Chicago P.D." star Jesse Lee Soffer officially leaving his post with the Intelligence Unit. While the former event caught many fans off-guard (per Outsider), Soffer's exit has been planned for some time now (per Variety).
Though "Chicago P.D." creatives had a little bit of lead time to prep for Soffer's last days as I.U. heavy Detective Jay Halstead, some fans believe the fateful event wasn't handled particularly well. Still, Halstead's exit will no doubt signal a seismic shift for the series on the narrative front. That fact is clearly not lost on Soffer's longtime cast mate Amy Morton, who recently teased to NBC Insider that Soffer's absence will indeed lead to some very big changes on "Chicago P.D."
Amy Morton says a new Intelligence Unit recruit could fill the leadership role in Halstead's absence
Like Jesse Lee Soffer, Amy Morton has been with "Chicago P.D." since the beginning, appearing as Desk Sergeant Trudy Platt in almost every episode of the series since its 2014 debut. While the show has seen its share of leads come and go over the years, Morton clarified to NBC Insider that Soffer's exit may be bigger than most, noting, "It's quite a shakeup. Particularly since Jesse has been there since the very beginning..."
While Morton is clear that the absence of Soffer's Detective Jay Halstead will leave a void in the halls of the Intelligence Unit, she also acknowledged plans might already be in place to help fill it. "Our newest member, Benjamin Aguilar, is a fabulous actor and a newbie on the team, and a newbie officer," Morton said before adding, "And that dynamic I think is going to be really interesting because he's very, very different than anybody else on the team."
Aguilar, of course, portrays Officer Danny Torres on "Chicago P.D." and has since the character was taken underwing by Halstead late in the show's ninth season. Though Torres is still proving himself to the I.U. gang, per Morton's comments, the character is likely to earn more screen time moving forward. "He is a big, big mystery 'cause he doesn't talk much, and he doesn't give out too much information about himself," the actor said, continuing, "I'm actually very excited to see what's gonna happen with him, 'cause they don't tell us." That's hardly confirmation that Aguilar will be taking Soffer's place as a series lead, but it makes pretty clear that Torres may soon become a major player on "Chicago P.D."