Young Sheldon Characters Might Appear On The Big Bang Theory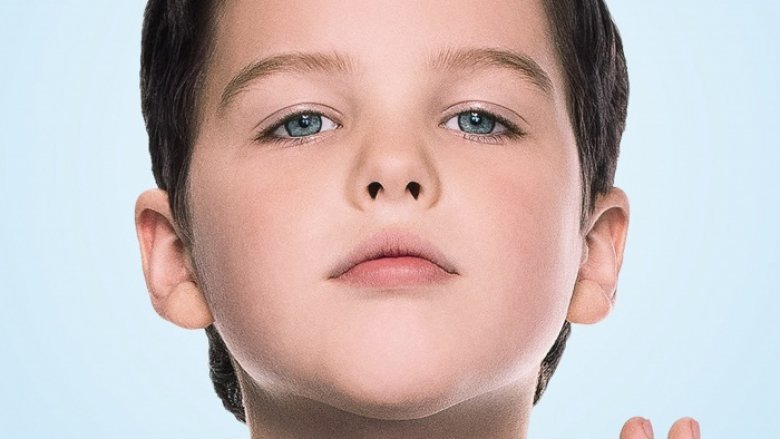 A Young Sheldon/The Big Bang Theory crossover isn't totally out of the question at CBS, despite the former being the prequel to the latter. 
According to Young Sheldon executive producer Chuck Lorre (via Entertainment Weekly), adult versions of the series' child characters could show up on The Big Bang Theory somewhere down the line. 
"There are young people in young Sheldon's life we may someday meet as adult," Lorre stated to reporters on Wednesday. "We are all in love with young Billy Sparks [played by Wyatt McClure]. To see him walk into Pasadena would be a thrill if we get that right."
Lorre added that there had been talk about crafting a grown-up version of Sheldon's older brother Georgie, played in Young Sheldon by Montana Jordan, specifically for The Big Bang Theory. He quipped that Matthew McConaughey was the dream actor for the part, though there hasn't been any word on whether that wish could actually come true. (McConaughey's a busy guy!)
However, Lorre admitted that a legitimate, full-blown crossover between the two comedy series isn't feasible, at least not at this point in time. "I don't think we are that organized. You have no idea of the chaos behind the scenes. That kind of coordination is not possible," he explained.
Fellow Young Sheldon producer Steve Molaro shot down any hope of popular The Big Bang Theory guest stars appearing on the show. "You have to remember this show takes place 30 years ago," he said. Added Lorre, "It's a smaller world that we live in, Houston. It's not likely a Nobel prize-winning scientist will come through."
Young Sheldon features Iain Armitage as Sheldon Cooper, the character Jim Parsons originated in The Big Bang Theory; Zoe Perry as Mary Cooper, Sheldon's mother, Lance Barber as George Cooper Sr., Sheldon's father; Raegan Revord as Missy Cooper, Sheldon's sister; and Annie Potts as Meemaw, Sheldon's grandmother. While he doesn't appear on screen, Parsons does narrate the series as adult Sheldon. 
The show, which was recently renewed for a second season, currently airs Thursdays at 8:30 p.m. ET on CBS.