Grey's Anatomy Season 19 Has Quite An Inspiring Underlying Theme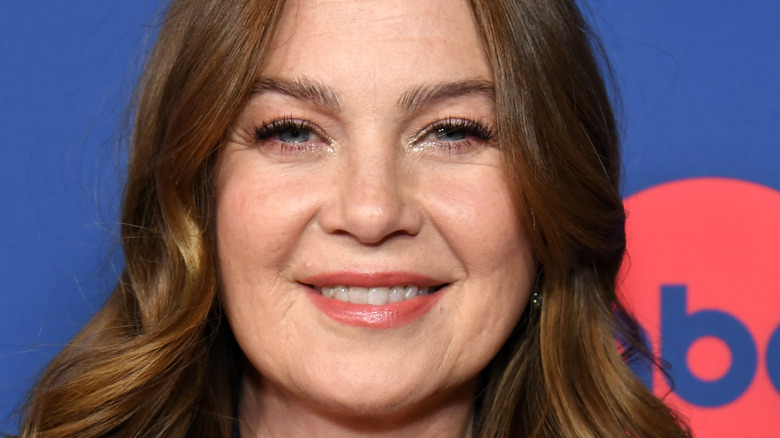 Jon Kopaloff/Getty Images
Since its debut seventeen years ago, "Grey's Anatomy" has undergone many metamorphoses due to an ever-changing cast. We followed the lives of the original interns: Meredith (Ellen Pompeo), Cristina (Sandra Oh), Izzie (Katherine Heigl), Alex (Justin Chambers), and George (T.R. Knight), through their romantic entanglements, disagreements, and various medical crises. But as the years went by, all of those interns — except for Meredith — slowly disappeared.
For many fans, a specific original character's departure marked a downturn in the show. "The beginning of the downfall starts as George dies but really when the Mercy West merger happens," u/anxiouszebra wrote on a "Grey's Anatomy" subreddit. "This is right around season 6. It's not bad yet, but it's not what it used to be." "I think Cristina leaving was the downfall of the show," wrote u/Oncer93. "I mean Cristina pretty much was the show, even more so than Meredith."
With the premiere of Season 19 and its inspiring underlying theme, fans are feeling vibes of that "Grey's Anatomy" that first mesmerized us all those years ago.
It's reminiscent of the show's beginning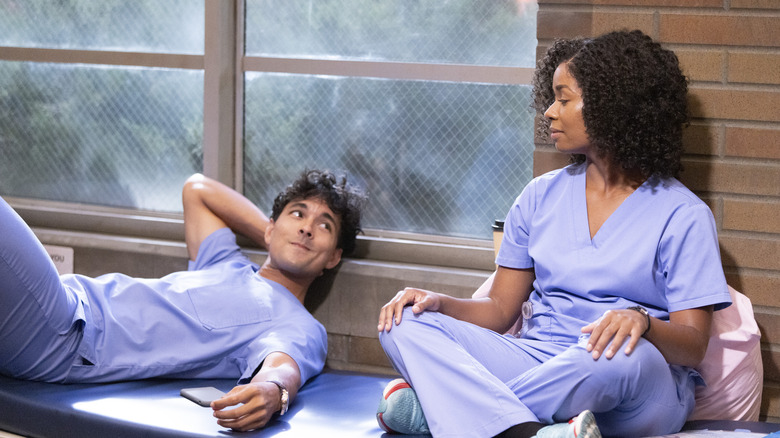 ABC/Liliane Lathan
Season 19, Episode 1 ("Everything Has Changed") has been giving a lot of viewers déjà vu, hearkening back to the Season 1, Episode 1 ("A Hard Day's Night") pilot when the focus was on the new surgical interns as we walk through their first day with them. Showrunner Krista Vernoff confirmed it's no accident, telling Deadline that "our hope is that we're refreshing "Grey's Anatomy," so that we can return to the roots of teaching and learning and what it is to be a surgical intern. The life-and-death stakes of the early years of the show; every medical case had intense stakes because these doctors were new at this."
"This season, the hospital is going through a bit of a rebirth," echoed Alexis Floyd, who plays intern Simone Griffin. "A second chance, that's a big theme this season for both the interns as well as many of the characters you know and love already." Fans on social media are also feeling the change, with some noting that the season premiere seemed much lighter and more fun than it has in a while. As the new interns recapped their days, Lucas (Niko Terho) refers to saving lives as 'magic,' and it reminded Redditor u/bernaste_fourtwenty of the show's beginning. "I know they were referring to saving lives but it felt like a subtle touchback to where it all started. With MAGIC." Change is always inspiring, and we hope "Grey's Anatomy" can keep up the magic.