Black Panther Actress Lupita Nyong'o Couldn't Get Tickets For The Film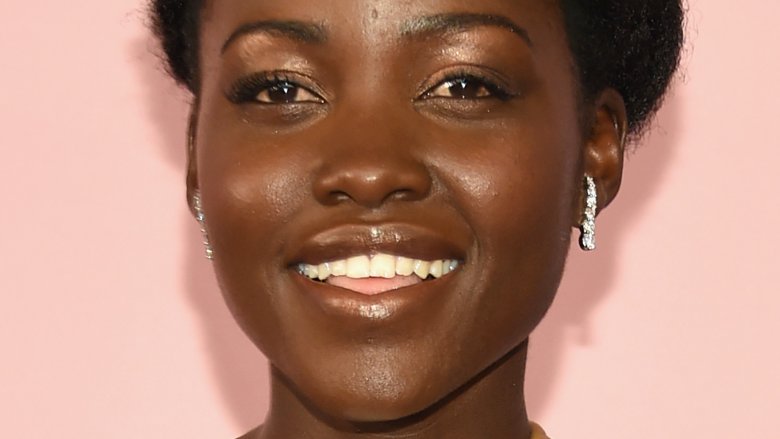 Getty Images
Tickets for Marvel's Black Panther are selling like hotcakes–or, in more era-appropriate lingo, flying into Fandango carts fast enough to make your head spin and your eyes bulge. Fans are securing their spots for the upcoming Chadwick Boseman-led superhero flick so quickly, in fact, that the stars of the movie themselves are having trouble getting tickets of their own. 
One such cast member is Lupita Nyong'o, who stars as the powerful Wakandan spy who puts her "skills of subterfuge and hand-to-hand combat to use in order to fight alongside Black Panther," who tried to purchase opening night tickets for the film on Tuesday night. To her genuine surprise, showtimes had already begun selling out. 
The actress took to Twitter to explain her plight, though her disposition was more sunny than sullen. "Yesterday, around 10:30, the Black Panther tickets went on sale, and I put it out on my social media, I was so excited. 'Get your tickets now!' And then it occurred to me: I should get tickets, too, so that I can be there when the movie hits theaters and I can experience it with everybody," Nygong'o recounted in her video post. "I kid you not, 15 minutes later, I was trying to purchase tickets, and they are sold out. Sold out!"
Nyong'o added that the ticket-selling site (likely the aforementioned Fandango) she was using kept displaying an error as she tried to scoop up tickets, and each time she started the buying process over again, there were fewer and fewer seats available for purchase. "There were no seats, and I was unable to buy tickets to see Black Panther on opening night," she said with an amazed chuckle. "That's insane. Fifteen minutes. Wow!"
On Wednesday, it was revealed that advanced ticket sales for Black Panther are beating those of 2016's Marvel hero mash-up movie Captain America: Civil War, indicating that the film will make major waves at the box office come February. 
Directed by Ryan Coogler, Black Panther also stars Letitia Wright as Shuri, T'Challa/Black Panther's tech whiz sister; Angela Bassett as Ramonda, T'Challa's mother and advisor; Danai Gurira as Okoye, the head of the Dora Milaje; Forest Whitaker as Zuri, a shaman who serves as a father figure to T'Challa; Daniel Kaluuya as W'Kabi, T'Challa's best friend; and Martin Freeman as Everett K. Ross, a former CIA operative and Joint Counter Terrorism Task Force liaison. Rounding out the cast are Winston Duke as the merciless warrior M'Baku, Andy Serkis as the black-market arms dealer and smuggler Ulysses Klaue, and Michael B. Jordan as the central antagonist Erik "Killmonger" Stevens. 
Black Panther is due out on February 16.