Why Chicago PD Fans Are Holding Out Hope Despite Halstead's Exit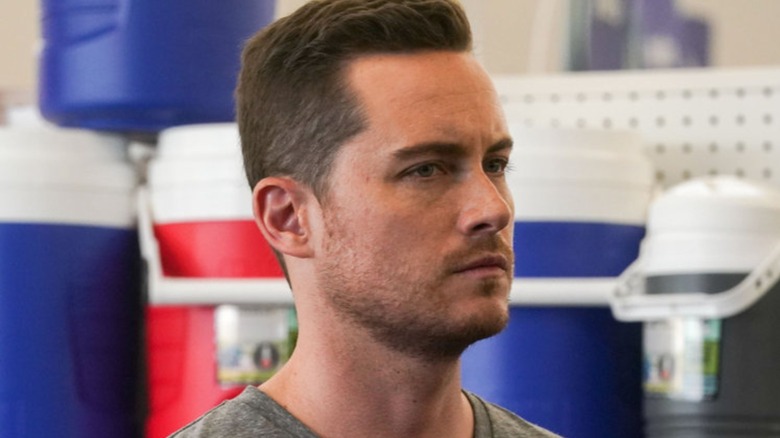 Lori Allen/NBC
This article contains spoilers for Season 10, Episode 3 of "Chicago P.D."
With the exit of Jesse Lee Soffer from "Chicago P.D.," fans had to say an abrupt and bittersweet goodbye to Detective Jay Halstead, who has been on the scene since the very first season premiered back in 2014. Halstead was equal parts cocky, and ambitious, but ultimately sympathetic thanks to this down-to-earth personality and his struggles with post-traumatic stress disorder (PTSD). He was also a welcome face when he showed up on "Chicago Med," where he played Dr. Will Halstead's (Nick Gehlfuss) younger brother. After his exit from the show, Soffer took to his Twitter account where he tweeted, "For anyone that's ever been a Halstead fan, I just want you to know that I'm grateful. Thank you for going on this journey with me. I'm just grateful [heart emoji]."
10 seasons is a long run for an actor on a network television series, and despite not wanting to part with Detective Jay, we will always have his exceptional work to look back on. His character returns back to his Army roots to fight Bolivia's cartel, which eased some viewer anxieties who were likely predicting the worst with the character's death. For this reason, here is why many "Chicago P.D." fans are holding out hope despite Halstead's exit from the show.
There is a possibility Halstead could return to the One Chicago franchise in the future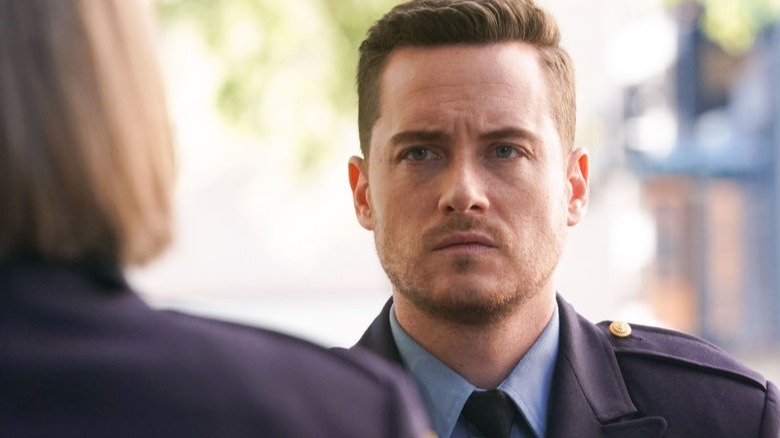 Lori Allen/NBC
"One Chicago" has a history of performers who have departed the franchise and returned. According to Deadline, "The good news is, his character Detective Jay Halstead did not die and could potentially return in the future. It wouldn't be the first time a departed and beloved character has returned to the 'One Chicago' fold. 'Chicago Fire's' Jesse Spencer and Monica Raymund have appeared, as well as Yaya DaCosta in 'Chicago Med,' most recently." Jesse Spencer's departure from "Chicago Fire" was a major blow to the dynamic of the show since he was the lead, but it didn't stop him from appearing in the show's 10th season finale.
But despite this possibility, fans are not at all pleased with Jesse Lee Soffer's leaving the series. On Twitter, @AlleeG20 tweeted, "I can't believe i have to watch Evan Hawkins die and now I have to watch Jay Halstead leave. One Chicago what are you doing to me [crying emoji]." But fans were also hopeful for a surprise visit in the future or an outright return to the program for the actor. User @pambohne added, "Thanks for playing Halstead! I've thoroughly enjoyed your character. Hope you take a break and return, but if not, my very best wishes to you!" Cast members have frequently returned in some form after leaving the franchise, but we will have to wait and see if Soffer chooses to do so.