Spider-Man: Into The Spider-Verse Had A Major Impact On Mindy Kaling's Velma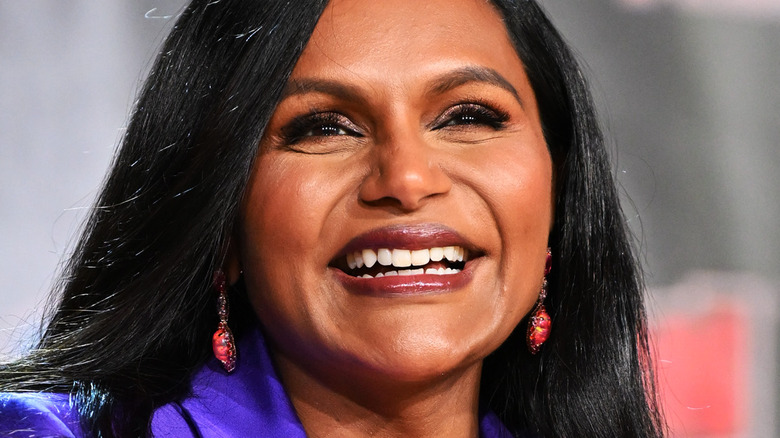 Bryan Bedder/Getty Images
Scooby-Doo, Daphne Blake, Fred Jones, Norville "Shaggy" Rogers, and Velma Dinkley — collectively known as Mystery Incorporated — are staples of pop culture. Whether they're solving live-action mysteries or discovering the truth about animated ghouls, they've proven time and time again that they work best as a team. However, that's not to say that they can only carry mildly formulaic feature films and television shows as a group. They all stand on their own for one reason or another, hence why Velma is about to star in a cartoon series all her own on HBO Max.
Announced in February of 2021, the aptly-titled "Velma" will thrust the titular character into a solo spotlight. Series creator Mindy Kaling will voice the longtime Mystery Inc. member during her younger years before she became a renowned mystery-solver. The first trailer arrived on October 6, 2022, further confirming two previously known deviations from most pieces of "Scooby-Doo" media: the overall tone of the show will skew more toward an older, more mature audience, and for the first time ever, Velma will be depicted as being of Indian descent — much like Kaling herself.
One might be surprised to learn that as she developed "Velma," Mindy Kaling was inspired by the 2018 animated hit "Spider-Man: Into the Spider-Verse." Here's how.
Into the Spider-Verse inspired Kaling to make Velma Indian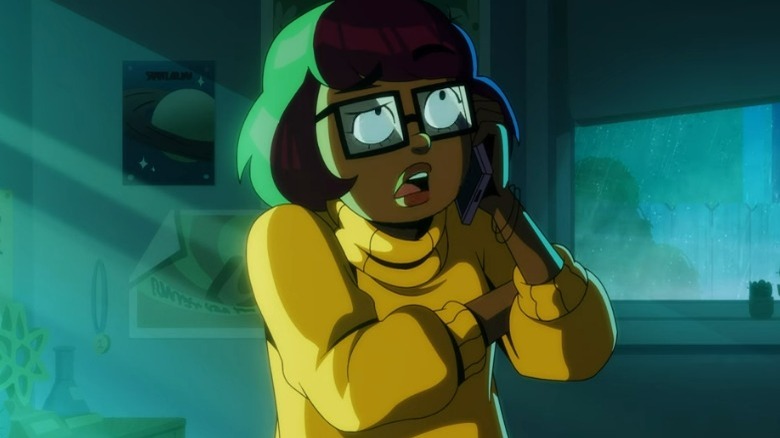 HBO Max/YouTube
During New York Comic-Con 2022, Mindy Kaling spoke to Entertainment Weekly about "Velma" and the work that went into it. She touched on Velma's race on the show, recalling, "We had a conversation where Velma is white, and we have this new choice to do the show, and if I'm voicing her, should she be white or should she not?" As they went back and forth on how they should handle this aspect of her character, Kaling was inspired by "Spider-Man: Into the Spider-Verse": a renowned film that features variations of a famous character — Spider-Man — in terms of race and gender.
"The essence of Velma is not necessarily tied to her whiteness," Kaling said, adding, "I identify so much as her character, and I think so many people do, so it's like, yeah, let's make her Indian in this series." As it turns out, Velma isn't the only member of the Mystery Inc. gang whose race has changed for the upcoming show to coincide with their voice actor. Constance Wu will voice Daphne, so this version of the character is of Asian descent, and Sam Richardson will play Norville (who apparently hasn't adopted his "Shaggy" nickname yet during the events of Season 1), so his take on the character is Black (via Rotten Tomatoes). 
The first season of "Velma" will debut on HBO Max in 2023, running for 10 episodes.