The Actress Who Voices Coco Diablo From Trick Or Treat Scooby-Doo! Is Gorgeous In Real Life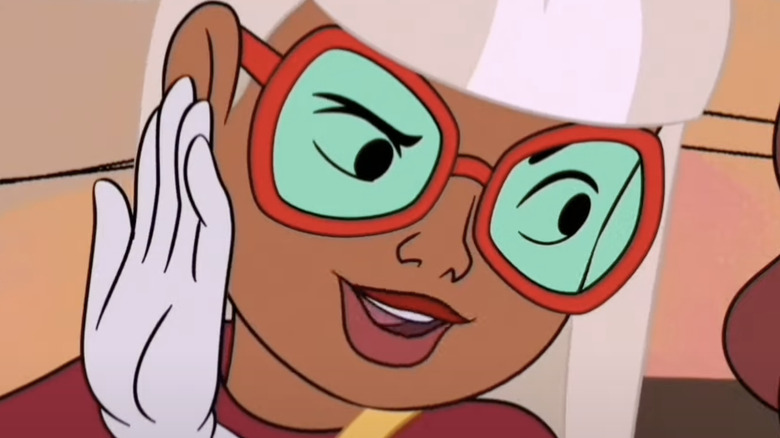 HBO Max
For years, the members of Mystery Inc. have been terrorized by monsters, ghouls, and ghosts, only to find out they were criminals wearing extremely convincing costumes. It wasn't until the movie "Trick or Treat Scooby-Doo!" that fans were introduced to the designer of the disguises, Coco Diablo.
While she is quite good at concocting a wardrobe's worth of scary fatigues for various villains, Coco Diablo did end up helping the gang with the assistance of the infamous 10,000-Volt Ghost Suit resulting in an entertaining experience for fans of all ages. Diablo definitely made her presence known within the HBO Max feature and made a pretty substantial impact on the main characters, especially Velma Dinkley (Kate Micucci). The brains of the outfit was absolutely smitten with the devious evildoer and was so hot for the character, her glasses melted at one point. Diablo is the first same-sex love interest of any of the franchise's major players and arguably a perfect match for Velma (via Deadline). The only other instance of Velma crushing on a lovely lady would have come in James Gunn's live-action "Scooby Doo" movie, which would have been rated R had it actually come to fruition. While it took some time for Cupid's arrow to strike, fans can rest assured that the "will they, won't they" Dinkley-Diablo journey has begun.
Coco Diablo is undeniably another excellent addition to the Scooby-Doo legacy, and many may not realize that the woman who voices her looks great in real life.
Meet Myrna Velasco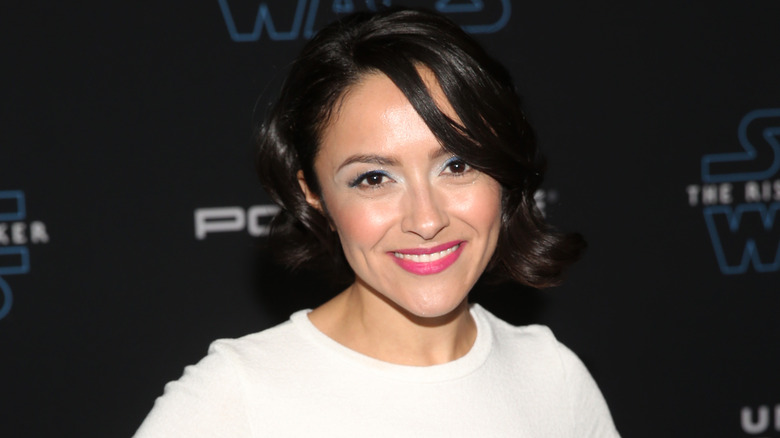 Jesse Grant/Getty Images
Myrna Velasco is the voice actress who plays Coco Diablo in "Trick or Treat Scooby-Doo!" The voiceover star has several impressive projects on her resume, with one worthwhile standout being from one of the many well-crafted "Star Wars" TV shows. Fans may recognize her enchanting vocal skills from her role as Ace Squadron pilot Torra Doza in the animated series "Resistance." Also worth mentioning is her time in the booth recording for "Batman and Superman: Battle of the Super Sons" as Wonder Girl, "DC Super Hero Girls" as Green Lantern Jessica Cruz, and "Elena of Avalor" as Carla Delgado (via IMDb).
There is no denying Velasco has made a name for herself in the genres of fantasy and sci-fi. In an interview with Friends of the Force: A Star Wars Podcast (via YouTube), she talked about how her mother's love of the two types of outlandish stories influenced her early on. "She loved instilling this sense of like magic in us," she said. "So as I started growing older, growing up and recognizing that I have this not desire but need to be an actor because it's through this need of finding and creating magic myself." 
Velasco's love of all the mystical things from the extraordinary tales that captivated her as a child proved so rewarding that she then decided to create that magic for audiences everywhere to enjoy. It's safe to say the beautiful voice actress responsible for playing Coco Diablo has accomplished that goal many times over, and it will be rather interesting to see what she does next.