James Gunn Says His Live-Action Scooby Doo Was Initially R-Rated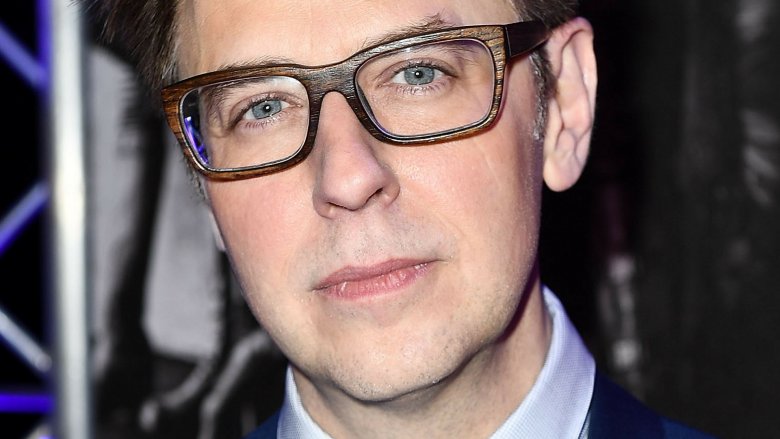 Getty Images
James Gunn had a long road to the Guardians of the Galaxy, and one of the first stops was 2002's live-action Scooby Doo, a critically panned box office behemoth that earned Gunn his first screenwriting credit with a major studio. Gunn made a recent post on his Facebook remembering his time on the film in celebration of its 15th anniversary, and he revealed that the final product was much, much different than what he originally wrote.
Gunn says that he was drawn to the film because he had been a big fan of the characters since he was a kid. (He was also excited at "the prospect of making a live action film with 2002's cutting CGI technology," because 2002.) What he first wrote was an edgier take on the tale, aimed at older kids and young adults. The take was so racy that it ended up earning an R rating from the MPAA, which led to the studio deciding to take it in a different direction and instead make it a children's movie. "The female stars' cleavage was CGI'd away so as not to offend," Gunn said.
Despite the fact that Scooby Doo didn't end up as the movie he intended to make, Gunn says he still enjoyed the experience. He says his favorite memories included playing games of Nerf tag with the cast and crew at the mansion that real-life couple Freddie Prinze Jr. and Sarah Michelle Gellar rented on the Australian ocean during filming, singing karaoke, and playing Celebrity with a big group of celebrities. "I was still pretty new to Los Angeles and the whole thing was a bit surreal," he said. 
Gunn says that he was hurt to see the film's bad reviews, which came at a time in his career when he was still reading every single critique. "It was a kind of film-self-involvement I've learned to avoid since, but needless to say it was not an especially good day," he said. However, he was brought back up when he heard that the film had made $18 million at the Friday box office, enough to make it the biggest June opening ever. "Until that moment, I thought if the movie came out and didn't do well I'd be able to continue getting writing jobs, and my life was going to be the same," he wrote. "But in that one single moment I knew everything had changed."
Everything did change from there– Gunn was given the chance to write scripts for film versions of lots of animated children's TV shows, including a Jabberjaw movie, a Jetsons movie, and a Captain Caveman movie. He decided to eschew all of those opportunities for the chance to write Dawn of the Dead, and his writing career truly began to take off. For more on Gunn's journey to Guardians, read up on his untold truth.