The Super Mario Bros. Movie's First Teaser Has Fans Cheering For Jack Black's Bowser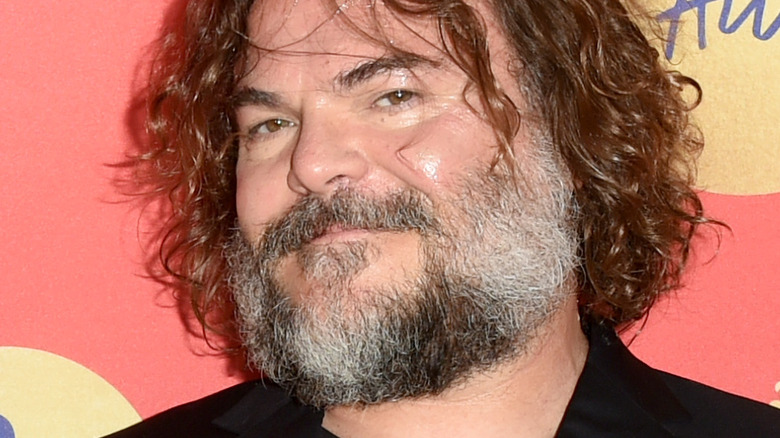 Vivien Killilea/Getty Images
The upcoming animated "Super Mario Bros. Movie" is perhaps one of the most anticipated films of 2023. Based on the massively successful video game franchise, the film features an all-star cast headlined by Chris Pratt as Mario, Charlie Day as Luigi, and Anya Taylor-Joy as Princess Peach. Ever since the film was announced, fans have been waiting to see exactly what Universal and Illumination has in store for them. Well, that wait came to a sudden end today with the release of the first teaser trailer for "The Super Mario Bros. Movie"
While viewers obviously got their first taste of Mario himself, the trailer actually opened with an extended look at the villainous Bowser, who is being voiced by none other than comedic actor Jack Black. Bowser is arguably just as recognizable a character as the protagonist himself, and he's often included as the mortal enemy of Mario. Well, it seems as if fans are all in on Black's take on Bowser, and the response so far to his time in the trailer has almost everyone cheering for the antagonistic king of the Koopas.
Super Mario Bros. fans are in love with Jack Black's Bowser voice
On the "Super Mario Bros. Movie" trailer thread over on r/nintendo, the general response to the teaser seemed to be relatively positive. One of the biggest aspects that fans seemed to love, however, was Jack Black's voice acting work in the trailer. "Pratt as Mario is still an odd choice but his voice was not half as bad as I thought," said u/Captain_Jmon. "JACK AS BOWSER HOWEVER, MATCH MADE IN HEAVEN." Those sentiments were echoed by u/Socko-The-Sock, who said, "jack black's bowser voice is really fitting!"
Even on Twitter, fans seemed to be overwhelmingly praising Black. User @alterego said, "so we're all in agreement jack black's bowser slayed, right," while @bsmygod proclaimed that this was the role that Jack Black was made for. Basically, all across social media, viewers have taken note of Black's skill and seeming dedication to the role of Bowser.
But it wasn't just fans on social media, either. Some are even already proclaiming Black to be the real star of the movie (per Gizmodo), with even Polygon weighing in and declaring that Black was easily the best part of the trailer. Basically, it's clear that, whatever one might think of Chris Pratt's voice acting display in the first teaser, it seems as if Black has won a lot of people over.