The Major Benefits Sam Waterston Gained From Law & Order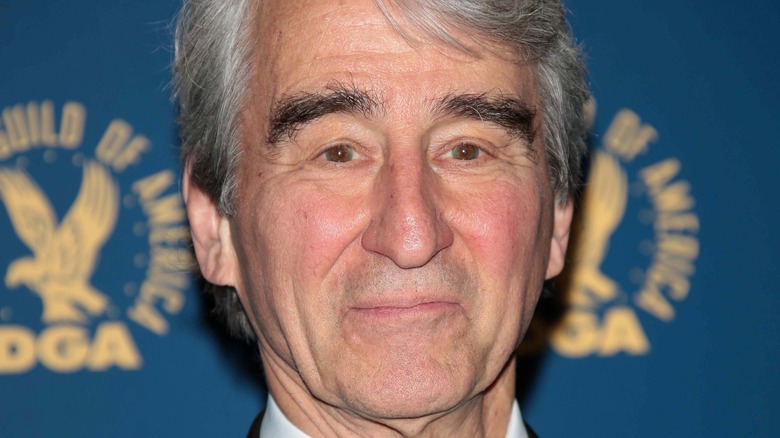 s_bukley/Shutterstock
"Law & Order" has managed the colossal feat of remaining culturally relevant since the show premiered in 1990. While it was off the air for a decade, it came back for its 21st season in a big way, bringing some of its acting veterans with it. The only longer-running live-action scripted series is its own spin-off, "Law & Order: Special Victims Unit," and in the two series' recent crossover event with "Law & Order: Organized Crime," the ratings beat previous seasons (via Variety).
It's safe to say that Dick Wolf's "Law & Order" franchise will be around for a while, and all of it started with the original and its wide-ranging cast of characters that investigated a variety of crimes and prosecuted their perpetrators. Sam Waterston's Jack McCoy is one such character. A one-time Executive Assistant District Attorney turned actual District Attorney, McCoy is a ruthless prosecutor who often bends the rules of the court in order to get convictions. His character is a notable fan favorite, with /Film ranking him as the second best "Law & Order" character of all time, and The Hollywood Reporter ranking his first season on the show as the best cast combination of any "Law & Order" season. Waterston was even named a "living landmark" by the New York Landmarks Conservancy.
Perhaps as a testament to his popularity, Waterston reprises his original role in the current "Law & Order" reboot. And from what it sounds like, Waterston deeply appreciates his long-running role on the show.
Law & Order allowed Sam Waterston to pay for his children's education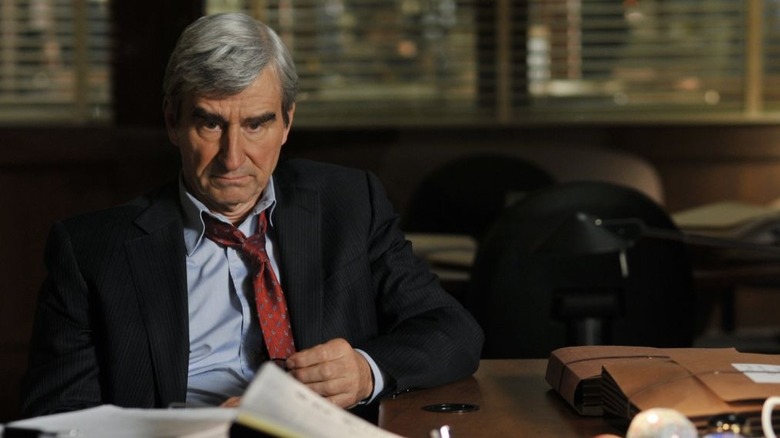 Universal Television
In a wide-ranging interview with Collider, Sam Waterston recounted the benefits that come with acting on a popular, long-running show like "Law & Order." Predominantly, he was able to earn a good living while being on a good show. "It's kept me out of trouble, for a long time. We all need to make a living in this business, and you're probably aware that there's quite a lot of junk out there," Waterston told the outlet. This kind of job stability came with many practical benefits, which extended to his family as well. Waterston acknowledged, "It made it possible for me to pay for my children's education. People who are parents know that education doesn't come cheap in this country anymore."
Yet, "Law & Order's" cultural relevance also aided his career and passion projects. Were it not for the hype surrounding the show, Waterston would not have been able to perform in the legendary Eugene O'Neill play, "Long Day's Journey into Night." "I got to do 'Long Day's Journey Into Night,' on very short notice, with my son, just before he got married, when I had a break from 'Law & Order.' We couldn't have put that together if it hadn't been for the glitter that surrounded doing 'Law & Order,'" he said.
Even before the "Law & Order" revival was greenlit, Waterston was eager to get back to being Jack McCoy. When The Hollywood Reporter asked him if he would return as Jack McCoy, he said, "You're darn right. Sure, I'd love it."