We Finally Know Which Marvel Character Keanu Reeves' Younger Self Would Want To Play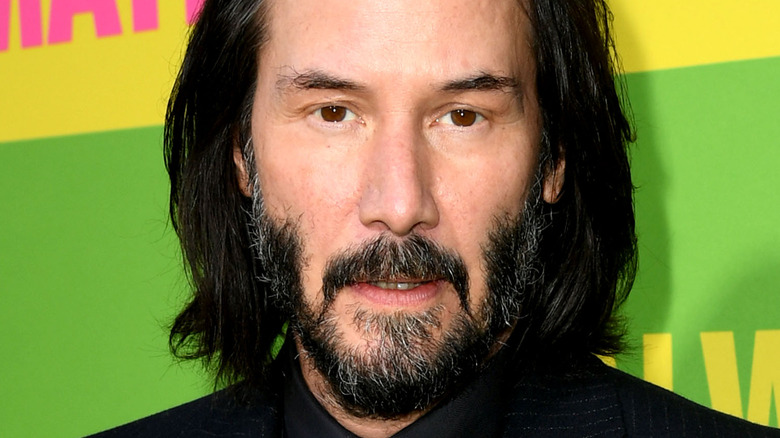 Kevin Winter/Getty Images
Keanu Reeves has been working since the 1980s and, in that time, the actor has racked up over 100 credits, which in and of itself would be considered a successful career (thus far) by many (via IMDb). As further proof of the actor's success, many of those credits are in some of our most iconic and well-known films. To begin with, Reeves has played Neo in "The Matrix" (which has some things you only notice after rewatching the series), and he's portrayed John Wick in, well, the "John Wick" film franchise. Other notable film roles include "Bill & Ted's Excellent Adventure," "Speed," and "The Devil's Advocate."
But, one thing missing from Reeves' resume is a superhero film — in the MCU or the DCU — which has become a bit rare for big-name stars nowadays, as most tend to try their hand at the superhero genre.
Well, as it turns out, there is one Marvel character that Reeves would have liked to play when he was younger. Here's which character Reeves had his eye on in the past.
Reeves would've liked to play Ghost Rider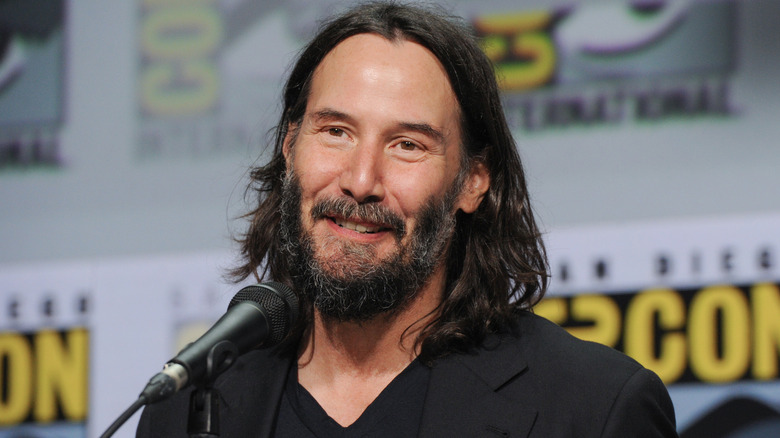 Albert L. Ortega/Getty Images
Keanu Reeves recently showed up on Jimmy Kimmel Live to promote his new comic book, "BRZRKR." Naturally, as the host and guest were discussing comics, Kimmel asked Reeves which comic book film roles he has been offered over the years. Reeves declined to say, but he did have positive things to say about what Marvel has done with superhero films, noting that he would love to be a part of it in some capacity.
And when Kimmel asked which character a 10-year-old Reeves would've wanted to play, Reeves thought about it for a moment before revealing the perfect answer. "I think [10-year-old Reeves would] probably want to be Ghost Rider."
Kimmel responded by noting that he has heard people say that they think Reeves would be a good Ghost Rider — alongside plenty of other Marvel characters that fans think Reeves would be a good fit for. In terms of Ghost Rider, however, it seems to be quite the sought-after role — Ryan Gosling also pitched he'd like to play Ghost Rider not too long ago. Given the popularity of both Reeves and Gosling, fans would likely be happy with either taking on the role.