What Parents Should Know Before Letting Their Kids Watch Werewolf By Night On Disney+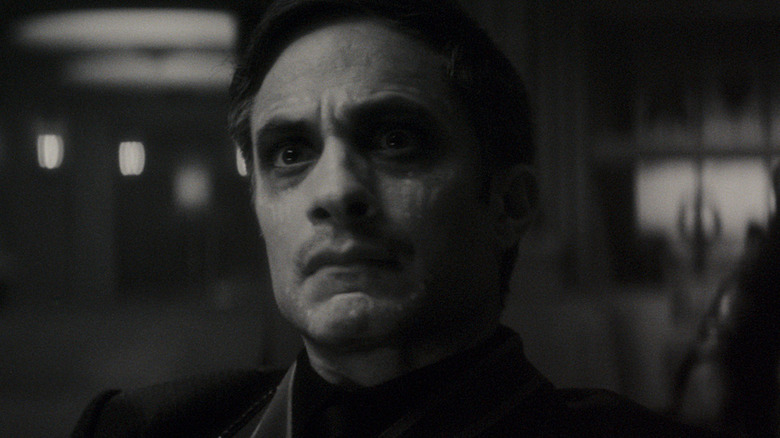 Marvel Studios/Disney+
"Werewolf by Night" marks the first time the Marvel Cinematic Universe has introduced a special presentation. This project is not a movie that will be released in theaters, nor is it a Disney+ series. "Werewolf by Night" is not even really a made-for-TV movie, as its runtime is just a little past 50 minutes. It's very much in a category of its own — until "The Guardians of the Galaxy Holiday Special" later this year. 
The first trailer for the special presentation revealed we'd be getting a campy throwback to the horror films of old, with Gael García Bernal at its center playing Jack Russell, aka Werewolf by Night. While the teaser showed some fight sequences and horror imagery, they weren't anything we hadn't seen in the MCU before. But what about outside of that trailer? Does it get any darker? Is it suitable for children? We've got the answers.
Werewolf by Night is not suitable for children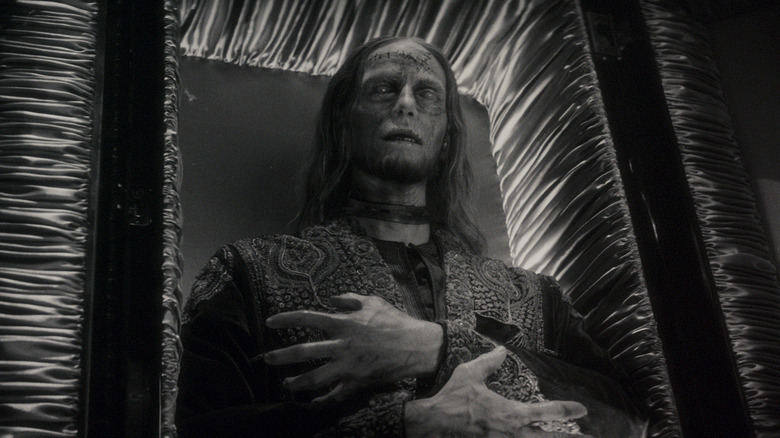 Marvel Studios/Disney+
"Werewolf by Night" is rated TV-14, meaning most parents would find the content unsuitable for children under 14. The film contains hand-to-hand fight sequences that go much harder than the ones you might be used to from other MCU films. In some of these fights, limbs are cut off, and viewers will even witness a decapitation. There are blood spurts from slices and dices and some adult language, including profanity. 
Director Michael Giacchino told The Hollywood Reporter he thought the special presentation would be TV-MA and was surprised by the TV-14 rating it got. "We had always assumed it would be TV-MA, but I wasn't always involved with what was happening on that end in terms of ratings and all of that," he told the outlet. "But I am sure you are absolutely right that the black and white did help keep us within a certain range." The gore and violence are still there, no matter how it's presented to viewers, so parents should keep Giacchino's comments about thinking it was a TV-MA project in mind.