Why Christian Bale Used To Get Weirded Out By His American Psycho Fame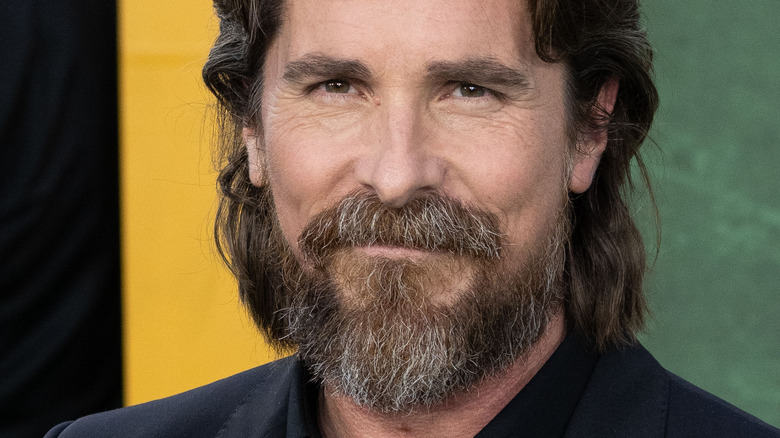 Jeff Spicer/Getty Images
In 2000, Christian Bale (who claims his Hollywood success is thanks to Leonardo DiCaprio) starred as serial killer Patrick Bateman in the satirical horror film "American Psycho." The movie was adapted for the screen by Mary Harron and Guinevere Turner, with Harron also taking on the role of director. Based on the 1991 novel by Bret Easton Ellis, the film follows Patrick, a New York City investment banker by day, as he gives into his murderous impulses and, consequently, deals with the aftermath. Alongside Bale, the cast is full of familiar faces — Willem Dafoe plays private investigator Donald Kimball; Jared Leto plays Paul Allen, a fellow investment banker whom Patrick hates; Reese Witherspoon plays Patrick's fiancée Evelyn Williams; Samantha Mathis plays Patrick's mistress Courtney Rawlinson; and Chloë Sevigny plays Patrick's secretary Jean, who lusts after Patrick unaware of his real nature.
"American Psycho" ended far surpassing its $7 million budget, making over $34 million worldwide at the box office (via Box Office Mojo). The film was also well received by moviegoers — it currently holds a 69% Tomatometer score on Rotten Tomatoes, alongside an ever higher audience score of 85%. However, one of the most significant outcomes of the film was that it helped Bale receive more widespread recognition.
But before Bale got recognition, the character of Patrick Bateman already had some fans from readers of the novel. While making the film, Bale interacted with them — and was a bit weirded out by the encounters.
Bale was weirded out by the Wall Street workers who loved Patrick Bateman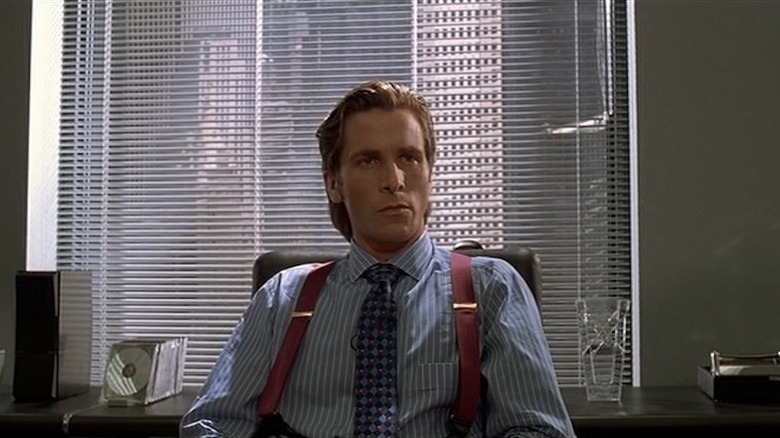 Lionsgate
In an interview with GQ, Christian Bale broke down his most iconic characters — starting with Patrick Bateman of "American Psycho." He revealed that he visited Wall Street trading floors while prepping for the film to get a feel for the job. And there, Bale had memorable encounters with people familiar with the character from Bret Easton Ellis' book.
Bale explained, "A bunch of [Wall Street workers] were going, 'Oh, Patrick Bateman!' and patting me on the back and going, 'Oh yeah, we love him!'" In response, Bale would ask if they meant ironically, to which the Wall Street workers wouldn't know what he meant. Naturally, for anyone who has read the book or seen the film — and witnessed Patrick's behavior — this enthusiastic (and unironic) response from the Wall Street workers isn't exactly expected.
Bale continued, "So it was always worrying, even back then. But you know, clearly, it's a satire on capitalism in the '80s, and as such is so bloody far-fetched and ridiculous that, you know, to me, I can't help but think it's hilarious."
Bale approached playing Patrick as an alien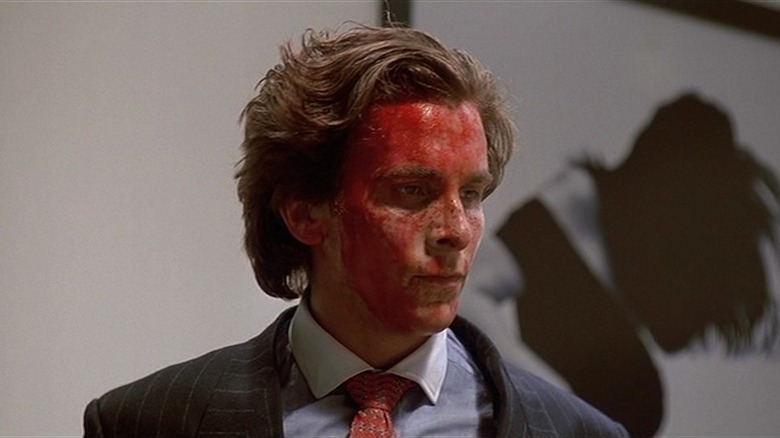 Lionsgate
In 2020, MovieMaker published an oral history of "American Psycho" for its 20th anniversary, featuring interviews with Christian Bale, director Mary Herron, co-writer Guinevere Turner, and novel writer Bret Easton Ellis. During the discussion, they spoke about casting the role of Patrick Bateman — and Bale revealed that he believes he got the part because of the way he approached the character: as if Patrick was an alien.
Bale explained, "I think the thing that united [Harron and I] on it is I had no interest in his background, childhood — and she didn't either. We looked at him as an alien who landed in the unabashedly capitalist New York of the '80s and looked around and said, 'How do I perform like a successful male in this world?' And that was our beginning point."
Harron added that, even though Bale wasn't super well known at the time, she was sure that he was the only actor who could play the part because he was the only one who seemed to truly understand the character, including the humor that was integral to the part and the story. She said, "He didn't see Bateman as cool. I sort of had the feeling a lot of the other actors kind of thought Bateman was cool. And he didn't."