Kate Micucci Names Her Favorite Scooby-Doo Celebrity Appearances Of All Time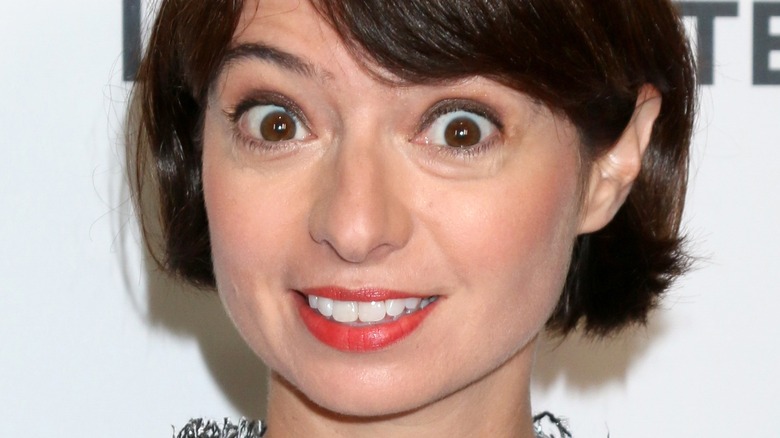 Kathy Hutchins/Shutterstock
"Trick or Treat Scooby-Doo!" comes out on October 18, 2022 on most streaming video platforms, and when it does it will mark the 37th direct-to-video film in the franchise since 1998. Starring Frank Welker as Scooby-Doo, Matthew Lillard as Shaggy, and Kate Micucci as Velma, the story starts off with a familiar Scooby-Doo premise: the gang wants to go trick-or-treating. Problem is, a whole series of monsters is invading their town.
As the gang investigates, they discover that not only are the monsters actually just people in monster costumes, they're also all made by the same person: Coco Diablo, who also happens to be Velma's crush.
At this point, it's unknown if "Trick or Treat Scooby-Doo" will have any celebrity guest stars. The franchise has a long and storied history of inviting celebrities to play themselves, going back to its origins in 1969.
Recently, Micucci was asked which celebrity cameos were here favorites. Her answers shouldn't surprise you.
Micucci's picks are some of the all-time classics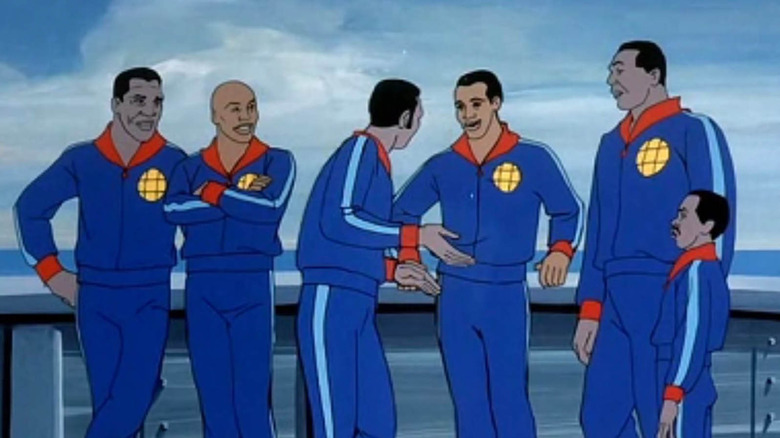 CBS
Micucci was asked to name her top three celebrity guest appearance on "Scooby-Doo" at ComiCon 2019 (via YouTube).
First up is probably many people's favorite celebrity cameo, the Harlem Globetrotters. The world-famous basketball troupe appeared on three episodes of "The New Scooby-Doo Movies," the cartoon's second incarnation that ran from 1972 to 1973. The Globetrotters were also the subject of their own Hanna-Barbera cartoon series airing at the same time. Back then, the Globetrotter squad consisted of: B.J. Mason, Curly Neal, Geese Ausbie, Meadowlark Lemon, Gip Gipson, and Pablo Robertson (via Scoobypedia).
Next, Micucci went with Don Knotts, who's most famous for playing Barney Fife on "The Andy Griffith Show," as well as starring in several comedy films like "The Reluctant Astronaut." On "The New Scooby-Doo Movies," Knotts played a very similar character to Barney Fife, but whose name was "Don Knotts" (via Scoobypedia).
Last but not least was Broadway singer and "The Hogan Family" star Sandy Duncan. She showed up in two episodes of "The New Scooby-Doo Movies." Each time she was making a film about Dr. Jekyll and Mr. Hyde, and due to a series of mishaps Daphne wound up filling in for her (via Scoobypedia).
The Scooby-Doo universe isn't short on celebrity cameos, and these are some solid picks.