Why Rachel Wolfson Branded Jeff Tremaine A Liar After Jackass Forever's Electric Lollipop Stunt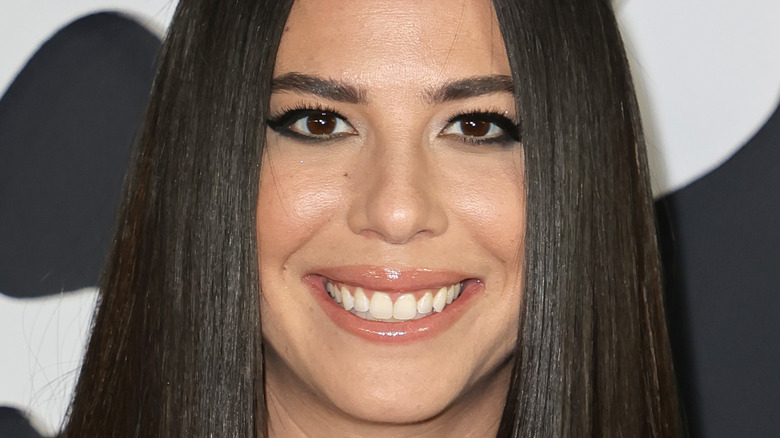 Kevin Winter/Getty Images
2022 marked a return to the big screen for Johnny Knoxville and his stunt-happy crew with "Jackass Forever." The cast of "Jackass" has sustained some pretty big injuries over the years, and this time was no different. For their latest movie, Knoxville, Steve-O, Chris Pontius, and the rest of the gang endured such stunts as "The Silence of the Lambs," the cup test, and the lie detector test, with regular cast member Danger Ehren taking a lot of the beating this round.
The film also featured a new crop of stunt people, including Rachel Wolfson (the first woman to join the crew), Sean "Poopies" McInerney, Jasper Dolphin, Zach Holmes, and Eric Manaka. Wolfson had her work cut out for her on the film as she participated in the quiet game stunt, also known as the electric lollipop stunt, and the "Scorpion Botox" stunt. While working on the film, she learned the hard way not to trust "Jackass" director Jeff Tremaine.
Jeff Tremaine lied about the strength of the second taser the cast used for the stunt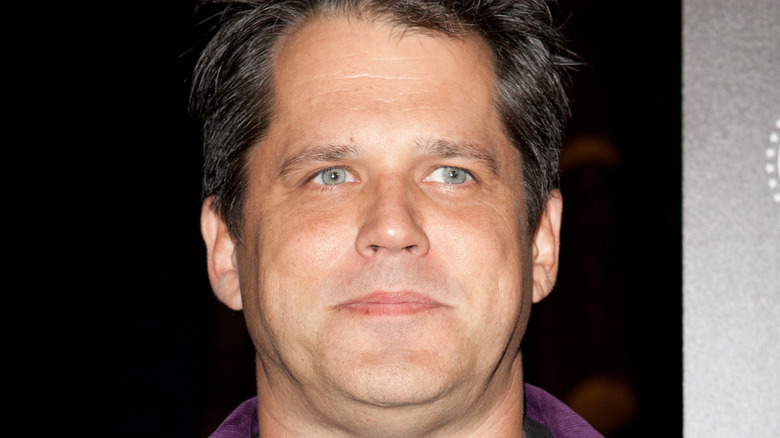 Photo Works/Shutterstock
Rachel Wolfson branded "Jackass" series director Jeff Tremaine a liar after he changed the tasers the cast was using for the electric lollipop stunt in "Jackass Forever." She told eBaumsWorld that the electric currents of the first taser — which she had to put in her mouth — weren't visible on film, so they needed to replace it. Tremaine told the cast they didn't have as painful of a charge after switching tasers. However, Wolfson mentioned that while the first tasers were already pretty painful, the new tasers were even more so. She then stated, "And that's when I learned that Jeff is a liar." When the interviewer asked how she built any trust with Tremaine, she simply answered, "You don't."
Wolfson told Indiewire that the stunt was the first she got to do for "Jackass Forever," and she wanted to go for it. She said, "I always kept in mind, 'I don't ever want to cry on the set of 'Jackass.' As long as I'm not the one crying, I'm fine.'" Wolfson said they did the stunt in two or three takes. She continued, "The reaction that the guys gave me, it was like, 'Oh wow, I am earning their trust.' They were cheering me on; they were clapping. They were so excited." Tremaine may have lied to Wolfson, but it became an iconic scene in the film, and it earned her the respect of the "Jackass" crew that she'd newly joined.