The Quirk My Hero Academia's Justin Briner Would Want To Have In Real Life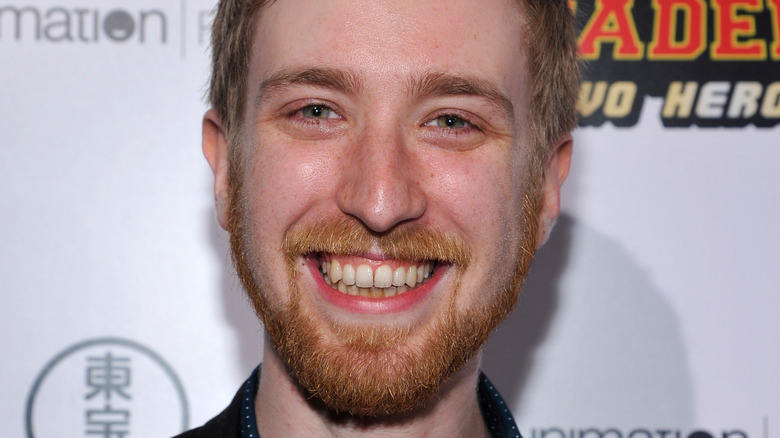 John Sciulli/Getty Images
"My Hero Academia" is easily one of the biggest anime franchises in the world, boasting six seasons and three movies. The superhero-themed series mixes the global popularity of comic-book-based properties with the intense action and fantastic battle sequences of Japanese animation. This winning combination has seen the series' popularity continue to skyrocket across its lengthy run (via Parrot Analytics).
In a superhuman society where 80% of humans are born with superpowers known as quirks, "My Hero Academia" sees rival schools of heroes training to battle villains who use their quirks for evil purposes. As the series has gone on, the characters of Class 1-A have grown in their confidence and power, becoming formidable enough to face off with even the most dangerous opponents. Justin Briner, who voices Izuku "Deku" Midoriya in "My Hero Academia," sat down with Flickering Myth to discuss a bevy of topics, including which quirk he would want in real-life.
Justin Briner wants Momo's quirk
In 2021, Justin Briner joined Clifford Chapin, who provides the English voice of Katsuki Bakugo, to chat about "My Hero Academia: World Heroes Mission" with Flickering Myths. Inevitably, the conversation turned to what manner of superpowers the actors would want to have in real life. Though they were confined to choosing a power from the realm of the anime series, it didn't take long for Briner to come up with his answer.
"I probably want Momo's quirk," Briner answered. "It seems pretty broken." The performer refers to Momo Yaoyorozu (Marina Inoue/Colleen Clinkenbeard), who can create almost any object from her body. Briner then pointed out another positive aspect of Momo's quirk. "You can energize it by consuming calories, which is also something that I love." Momo's quirk draws from her metabolism, meaning all you'd have to do to lose that ice cream weight or those beer calories would be to create a few extra objects. Not a bad deal compared to the hours of exercise it takes your average person to work off those calories.
"I think that would be, you know, maybe a little overpowered, but she seems to be rocking it," Briner concluded. Momo is definitely rocking it, as she has risen through the ranks to become one of the most impressive members of Class 1-A in "My Hero Academia."