Sarah Paulson Will Be Wearing 'Dental Appliances' In American Horror Story Season 8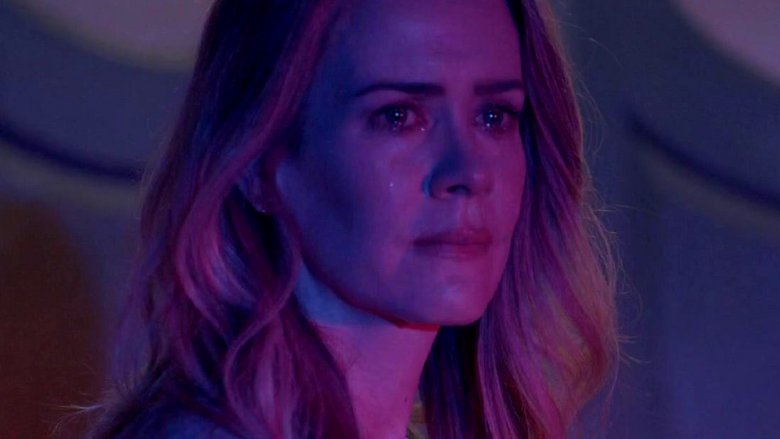 Sarah Paulson is going to have a very different look in American Horror Story's upcoming eighth season. Showrunner Ryan Murphy revealed in a recent interview with Entertainment Weekly that the series veteran will have "dental appliances" in the next season of the anthology series.
Murphy wouldn't offer any further details on what he means by the intimidating sounding costume, although he did note that Paulson is "very excited" for the chance to change things up. The actress has been with the series since season one and has four Emmy nominations to her name thanks to her appearances in Asylum, Coven, Freak Show, and Hotel.
Murphy also recently revealed that season eighth of AHS will be set 10 or 20 years in the future, although he noted that that's "not the theme." "All I'll say about it is that I want to go to the future– still topical, but the future, which I've never done," he said, adding that when he recently pitched the idea to FX chief John Landgraf, he "fell out of his chair with joy."
"I think people will like it, it's different from what we've done before, but I always try and do the opposite of what I've done on that show," Murphy said. Some things may change, but some things should stay the same– although no cast members other than Paulson have been confirmed for the series yet, it's likely that at least some familiar faces will pop up.
American Horror Story season eight is expected to debut in the fall of 2018.