The Office Character You Probably Forgot Outer Banks' Charles Esten Played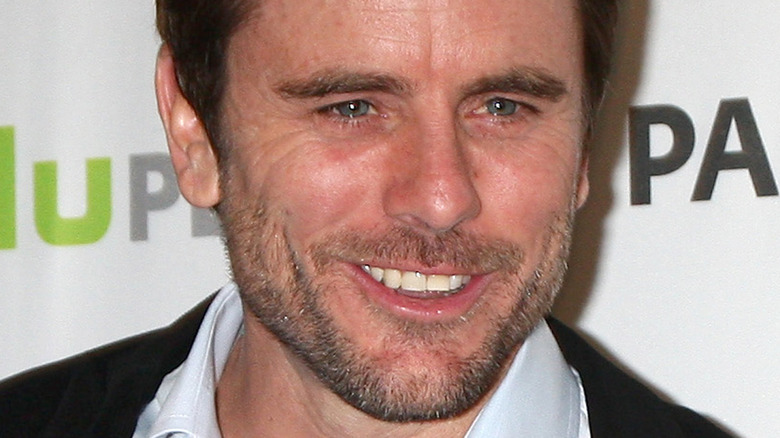 Kathy Hutchins/Shutterstock
The word diabolical should easily conjure up imagery of Ward Cameron from the "Outer Banks," but he's also a cunning antagonist. How can anyone forget the way Cameron cheated death when that yacht exploded, seemingly killing him, but he escaped the police by using scuba gear. Sure, Cameron isn't going to win any father-of-the-year awards the way he dotes on Sarah (Madelyn Cline), but treats Rafe (Drew Starkey) and Wheezie (Julia Antonelli) so badly. However, Esten's character makes for compelling streaming.
Decades prior to the "Outer Banks," Esten's prolific and multi-talented career roared hilariously to life thanks to his appearances as a regular on "Whose Line Is It Anyway?" And Esten's musical prowess was on full display during his six seasons as Deacon Claybourne on "Nashville," so it's not a surprise he's performed in real-life at the Grand Ole Opry 100 times, according to CharlesEsten.com.
Had Esten only made a career out of being a television guest star, it would have been a glorious one. The artist has appeared on everything from "Cheers" to "Married with Children" to "ER." And there's a reason Esten is such a prolific performer. "I want the experience," Esten said in an interview on "Great Day Houston" back in August 2021. He addded, "I want to jump in, and I've been real fortunate." 
With all his TV roles, it's easy to forget Esten spent some time with Michael Scott (Steve Carell) and the Dunder Mifflin gang. Do you remember who Esten portrayed on "The Office" during the shows second and third seasons.
Esten played the regional manager of the Stamford Branch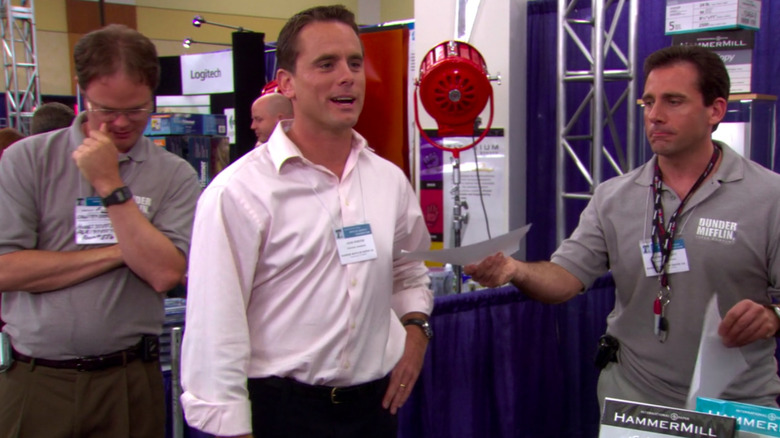 NBC
Esten appeared in eight episodes of "The Office," as the Regional Manager of the Stamford Branch, Josh Porter, but he was on-screen for some of the more emotional beats of the early seasons. Josh first appeared in the Season 2 episode "Valentine's Day," and he got to see the erratic nature of Michael on full display. Scott lets it slip in front of Josh, and other branch managers, that he slept with Jan Levinson (Melora Hardin). Of course, Michael and Jan had only fallen to sleep in bed together, and there wasn't any sex involved, but the information almost got Jan fired when Craigers (Craig Anton) shot off his mouth in frustration.
Next, Josh played a crucial role in saving Michael and his beloved Scranton family from being downsized, although it was all quite by accident. In the Season 3 episode, "Branch Closing," Josh effectively leveraged a new job offer from Dunder Mifflin to attain an even better position with Staples, which forces Jan and the higherups to shut down Stamford instead.
Finally, Josh ended up bringing Michael and Jim Halpert (John Krasinski) closer together without even being on-screen. During the Season 3 episode titled "The Convention," Michael reveals he's jealous of Josh because Jim transferred to the Stamford Branch. However, during the heart-to-heart, Jim admits he left Scranton because of Pam. The revelation alleviated Michael's jealousy, and it gave Jim someone to finally talk about Pam with.