Whatever Happened To Villy Custom After Shark Tank?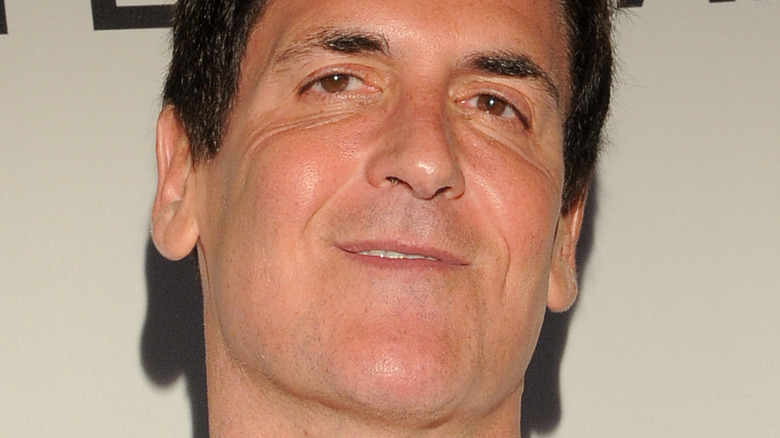 Ron Adar/Shutterstock
Entrepreneur Fleetwood Hicks was an odd "Shark Tank" competitor. Appearing in the show's third season, he was a marked departure from the straight-laced engineers, cocky business school graduates, and anxious amateur inventors that normally populated the series' crop of hopefuls. Hicks entered the tank with a casual but confident air, his adorable dog, and a fleet of technicolor bikes.
Seeking $500,000 for 33% of his custom bike company, Villy Custom, Hicks wasn't even looking for one of the more expensive "Shark Tank" deals. Despite the attractive hook of his business (allowing customers to style nearly each and every part of their ride), most of the sharks were worried about margins, as well as the landing price of over $600. Still, Mark Cuban and Barbara Corcoran understood the value of this luxury product and saw the potential for growth. They eventually made a deal with Hicks for 42% of his company in exchange for $500,000. It's been over a decade since Villy Custom appeared on "Shark Tank" — can such an expensive and seemingly niche product survive that long?
Villy rides into the sunset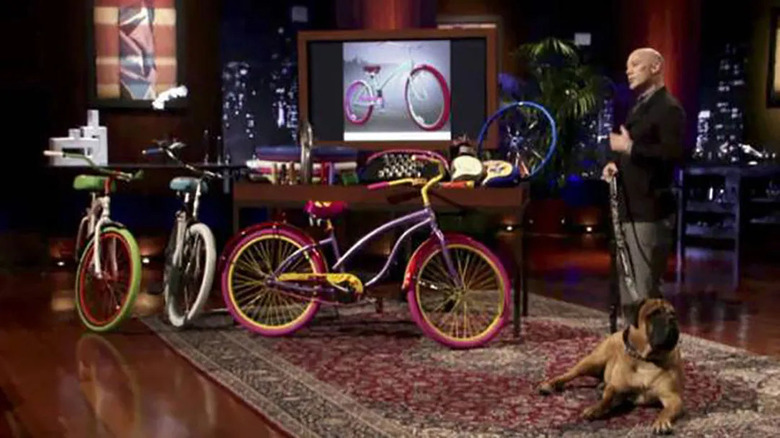 ABC
Villy Custom is still in business, and you can go to their website right now and design the bike of your dreams. Hicks closed his deal with Corcoran and Cuban after the episode aired and entered a prosperous professional relationship with them. In a Season 6 update, Hicks said that Corcoran would visit the shop often and that both sharks helped him develop relationships with brands like Pepsi and celebrities like Steven Tyler and the band One Republic. In 2017, the company ran a Kickstarter to get bikes to kids in need. SEOAves reports that its yearly revenue is about $3 million.
In an interview with a local ABC station in Dallas, Hicks and fellow "Shark Tank" contestant Corey Egan (who scored a deal with his light company iLumi) gave advice to Dallas hopefuls preparing to try out for the show. Egan urged contestants to show up prepared, dressed for the most important job interview of their life, and to have their "story" clear — in other words, what makes the entrepreneur as interesting as the product. Interestingly, Hicks stated that he went in without a script and simply trusted that his creation would speak for itself — all the more impressive, then, that Kevin O'Leary complimented him on his sales skills.