She-Hulk Episode 8 Recap: Incel-Igencia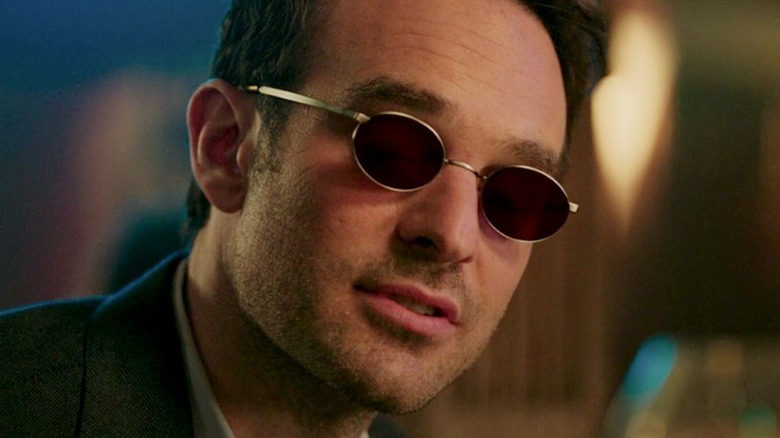 Warning: This article contains spoilers for "She-Hulk" Episode 8
The penultimate episode of "She-Hulk: Attorney at Law" is arguably the best out of the bunch, thanks mainly in part to the appearance of Daredevil (Charlie Cox). Jen Walters (Tatiana Maslany) is put on Leap Frog's (Brandon Stanley) case, who wants to sue Luke Jacobson (Griffin Matthews) for making a defective superhero outfit. Jen has a conflict of interest here, as she also uses Luke for her superhero wardrobe, but it's nothing a waiver can't fix.
Matt Murdock comes in to represent Luke in court, pitting the MCU's two most famous lawyers against one another. Jen and Matt have chemistry from the get-go, which only heightens with each scene they share. Matt wins the case, and we discover Leap Frog is a conniving man-child who needs to be taught a lesson. When Luke is kidnapped by Leap Frog and his goons (henchmen?), Daredevil arrives to help. This results in a massive fight between She-Hulk and her new frenemy, as she has yet to realize Leap Frog is lying to her.
Leap Frog is eventually apprehended, and Jen and Matt meet in their normal forms and do the nasty not too long after. The episode wraps up with She-Hulk accepting her Female Lawyer of the Year award, which she receives alongside a handful of other women, and the ceremony goes south. Like Antarctica south.
Daredevil is back with a lighthearted touch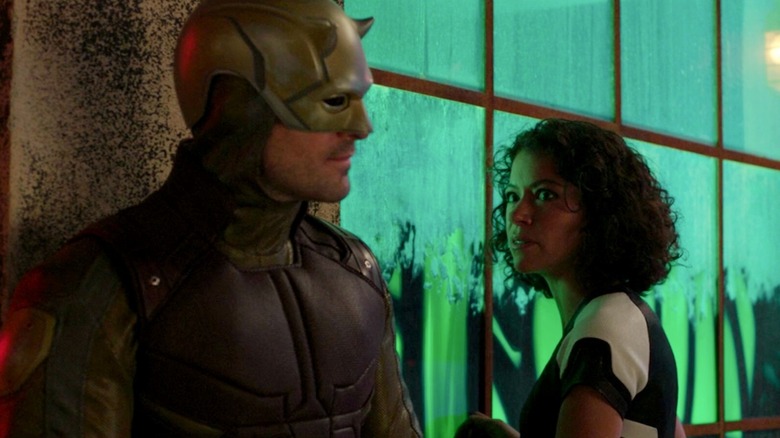 Marvel Studios/Disney+
So yes, Matt Murdock already made his MCU debut in "Spider-Man: No Way Home," but "She-Hulk" made it seem more like reality. He's just as crucial to the episode as Jen is, and we see a more playful side to the character than we witnessed in Netflix's "Daredevil." The Man Without Fear seems stronger, faster, and wiser than ever, and we can't wait to see him explored more in "Daredevil: Born Again."
Daredevil's inclusion in "She-Hulk" really seems to serve as his introduction to the MCU, giving fans who might not have caught the Netflix series a proper hello. It also should encourage those who haven't to go back and watch "Daredevil" ahead of his reboot series.
We can't be sure if the romance between She-Hulk and Daredevil will continue, but it could be a breath of fresh air after the Elektra (Elodie Yung) and Karen (Deborah Ann Woll) back and forth from the Netflix series. For now, Matt is on his way back to Hell's Kitchen, where we expect to pick up with him at Kingpin (Vincent D'Onofrio) in Spring 2024.
Intelligencia's motives are still unclear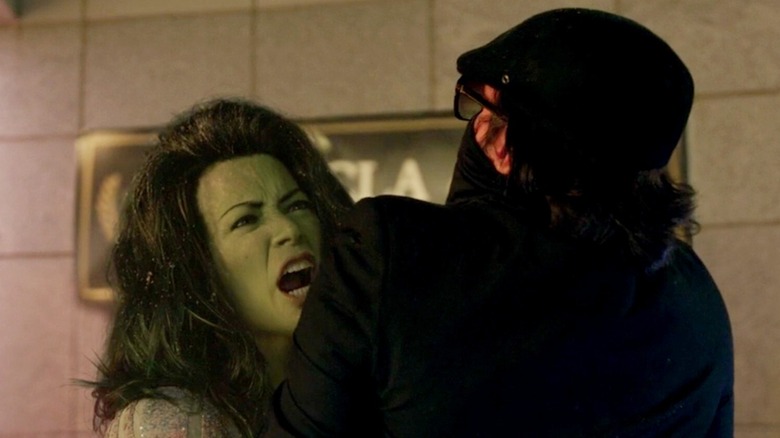 Marvel Studios/Disney+
As seen in Episode 7 of "She-Hulk," Josh (Trevor Salter) steals Jen's blood after he takes her to pound town. At this point, it seems like Intelligencia has what they want from Jen, so why they embarrassed her at the Female Lawyer of the Year ceremony is a bit of a question mark. What is the point in bringing her so far down after they have acquired her blood? Incels are gonna incel, so maybe there's no end in sight for Jen's torment.
The airing of the hook-up video makes Jen (very understandably) really Hulk out, and it's the moment where the world becomes afraid of her. She causes a lot of destruction at her awards ceremony and even has a moment where it looks like she might kill someone, but she stops when six special guns are pointed at her. This is a big moment for Jen, which can be somewhat paralleled to when Hulk is brainwashed in "Avengers: Age of Ultron" and causes mass destruction during the Duel of Johannesburg. The world sees just how dangerous the Hulk is, and while Jen's moment was on a much smaller scale, it's very much that same type of self-realization in the aftermath.
When does She-Hulk Season 1, Episode 9 air?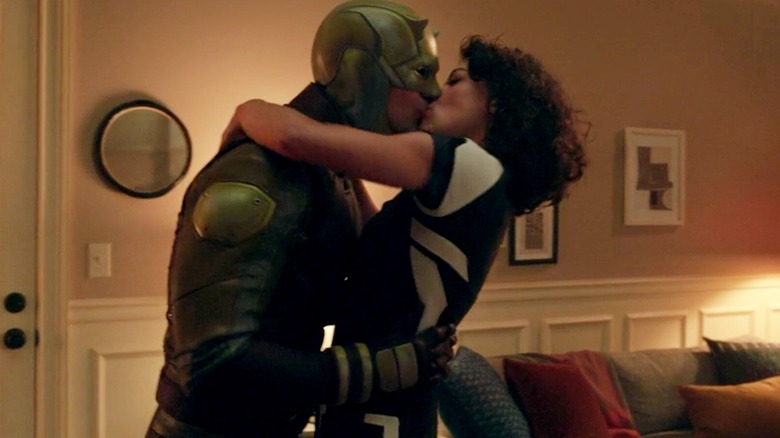 Marvel Studios/Disney+
The final episode of "She-Hulk: Attorney at Law" airs October 13 at 3 a.m. EST on Disney+. We should finally get a look at our big bad, which Looper has been speculating for some time now, is Leader of "The Incredible Hulk." While we only know him as Dr. Samuel Sterns (Tim Blake Nelson) at this point, the end of the Edward Norton film suggests he was transforming into the iconic Marvel Comics villain.
"She-Hulk" has taken its sweet time getting to this point, and we hope they don't cram too much into the last episode, giving us a letdown of a finale like "WandaVision." We need answers on why Intelligencia has it out so bad for Jen and what the plan is for her blood. Some theories suggest it'll be used to heal Dr. Sterns, while others think it's to create more Hulks, and that obviously can't be for a good reason.
No matter how the series ends (or how bad it was written), "She-Hulk" gave us the gift that is Tatiana Maslany, who has absolutely nailed the role and will be a valuable member of the MCU in the future.