The New Amsterdam Characters That Fans Want More Of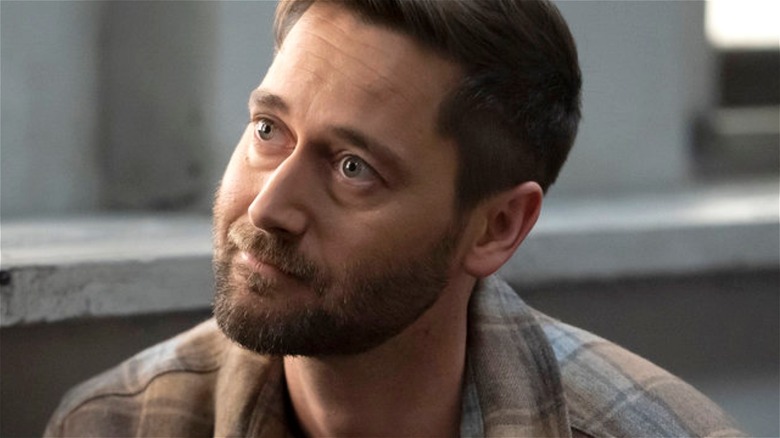 Barbara Nitke/NBC
Created by David Schulner and based on the book "Twelve Patients: Life and Death at Bellevue Hospital" by Eric Manheimer, NBC's "New Amsterdam" is a highly popular medical drama series that has turned out consistently strong ratings across its first four seasons, and is still going just as strong on the currently-airing fifth season, which is set to be its last. The show stars Ryan Eggold ("90210") as Dr. Max Goodwin, the medical director working overtime to revitalize New Amsterdam Medical Center, which stands as the United States' oldest public hospital.
The success of "New Amsterdam" is not to be underestimated. The show may be wrapping up after Season 5, but it is going to leave an undeniable mark as one of the most successful series of its "generation" in its genre. Like any good broadcast medical drama, "New Amsterdam" finds as much strength in its cast of varied characters as in the medical stories and cases themselves, and, unsurprisingly, fans of the show have often voiced their opinions about which of the characters they'd like to see become more prominent and impact each other's storylines more often.
Back in April 2022, in fact, a Reddit thread in the r/NewAmsterdamTV subreddit was started, in which fans expressed their hopes of seeing two particular characters share the screen more often in a way that could benefit the development of them both. Since then, ironically enough, one of those characters did indeed grow significantly in screentime — while the other left the series altogether.
Fans wanted a Helen-Wilder friendship
One of the most pivotal characters in "New Amsterdam" since the show's inception was Dr. Helen Sharpe (Freema Agyeman), celebrity doctor turned head of the oncology department at New Amsterdam Medical Center. When Helen left that post on Season 4, she was replaced by Dr. Elizabeth Wilder (Sandra Mae Frank), a deaf surgeon appointed as the new head of oncology and hematology by Max. On April 27, 2022, Reddit user u/bodoramzap made a post to the r/NewAmsterdamTV in which they argued that those two characters should grow closer in light of the "storyline with regaining her speech" that Helen was set to have after suffering a stroke. "Wilder could offer her help with ASL to help her communicate until her speech is regained? Wilder and Max already have a good sibling like relationship going. I think it could be sweet to see her and Helen also deepen their relationship," the poster wrote.
The post got a lot of upvotes and many commenters agreed, with u/OkGuitar3773 noting, "I would love that for Helen! Wilder mainly communicates in sign with one other person and that is her interpreter. It would be nice to have another doctor she can have conversations in sign with on a personal/friendship basis."
Ultimately, Helen's speech recovery plot didn't last long enough to accommodate that fan idea; she was already able to talk by the next episode. As for the two characters, Dr. Wilder did become more prominent — but the opposite happened with Helen.
Helen left the show, while Dr. Wilder became a series regular
The episode where Dr. Helen Sharpe learns that she's suffered a stroke and deals with its consequences is "No Ifs, Ands or Buts," the 18th episode of the fourth season. As mentioned before, she's already vastly recovered by the following episode, "Truth Be Told," including the ability to speak again. Sadly for the fans who hoped Helen and Dr. Wilder might develop a sibling-esque dynamic similar to the one between Dr. Wilder and Max, the two women didn't interact much on the season's remaining episodes. And now, the chances of that happening have slimmed considerably, seeing as Freema Agyeman is no longer part of the cast of "New Amsterdam."
The actress announced her departure in July 2022, noting that, although she felt "very fortunate to have connected with so many [fans] over these past few years, while rolling around in the skin of Ms. Helen Sharpe," the time had come for her to "hang up her white coat." Conversely, the hope expressed by fans in the Reddit thread that Dr. Elizabeth Wilder might become more central has been fulfilled, as Sandra Mae Frank got upgraded to series regular on Season 5. So we are seeing more of Dr. Wilder now, even if not within the pairing those fans hoped for. Either way, David Schulner made a point of noting that "the doors of 'New Amsterdam' will always be open if [Agyeman] wishes to return," so, well — hope springs eternal.