Spawn's John Leguizamo Went To Extreme Lengths To Play The Violator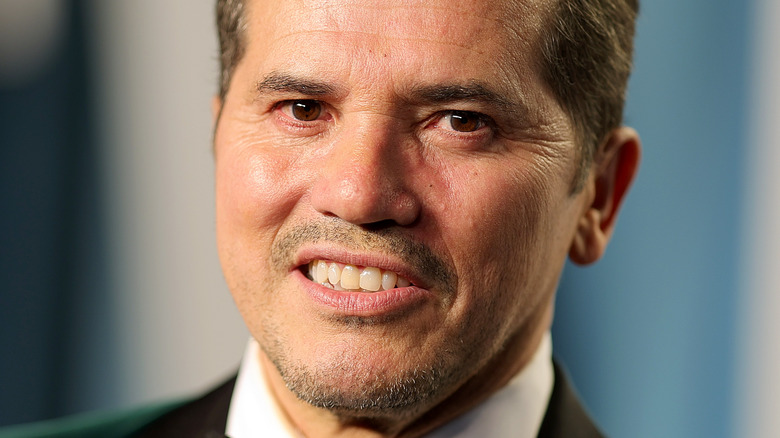 Rich Fury/vf22/Getty Images
The 1997 "Spawn" film had all of the ingredients to, well, spawn a movie franchise. The comic book action horror film from the mind of Todd McFarlane starred Michael Jai White as the eponymous superhero-slash-antihero character, Martin Sheen as the supervillain Jason Wynn, and even featured John Leguizamo as the evil clown Violator. Unfortunately, the movie didn't really connect with critics, garnering an abysmal 17% on Rotten Tomatoes. It wasn't exactly a major box office hit, either, as "Spawn" only grossed $87 million on a budget of $40 million (per The Numbers).
Still, it had the makings of a series starter, and that included an extremely dedicated cast. White expressed a lot of hopeful interest in returning for an eventual sequel years after the first film was released, though now that seems unlikely given the "Spawn" reboot happening with Jamie Foxx and some recently announced new additions to the screenwriting team (per The Hollywood Reporter). However, when it comes to dedication, it would be hard to argue against Leguizamo being the most committed, as he went to some pretty extreme lengths to play his role in "Spawn."
John Leguizamo ate actual maggots while filming Spawn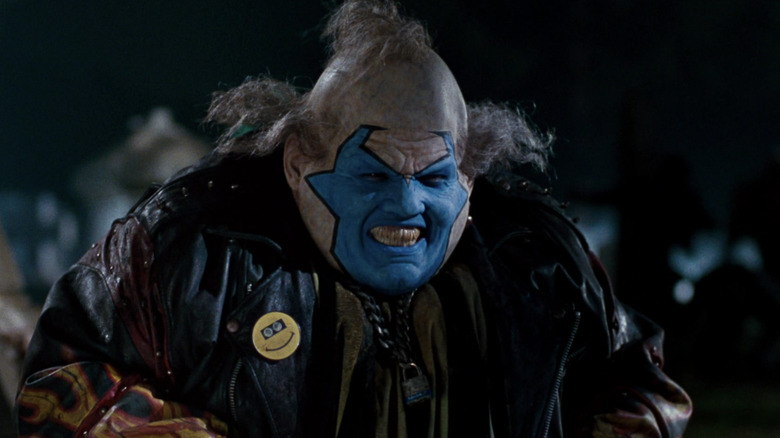 New Line Cinema
During an interview with Comic Book Resources, John Leguizamo revealed that he took his role as the clownish Violator rather seriously in "Spawn." He actually attended clown classes and learned various tricks of the trade, including juggling and somersault training. But perhaps the most disturbing fact that he offered up is that he actually ate maggots during a certain scene in the film. "When they brought out the maggots, I went, 'F*** it, I'll eat it! Don't bring out the plastic things, it's not going to have the same effect when you cut to something and they're not moving,'" Leguizamo said.
Well, that's certainly a level of dedication that perhaps other actors might not have aspired to. However, Leguizamo did note that there was a catch to him performing such a gross feat: he would only do it once. "I ate the maggots and it was disgusting and I only did one take. I said, 'I'm not doing any repeats so you better get this s*** right,'" he said. Obviously, that seems like a more than fair limit to enforce. But for any fan out there who thought the maggot eating scene was a little too realistic, it turns out there's a pretty good reason for that.