They Cloned Tyrone - What We Know So Far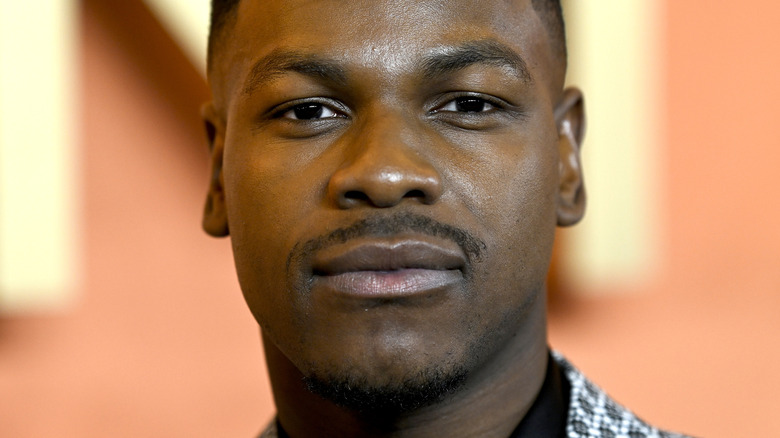 Gareth Cattermole/Getty Images
Lately, there's been a long-overdue explosion in African-American representation in movies, both in front of and behind the camera. From "Black Panther" to "Get Out" to "The Woman King," the 2010's and 2020's have seen a slew of instantly iconic films that told new stories in ways we've never seen before.
One of the production companies responsible for this is Macro Productions. Founded in 2015 by Charles D. King, the company's goal is to "[represent] the voice and perspectives of Black people and persons of color" (via Macro Productions).
In that time, Macro has delivered hits like: 2016's "Fences," the gut-wrenching drama starring Denzel Washington and Viola Davis; the 2019 courtroom drama "Just Mercy, which starred Michael B. Jordan and Jamie Foxx; and the Oscar-winning 2020 political drama "Judas and the Black Messiah," with John Boyega and LaKeith Stanfield. 
Then, of course, there was the 2018 satire "Sorry To Bother You," which starred Stanfield as a phone center employee who uncovers a bizarre horse-related conspiracy within his company (Just go watch it). If you enjoyed "Sorry To Bother You," Macro's next upcoming project is sure to delight you. It's called "They Cloned Tyrone," and it's very much cut from the same cloth.
What's the release date for They Cloned Tyrone?
The good news is, the release date for "They Cloned Tyrone" isn't far off.
In September, Ben Kenigsberg of The New York Times reported that "They Cloned Tyrone" will premiere on Netflix on December 30. It will be going up against another Netflix film being released on that date, Noah Baumbach's adaptation of Don Delillo's 1985 novel "White Noise."
This matches what Netflix has previously said about "They Cloned Tyrone." In February, the streaming network included it among 2022 Movie Preview video. At that point, it was known that "They Cloned Tyrone" would premiere before the end of the year. Now, we know that it will–just one day before, in fact.
The film has been in the works for more than three years. John Boyega was announced in the lead role back in October 2019–more on this below (via The Hollywood Reporter). Principal photography began in December 2020 in Atlanta and lasted until February 2021 (via Stop and Stammer).
What is the plot of They Cloned Tyrone?
Well, the title is pretty much a giveaway, but let's do this anyway.
"They Cloned Tyrone" is described as "Friday" meets "Get Out," with a generous helping of science fiction.
The story begins with Fontaine, a local drug dealer. At the beginning of the film, he's shot and killed. The next morning, however, he wakes up in his own bed completely unharmed. Confused and more than a little freaked out, Fontaine enlists the help of his friends Yo-Yo and Slick Charles to investigate the matter. This leads them to an underground facility where they discover a sinister multinational corporation has been performing medical experiments on the local Black population. Initially, Fontaine is distraught to realize that he's a clone, but soon he finds the strength to rise up and fight back against the corporation, with the help of his friends (via What's On Netflix).
The official synopsis also says that Fontaine is controlled by "Nixon," but whether that's the name of the corporation or the name of another character is unknown–might it be the big bad? Read on.
Who is in the cast of They Cloned Tyrone?
As reported by The Hollywood Reporter, John Boyega, aka Finn from the "Star Wars" sequel trilogy, is playing the lead role of Fontaine. Brian Tyree Henry of "Atlanta" fame was originally going to play the character, but negotiations fell through. This will be the third starring role in a movie for Boyega this year, after "Breaking" and "The Woman King."
He'll be joined by Teyonah Parris, who recently starred in the "Candyman" remake. She'll be playing the role of Yo-Yo, one of the three friends investigating the mystery.
They'll be joined by Jamie Foxx in the role of Slick Charles. Foxx also starred in another recent Netflix film, "Project Power" (via Deadline). J. Alphonse Nicholson will be playing the role of Fontaine's rival drug dealer, Isaac, who shoots him. 
Joining them are Kiefer Sutherland and David Alan Grier, although their roles haven't yet been specified. Sutherland seems to be a good bet for the film's big bad, but that's pure speculation at this point (via IMDb).
Who's directing They Cloned Tyrone?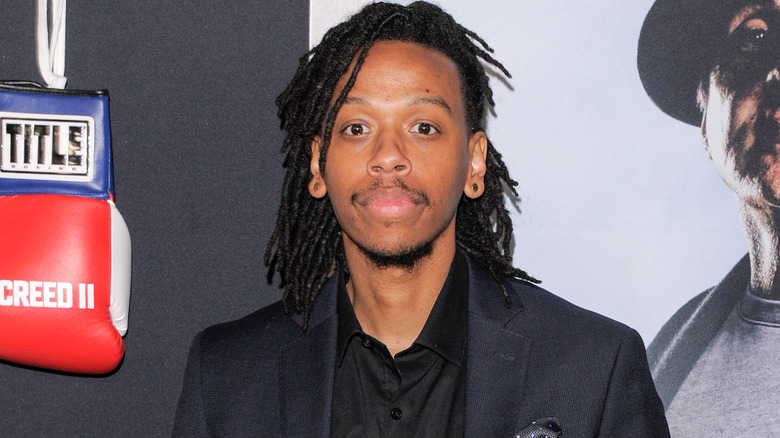 Ron Adar/Shutterstock
"They Cloned Tyrone" is directed by Juel Taylor. This is his first feature-length directorial credit, although he's previously directed episodes of TV shows like "Twenties" and "Boomerang." He was also a co-director on the 2017 film "Actor's Anonymous," which was adapted from a novel by James Franco.
As a writer, Taylor's big break came when he penned the screenplay for "Creed II," the 2018 sequel to the "Rocky" spinoff about the son of boxer Apollo Creed. He also got screenwriting and "story by" credit on 2021's "Space Jam: A New Legacy," the sequel to "Space Jam" that starred LeBron James.
Looking ahead, Taylor has writing credits on the upcoming sports documentary "Shooting Stars," based on a book co-written by LeBron James, and the upcoming drama feature "Young. Wild. Free" (via IMDb).
Taylor's co-writer is Tony Rettenmaier, who previously worked with Taylor on "Space Jame: A New Legacy" (via IMDb).
Does They Cloned Tyrone have a trailer?
Yes, and it gives us a good idea of what "They Cloned Tyrone's" overall tone.
The trailer starts off with Fontaine, Yo-Yo, and Slick Charles riding an elevator down into what we can assume is the evil laboratory. Right away, the visual feel is striking. Inside the lab, everything is low-lit and grainy, making it feel more like a lair than a lab.
Despite the dank atmosphere and the gravity of the situation, Slick Charles is singing. Soon, Yo-Yo joins in. Fontaine can't believe they're not taking it more seriously, but he doesn't stop them.
Inside the lab, they corner a hapless scientist at gunpoint and demand to know who's behind the project. "We're everywhere," he says ominously, and Fontaine realizes that the neighborhood has likely been under surveillance all this time.
Then, there are lots of shots from earlier in the film, of the trio conducting their investigation and trying not to be noticed. There are also some snippets from the ending sequence, when the trio rallies the neighborhood to take down the lab. Finally, there's a glimpse of lab's actual experiments, including what we can presume is Tyrone's body.
All in all, the trailer is light on the details but heavy on the laughs. Viewers should be in for a good time.