Rings Of Power's Showrunners Use A Galadriel Line From Episode 7 To Describe The Show's Haters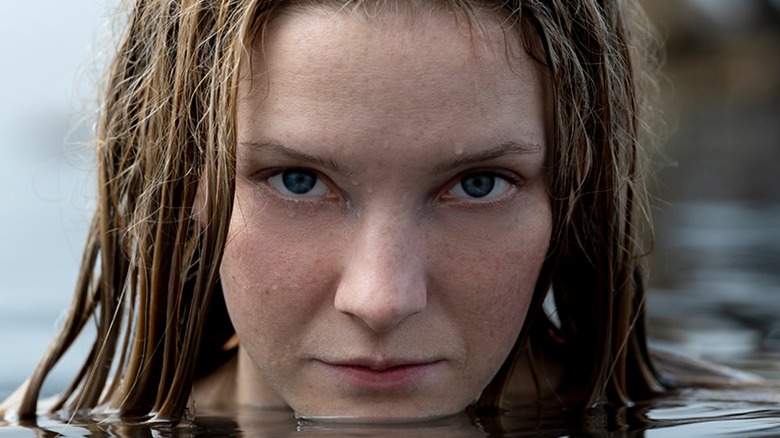 Ben Rothstein/Prime Video
Anticipation for "The Lord of the Rings: Rings of Power" was always high among fans. After all, this would be a significant step beyond Peter Jackson's epic film trilogy. Amazon's bold move into fantasy storytelling comes with a high price tag. With an estimated $465 million budget (via The Hollywood Reporter), the stakes are high.
For many, the show is living up to its promise. Ratings have been stellar, with Nielsen reporting the first two episodes at 1.3 billion minutes viewed during its premiere week (via Vulture). It stands at 84% on Rotten Tomatoes as of October 2022 (via Rotten Tomatoes). Unfortunately, Rotten Tomatoes also points to a negative audience score, revealing a bigger narrative surrounding the series. Review bombing is nothing new, but "Rings" is seeing a push towards destroying the series' credibility.
The acclaimed Tolkien universe has built a fanbase spanning decades. As with any group, there's a so-called toxic fandom to compete with. They appear to be showing up in full force on social media and various entertainment sites. Now, the series' creators are speaking out about detractors.
Using the words of Galadriel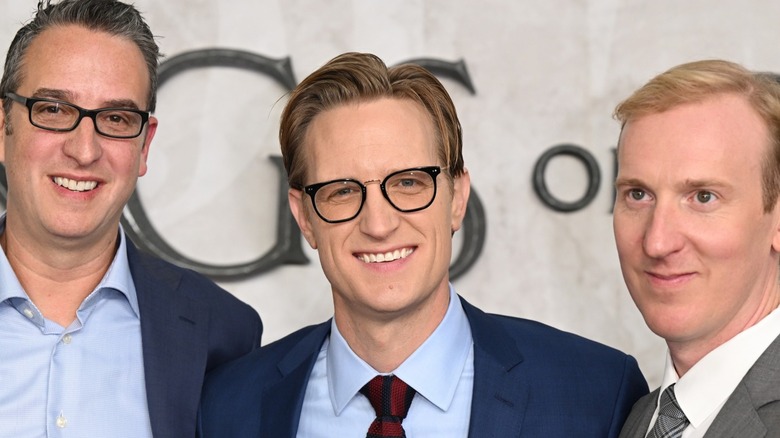 Jeff Spicer/Getty
"Rings of Power" builds on the works of Tolkien while also establishing it as something special for a new generation of fans. Key to its evolution is a diverse cast and storylines that push Middle Earth into new directions. The project's creative team has been dealing with a barrage of hate towards their decisions (via Forbes). Showrunners Patrick McKay and J.D. Payne are finally addressing the disturbing attitude of some vocal "fans."
Payne spoke about how the reaction is disturbing and went against "the spirit of Tolkein" during a recent interview with The Hollywood Reporter. He went on to express their commitment to maintaining that spirit in every episode. The first-time showrunner also found a connection to the material by recalling the words of the Elven warrior Galadriel: "Every war is fought from without and within," a sentiment that mirrors the challenges the show faces.
Actors are also speaking up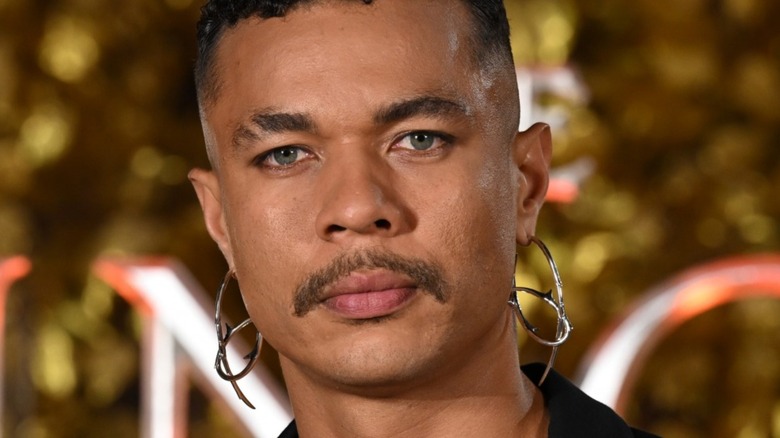 Jeff Spicer/Getty
J.D. Payne is not alone in confronting fans over racist and sexist views regarding "Rings of Power." Actor Ismael Cruz Córdova cited the "pure and vicious hate speech" he's received since being cast as Arondir (via Esquire). He took the conversation directly to social media. in a series of tweets, Cruz Córdova spoke to those harboring hateful views. His sentiment points toward the project showcasing races and ethnicities which have been otherwise ignored in the entertainment industry. "We are here. And we have been here," he writes (via Men's Health).
The series is also getting help from a not-so-surprising source. Actors from Peter Jackson's trilogy have come forward to show support for the "Rings of Power" cast. Elijah Wood along with "Lord of the Rings" actors Dominic Monaghan and Billy Boyd posted a picture featuring a special Elvish language t-shirt design. Outside of the shirt's relevant message, the posts noted "You Are All Welcome Here" (via Jezebel) Actor Sean Astin rounded out the famous hobbit quartet with his own message (via TVInsider).