What See's Queen Kane Really Looks Like Out Of Costume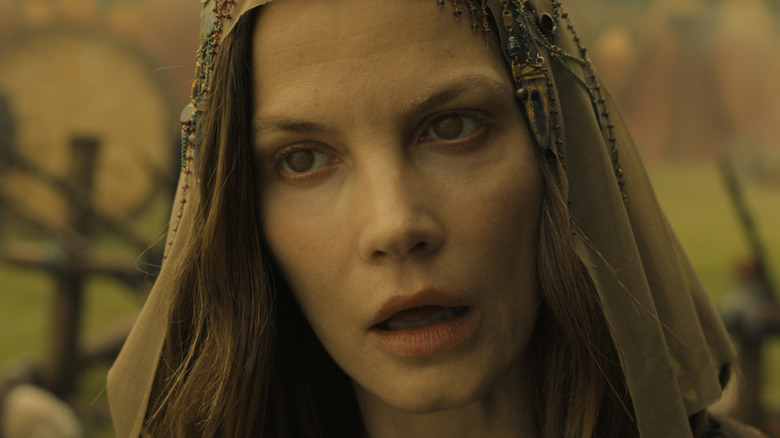 Apple TV+
There are so many great titles to enjoy on Apple TV+, and one that has resonated well with fans is the series "See." Jason Momoa leads a talented cast in a well-crafted sci-fi epic that has attained an impressive audience score on Rotten Tomatoes and has been one of the most-watched shows on the streamer (via Deadline). That success probably comes from its unique narrative and fascinating characters.
Perhaps one of the most engaging personalities the show has introduced is Queen Sibeth Kane (Sylvia Hoeks). This character is arguably one of the small screen's most sinister and captivating villains. The blind divine ruler's beauty is only matched by her ruthless ways, and the monarch of the Payan Kingdom has been a force to be reckoned with on the show since the beginning. Queen Kane's lust for power has led her to do some pretty heinous things, and her efforts to maintain her reign have resulted in numerous deaths. While several personalities on the show are intimidating and formidable because of their size and aptitude for violence — Momoa's Baba Voss or Dave Bautista's Edo Voss, for example — there is plenty to fear about Queen Kane. 
Queen Kane's impact is in no small part thanks to Hoeks. The actress' embodiment of the character was so impactful that her improvisation introduced a new language to "See." Some may be surprised to see how different the actress who plays the character looks outside of the series.
Wait until you See Sylvia Hoecks out of her Queen Kane ensemble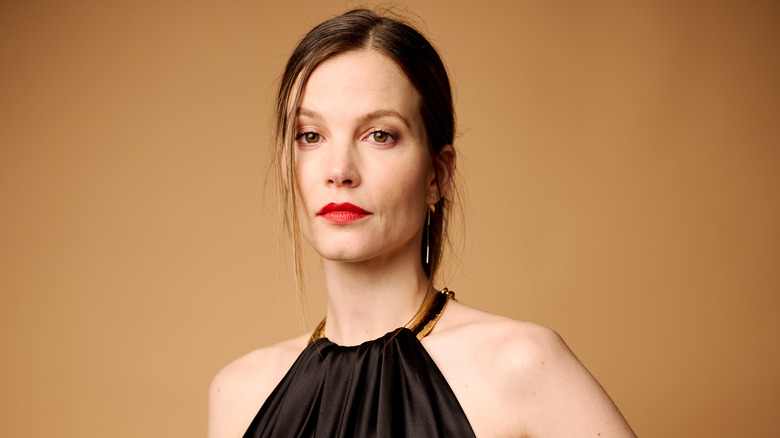 Emma Mcintyre/Getty Images
The gorgeous Dutch actress Sylvia Hoeks looks much different from her "See" counterpart in real life. The post-apocalyptic look and dystopian vibe Queen Kane is known for are not present when gazing at Hoeks many stunning photos on Instagram. While she has most assuredly made her presence known in the Apple TV+ series, Hoeks has been in the game for some time. She started modeling at 14 and had her breakthrough in the 2007 film "Duska" (via As If Magazine). With several credits to her name, perhaps two of Hoeks' biggest claims to fame are the beautifully-realized villain roles of Lisbeth Salander's sister in "The Girl in the Spider's Web," and the replicant Luv in "Blade Runner 2049" (via IMDb).
Hoeks has a knack for playing exciting evildoers, and her time as Queen Kane on "See" further proves her excellence in that field. In an interview on the Steve Varley Show (via YouTube), Hoeks talked about her approach to playing the "See" character and other villainous personas. "I love playing bad girls, and I feel very strongly about representing them in a way that you can find some understanding or laugh at their craziness," Hoeks said. "I want there to be a little bit of an opening for the audience to step in to see their world." Hoeks has been undeniably brilliant at playing the worst of the worst and looking great while doing it.