How Sylvia Hoeks' Improvisation Introduced A New Language To See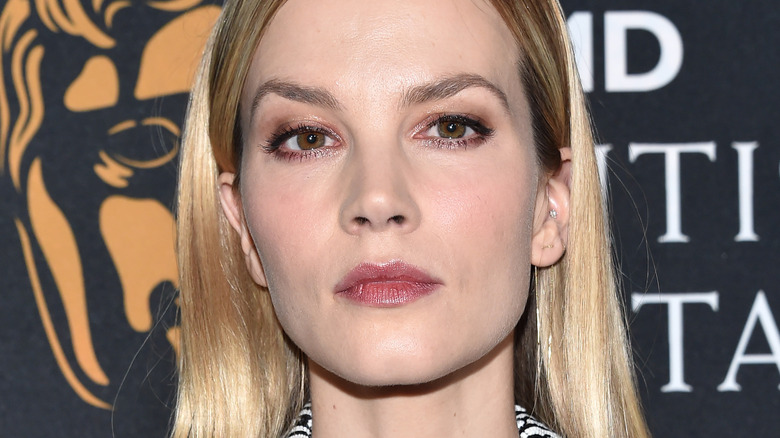 DFree/Shutterstock
"See" is one of the most expensive shows yet on Apple TV+. Though "The Lord of the Rings: The Rings of Power" has taken on the mantle of the most costly show on television at the moment (via Forbes), the $15 million per episode budget of "See" is certainly nothing to sneeze at (via Apple Insider). When you look at the high production values of the show, though, you can clearly see where all of that money went.
Starring Hollywood action hero Jason Momo and taking place in a dystopian future where most of humanity has been wiped out and the survivors have all lost their sight, "See" follows a tribe that must grow and change after two twins are born into their ranks with their vision fully intact. Naturally, though, in a series where almost none of your characters are able to use their eyes, new forms of communication must be created to keep things grounded. This is where the improvisation from cast members like Sylvia Hoeks became invaluable.
Hoeks improvised communication methods for some scenes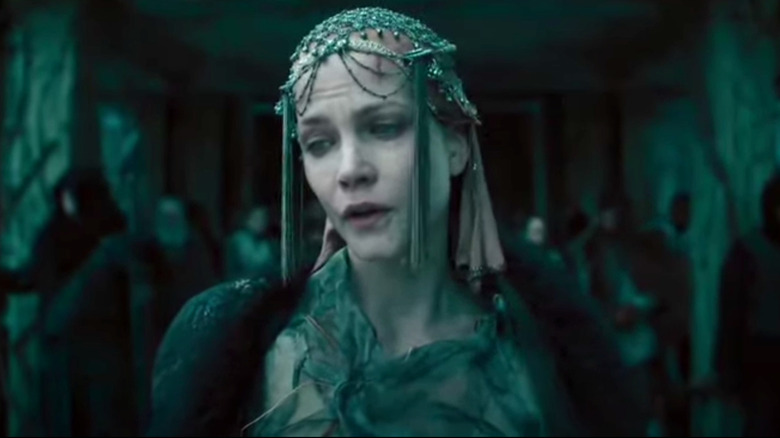 Apple TV+
Sylvia Hoeks plays the villainous Queen Kane in "See," and the actor sat down with co-star Christian Camargo, who plays Tamacti, to chat with Collider about how the many forms of communication in the series came to be. "There's a lot of improvisation," Hoeks said. "We work with a whole group, and they have sleep shades on, and I would command them," she went on to explain.
This is where the finger-snapping and physical touching became key aspects of building Hoeks' character and the world of "See." "We did sort of improvisation with Queen Kane and Tamacti," recalled Camargo. "And Sylvia, just in an improvisation, did some movements of arms on Tamacti, and we embraced those movements," he went on.
The two then explained how those creative inventions from Hoeks would eventually come to influence other aspects of communication in "See." Specifically, Hoeks and Camargo pointed out that they became an honor prayer used by Queen Kane's army. "They're all gestures of sound; you can hear the rhythm," Camargo clarified regarding the honor prayer.
Well, they say necessity is the mother of invention, and it sounds like the necessity of concocting believable forms of communication in a world of sight has made the cast and crew of "See" pretty inventive in how they approached expressing themselves in the series.