Whatever Happened To Fizzics After Shark Tank?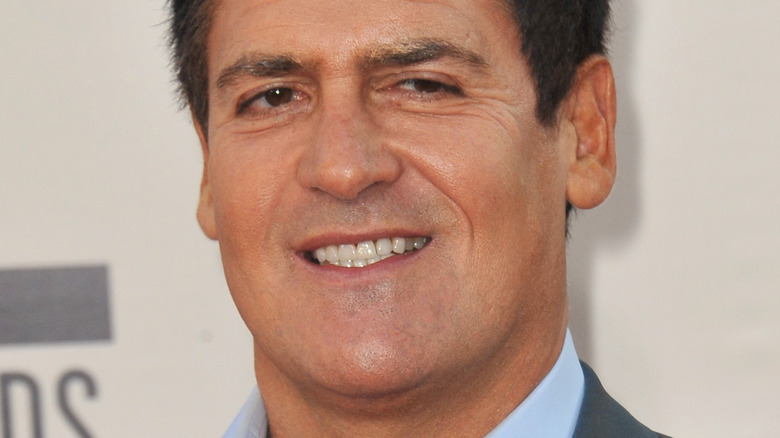 Jaguar PS/Shutterstock
Is it possible to recreate the taste of freshly poured draft beer? Perhaps not, but Philip Petracca and David McDonald once came pretty close. The two entrepreneurs entered the "Shark Tank" in 2016 to pitch a loaded six-"shark" panel their invention, Fizzics. The high-tech, at-home drink dispenser takes an inserted can of beer and pours it into a glass, offering its consumer the taste and texture of a draft beer.
Though it may be something you need to taste to believe, all six sharks were visibly and audibly impressed by the taste. Despite this, Daymond John and Barbara Corcoran eventually dropped out, citing the high valuation (which the founders justified with impressive sales and a promising future product) and Petracca's "slick" attitude. Expensive deals are not uncommon on "Shark Tank," but they are still wildly entertaining when they happen. For one of the founders of Fizzics, it was an emotional moment when investors Mark Cuban and Lori Greiner eventually entered an agreement with the entrepreneurs for $2 million in exchange for 16.67% of the company (via N.J.). But as any "Shark Tank" fan knows, the story is far from over once the episode ends.
Fizzics filed for bankruptcy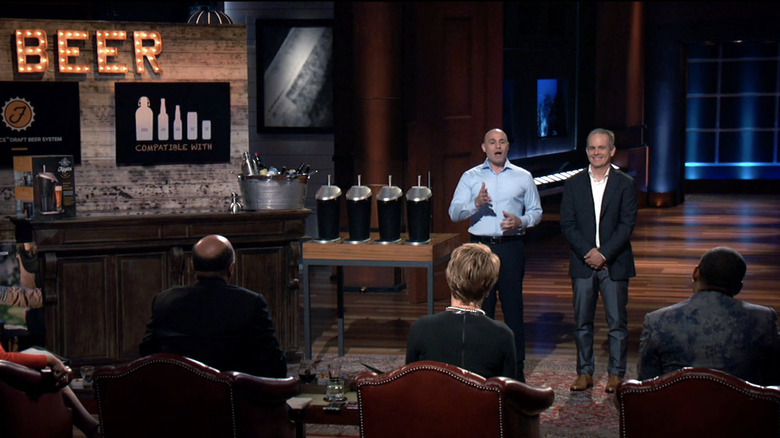 ABC
Fizzics appeared on "Shark Tank" as part of the show's eighth season and since that time, they've had a bit of a rocky journey. The company seemingly won the veritable coin toss that is legally closing a "Shark Tank" deal once the cameras stop rolling — it is reported that 43% of handshake deals made on the show ultimately dissolve behind the scenes (via Forbes). According to Asbury Park Press, Philip Petracca frequently appeared on QVC with Lori Greiner, consistently selling out of the product afterward. 
In 2017, it was reported that Petracca stepped away to start a craft beer brewery in Colts Neck, New Jersey, called Source Farmhouse Brewery. And though he essentially ceased contact with Fizzics, Petracca maintained an ownership share in the company. Source Farmhouse is currently the No. 1 ranked craft brewery in Colts Head, NJ, on Yelp. 
In 2019, Fizzics filed for Chapter 11 bankruptcy, a move that Petracca described as "surprising and disappointing." PR Newswire reported at the time that co-founder and Chief Technical Officer David McDonald had stepped down during restructuring — but was retained only as a technical consultant. He is currently listed as the company's CTO on its website. The current CEO is Thomas Steckbeck, a businessman and founding employee of Sirius XM. Neither Mark Cuban nor Lori Greiner list Fizzics on their respective websites, implying that they have since stepped away from the company.