Some CSI Fans Have Questions About Catherine's Backstory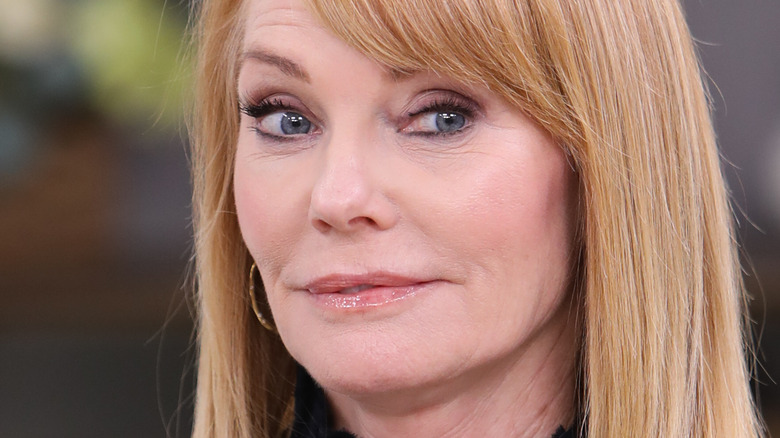 Paul Archuleta/Getty Images
To kick off the new millennium, creator Anthony Zuiker and CBS offered television viewers "CSI: Crime Scene Investigation." This crime procedural takes place in Las Vegas, Nevada, where the crime scene investigators of the city's police department use their expertise to solve all kinds of crimes. In no time at all, this premise took off with TV watchers, resulting in "CSI" staying on the airwaves for over a decade and becoming a standout success with the awards to prove it. With that, a host of characters became genre legends, hence why they and their show continue to generate fan discussion.
The "CSI" cast underwent several changes throughout the program's run, with several folks coming and going at various points. Amid the changes, the likes of Gil Grissom (William Petersen), Ray Langston (Laurence Fishburne), and several others proved particularly popular and are now synonymous with the show. Marg Helgenberger's Catherine Willows — who featured on "CSI" from Season 1 to Season 12 and rose in the ranks to become one of the Las Vegas Crime Lab's most important personnel — is one of these fan favorites, despite some lingering questions about her life story.
Now years past the conclusion of "CSI," fans still don't understand these elements of Catherine's backstory. Here's what has folks so confused.
Catherine's backstory is a full of inconsistencies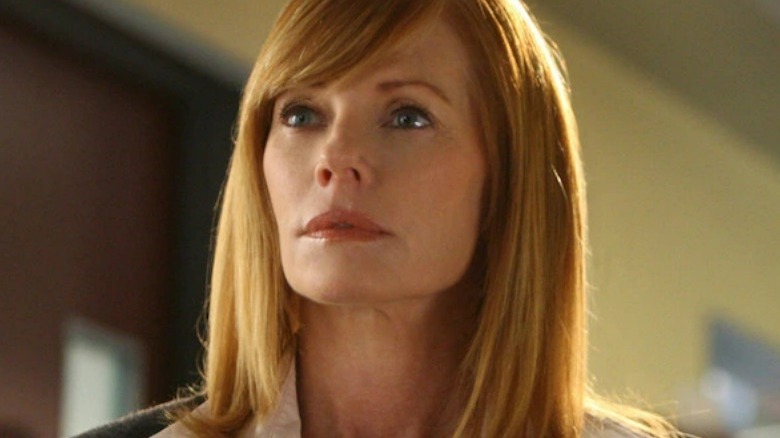 CBS
In a Reddit thread from u/EolHimself, "CSI: Crime Scene Investigation" fans pointed out a handful of strange inconsistencies about Catherine Willows' backstory. First and foremost, the original post notes that the details of her relationship with her father, Sam Braun (Scott Wilson), change as the series progresses. At first, before learning of their biological relation, she treated him as a close family friend. Afterward, she and those around her act like they'd always known. Additionally, her home state seemed to change, and the fact that she had a sister suddenly disappeared from her personal history as time went on.
Even though her backstory isn't quite as set in stone as it should be, Catherine Willows is a vital piece of the "CSI" puzzle all the same. Therefore, it should come as no surprise that, much to the delight of fans, Marg Helgenberger returned to the role for "CSI: Vegas," which premiered in 2021. "I did sort of miss Catherine, the character. There's something iconic about Catherine Willows and the original 'CSI: Crime Scene investigation,'" Helgenberger said in an interview with Entertainment Tonight. She adds that Catherine's one-of-a-kind personality influenced her decision to come back to the part for "CSI: Vegas" Season 2.
We'll have to wait and see how much longer Marg Helgenberger's Catherine Willows will feature in the ever-expanding "CSI" franchise, but one thing is for sure: she's long overdue for some fixes to her somewhat messy backstory.