Trick Or Treat Scooby-Doo! Seems To Have Confirmed A Major Velma Detail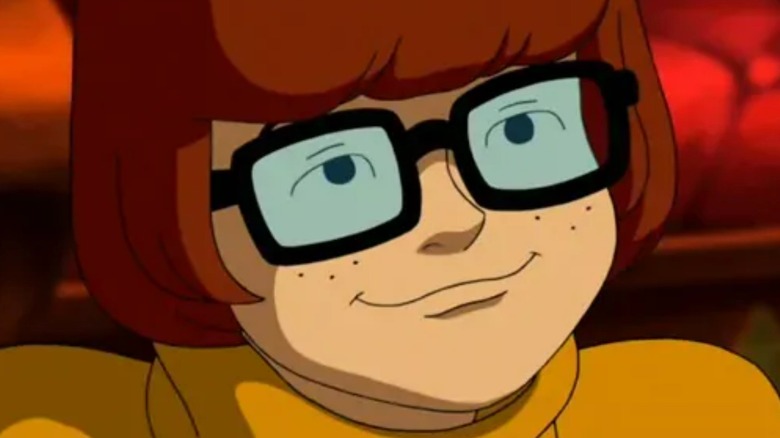 Warner Bros. Animation
Scooby-Doo and his fan theory-spawning human companions at Mystery Incorporated have stood at the forefront of popular culture for decades, and it stands to reason they'll be around for many decades more. The gang made their debut on the beloved cartoon series "Scooby-Doo, Where Are You!" and in the years since, Scoob, Fred Jones, Daphne Blake, Norville "Shaggy" Rogers, and Velma Dinkley have cracked all kinds of spooky and mysterious cases in various mediums. Their combined knowledge, creativity, luck, and no shortage of snacks — specifically for Scooby and Shaggy — have made it all possible.
For the most part, the Mystery Inc. crew has remained fairly stagnant when it comes to their personalities and designs, and there's nothing wrong with that. As the old saying goes, if it isn't broken, why fix it? At the same time, they have seen some tweaks here and there, either to update them for a given era, flesh them out as individuals, or simply try something new. For instance, Fred went from a generic team leader to a goofy yet well-meaning lover of intricate traps, and Daphne has gone from the prototypical damsel in distress to a capable member of the team who can more than hold her own.
For the upcoming animated film "Trick or Treat Scooby-Doo!" it appears that Velma is next in line for a major character change. Although, for many fans, it should come as much of a surprise.
Trick or Treat Scooby-Doo! seems to confirm Velma's sexuality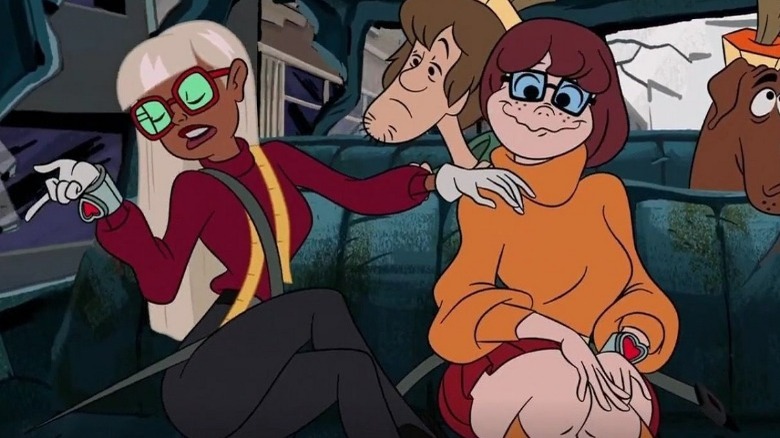 HBO Max
"Trick or Treat Scooby-Doo!" arrived digitally on October 4, 2022, and in no time at all, its take on Velma Dinkley (voiced by "Flora & Ulysses" star Kate Micucci) started making the rounds on social media. It's all thanks to her meeting with fashion designer and former criminal Coco Diablo (Myrna Velasco), who leaves her particularly scatterbrained mere moments into their interaction. When she's pressed by Daphne (Grey DeLisle) about why she behaved the way she did, and fails to hide her true feelings, Velma says, "Who am I kidding? I'm crushing big-time, Daphne! What do I do? What do I say?" (via The Hollywood Reporter)
With that, Daphne takes it upon herself to not only help her longtime friend get ahold of herself but sharpen her social skills so she has a chance at impressing Coco. This is clear confirmation that this take on Velma is part of the LGBTQ+ community in some capacity — an idea for the character that has been hinted at for years. James Gunn, who wrote the live-action "Scooby-Doo!" films, and Tony Cervone of "Scooby-Doo: Mystery Incorporated" fame both wanted to explore Velma's sexuality in their respective projects, but various obstacles prevented them from getting to do so.
After years of wondering about Velma's romantic inclinations, "Trick or Treat Scooby-Doo!" has given so many fans what they've wanted to see for years.