Law & Order's S. Epatha Merkerson Had No Clue This Would Happen When She Accepted The Role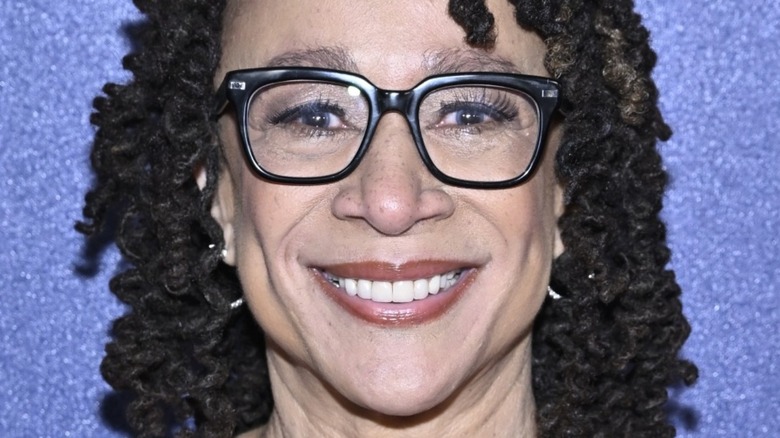 Roy Rochlin/Getty Images
S. Epatha Merkerson has had a long and prosperous acting career ever since she memorably starred as Reba in "Pee-wee's Playhouse" back in the 1980s. After enthralling childhood audiences in that whimsical series, she continued acting in supporting roles before landing the role of Lieutenant Anita Van Buren on NBC's "Law & Order" in 1993. She would play the role for 17 years and set a TV record as the longest-running Black female character on primetime television. In addition to her continuous work in the crime drama, she would also win an Emmy Award for outstanding lead actress in a miniseries or a movie for 2005's "Lackawanna Blues."
She has since played Sharon Goodwin, the chief administrator of Gaffney Chicago Medical Center in "Chicago Med." But her most prominent role still stands out as one of the most compelling in the Dick Wolf series. Van Buren was a mainstay on "Law & Order," even though Merkerson had no clue something so incredible would happen back when she accepted the role.
S. Epatha Merkerson was surprised Law & Order lasted so long
In an interview with Black Cinema Now, S. Epatha Merkerson was asked how it felt to be part of the "Law & Order" legacy, to which she replied, "You know, first of all, who knew, right? You take a gig, and you know you'll run with it as far as it goes, you know? You never think it's going to last 20 seasons, and I did 17 of those." She would become the "Law & Order" star with the most original series episode appearances. Speaking about her character's longevity and what playing Anita Van Buren afforded her, Merkerson continued, "I had no clue when I took the job it would last that long, but the great thing for me is that it allowed me to work at home, it allowed me to work with some extraordinary actors ..." 
On the show's subreddit page, u/Gamestar02 asked others their thoughts on the Lieutenant. The replies were overwhelmingly positive, with u/fadedblackleggings stating, "The best character on 'Law & Order,' ever. Hands down." The series was relaunched in 2022, and although the actress has yet to reprise her role in the series, we can hold out hope that she may decide to return in some capacity in the future.