Law & Order: SVU Fans Spotted A Strange Benson Mistake In Its Wrath Episode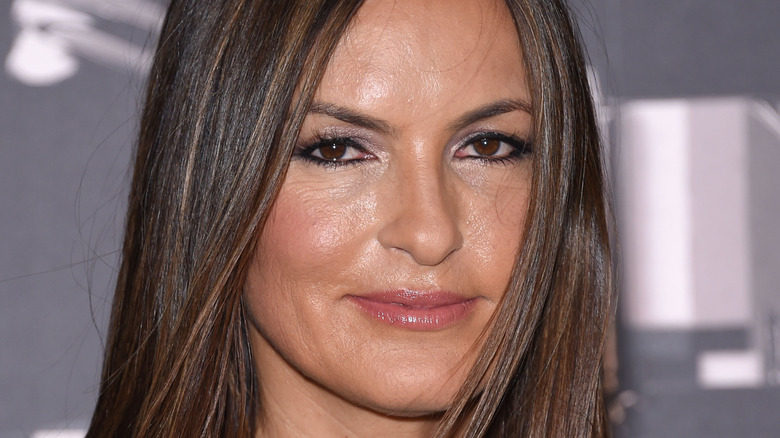 DFree/Shutterstock
The longevity of "Law & Order: Special Victims Unit" is unmatched by most other modern TV series. As of 2019, NBC's cornerstone series and spin-off to "Law & Order" officially became the longest-running live-action primetime show when news broke out of its renewal for Season 21 (via Hollywood Reporter). Three years later, it still proudly holds that title as it enters Season 24. With over 500 episodes, it is unlikely that another series will catch up with "Law & Order: SVU" anytime soon.  
One of the biggest problems with writing for a show with such a long lifespan is that the storylines and characters' personal relationships get too convoluted for writers to keep avoiding continuity errors. However, sometimes these errors are technical and the eagle-eyed "Law & Order: SVU" fanbase misses nothing. One obsessive fan unearthed an error that dates all the way back to "Wrath," a Season 3 episode, which aired in October of 2001. 
The issue with Benson leaving and entering the scene likely originated in the editing room
In Season 3, Episode 2, Olivia Benson (Mariska Hargitay) takes on a case that's deeply personal to her. A string of killings with all victims related to Benson's past cases causes tensions between herself and her partner, detective Elliot Stabler (Christopher Meloni). Throughout the course of the episode, Benson is stalked by the likely killer. When trying to unravel the mystery, she discovers that an FBI detail was commissioned by Stabler to protect his partner. Understandably, Benson wasn't too happy about being kept in the dark about the extra protection, and she confronts Stabler about it in front of his house towards the end of the episode. 
This is when the continuity error comes into play (via the Daily Express). The detectives have a brief conversation, after which Benson is seen walking away from Stabler's porch. In the very next shot, she is seen silently approaching Stabler again, in complete silence, all the while mouthing something to her partner. The most likely explanation behind this is that the editors had the scene order mixed up when cutting up the scene. It isn't likely that we'll ever get a legitimate answer to this mystery, seeing as "Wrath" aired over 20 years ago. 
The error was discovered in 2018 by a very detail-oriented "Law & Order: SVU" fan, who shared their observation anonymously on MovieMistakes, a forum dedicated to viewers spotting continuity errors and other mistakes in their favorite films and TV series.