Charlie Hunnam Gives Fans The Sons Of Anarchy Update They've Been Hoping For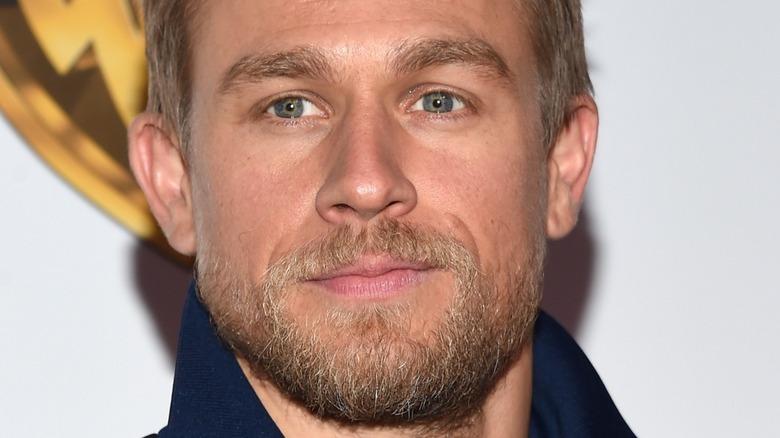 DFree/Shutterstock
Picking up from where anti-hero crime dramas "The Sopranos" and "The Shield" left off, the premiere of FX's "Sons of Anarchy" in 2008 continued the trend by focusing on the underworld of a lawless motorcycle club in Central California. Like other visceral cable drama shows of the era, the series was relentless in its depiction of brutality, which came wrapped up in the morally ambiguous family dynamic of the Tellers and their associates. Charlie Hunnam played the lead role of Jax Teller, the ambivalent protagonist who tries to shake off the criminal elements of the Sons of Anarchy Motorcycle Club Redwood Original (SAMCRO). Across seven seasons, his desire to lead a normal, law-abiding life consistently clashes with the delinquent syndicate empire first created by his father.
After memorable roles in the original U.K. version of "Queer As Folk," and films such as "Green Street" and "Children of Men," Jax became the character that divided Hunnam's acting career in half. In a 2020 interview with People, the actor commented, "Well, frankly, it gave me a career. And it gave me the ability to have confidence that I was going to be able to make [acting] work as a lifelong career." 
Eight years have passed since the "Sons of Anarchy" series finale, and Hunnam has just given fans an intriguing update on what to expect if the show gets a revival or prequel.
Charlie Hunnam hints at a return to Sons of Anarchy
The ending of "Sons of Anarchy" received a mixed reaction from fans, but years-long speculation about a revival of some sort has always existed, just as with any popular show that meets its end. In 2020, Charlie Hunnam weighed in on returning as Jax Teller with a desire to distance himself fully from the role. He also made a good point in stating that the character died in the finale, but major character deaths are always flexible when it comes to reviving a popular TV show, be it through flashbacks, prequels, or rearranging and exaggerating what was filmed.
In an interview with Access Hollywood, the actor alluded to the possibility of a return to the character when asked if he would like to play the role again. "Seeing as you ask, I have an idea I am exploring in its infancy that could be a possibility, and it would be something that I'd be incredibly excited about," he said. "So we're sort of in the infancy of exploring the viability of the idea, but next time I talk to you, hopefully, I'll have more information on that." 
There was previous chatter about a possible "Sons of Anarchy" prequel, but the project was abandoned after series creator Kurt Sutter had a falling out with FX parent company Disney (per Deadline). On the other hand, this recent announcement by Hunnam sounds promising.