HBO Max Series Dune: The Sisterhood Has Found The Perfect Leads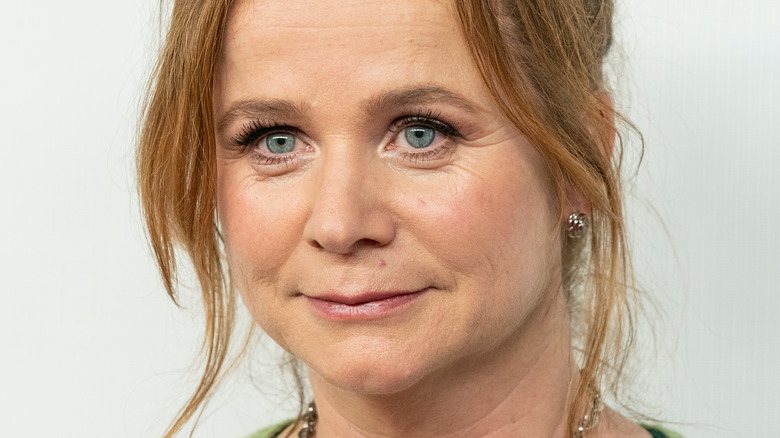 lev radin/Shutterstock
"Dune" ended up being one of the biggest films of 2021, so it's not hard to see why Warner Bros. is already planning on building off the blockbuster's success. The film, which was directed and co-written by "Blade Runner 2049" director Denis Villeneuve, is the closest that anyone has come to successfully adapting Frank Herbert's beloved 1965 novel, "Dune." Now, Villeneuve and his collaborators are currently hard at work on "Dune: Part Two," which is set to hit theaters in November 2023.
That said, "Dune: Part Two" isn't the only follow-up to Villeneuve's 2021 film that Warner Bros. has in development right now. The studio is also working with Legendary Television on a new HBO Max series titled "Dune: The Sisterhood." The project is set to take place thousands of years before the events of "Dune," and will explore the origins of one of the most powerful forces in Herbert's fictional sci-fi world.
Very little information has been released about "Dune: The Sisterhood" up to this point. However, with a little over a year to go until "Dune: Part Two" is released, it looks like progress is finally being made again on "Dune: The Sisterhood."
Emily Watson and Shirley Henderson will lead Dune: The Sisterhood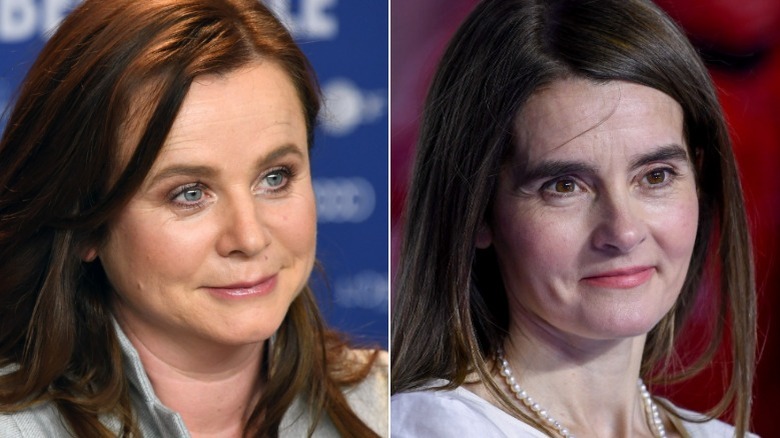 Pascal Le Segretain & Gareth Cattermole/Getty
According to Deadline, actors Emily Watson and Shirley Henderson have officially been brought on to lead "Dune: The Sisterhood." The series, which was created by writer Diane Ademu-John, will be set 10,000 years before the events of "Dune" and will explore the backstory of the Bene Gesserit. With that in mind, Watson and Henderson are set to play Valya Harkonnen and Tula Harkonnen, respectively, who will have already risen to power in a secret organization of women known as the Sisterhood by the time that the HBO Max series begins.
The Sisterhood will eventually transform into the Bene Gesserit, a religious and political organization comprised of women who are capable of wielding superhuman powers. The fact that "Dune: The Sisterhood" will explore the organization's origins is, of course, undeniably exciting, as is the fact that Watson and Henderson's characters are members of House Harkonnen, the powerful family that is run by Stellan Skarsgård's Baron Vladimir Harkonnen in "Dune."
Viewers, meanwhile, will likely recognize Emily Watson best for her roles in films and TV shows like "Chernobyl," "God's Creatures," "Punch-Drunk Love," and "Gosford Park." To date, she's also received two Oscar nominations for her performances in "Hilary and Jackie" and "Breaking the Waves." For her part, Henderson is probably best known for playing Moaning Myrtle in the "Harry Potter" films, but she's also had notable roles in movies like "See How They Run," "Okja," and "Trainspotting." 
Both she and Watson have established themselves as capable and versatile performers, which is why neither should have much trouble giving the kind of complex, imposing turns in "Dune: The Sisterhood" that the series will no doubt ask of them.