Family Guy's Seth Green Is Quick To Name His Favorite Chris Moment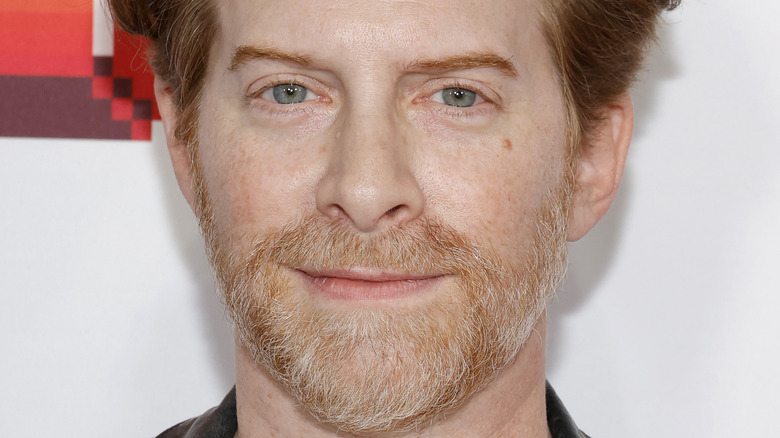 Frazer Harrison/Getty Images
With nearly 400 episodes having run on the Fox Network, "Family Guy" has endured two cancellations to become the second longest-running show on the network behind "The Simpsons." Creator Seth MacFarlane was initially inspired by the success of "The Simpsons" to try his hand at an animated series for adults. Known for its crass humor and quick cutaway gags, "Family Guy" became a pop culture mainstay after DVD sales for its first three seasons rescued the show from its second cancellation.
After 21 seasons and a direct-to-video movie, fans have aligned themselves with some of their favorite characters in the show. Chris Griffin (voiced by Seth Green), the perpetually 13-year-old son of Peter and Lois, has had a slew of memorable moments throughout the show's run.
As one of the creators of Adult Swim's "Robot Chicken," Seth Green is no stranger to the world of long-running animated TV.  Also known for his roles in "Buffy the Vampire Slayer" and the "Austin Powers" film franchise, Green is a pop culture mainstay. Green has been voicing Chris on "Family Guy" since the show began in 1999. While he has a lot of material to choose from, Green is quick to name his favorite Chris Griffin moment.
Seth Green's favorite moment involves Chris lighting a fellow student on fire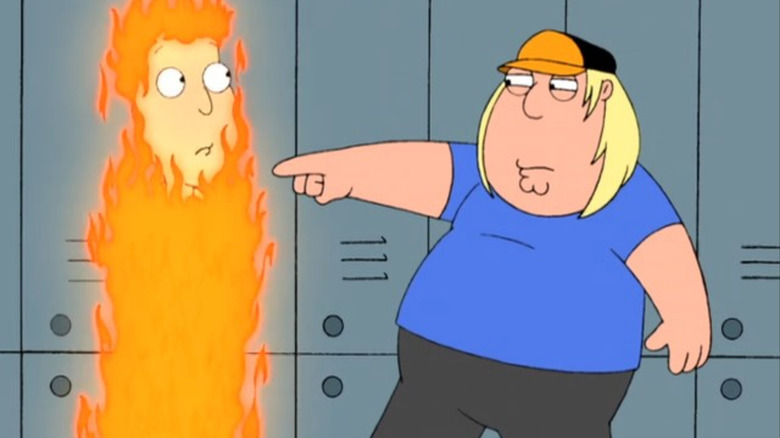 Fox/Hulu
In a moment that could be considered an example of a character going too far, Seth Green told TV Line that his favorite moment is when Chris sets a classmate on fire for making fun of his name in the fourth grade in the Season 3 "Viewer Mail" episode. In the episode, the Griffins get superpowers, and Chris is gifted with the ability to start fires at will. When he runs into the classmate in the halls, Chris confronts him. Recalling the moment, Green says, "Chris goes, 'Remember in the fourth grade, you called me Chris Gristle?' And the kid's like, 'I guess so?' And without hesitation, Chris goes, 'Well, burn for it!' and lights the kid on fire. I just love the idea that Chris is so petty to have held a grudge since fourth grade and to literally murder a person for an infraction as small as messing up his last name."
However, Chris' murderous tendencies may not be so surprising when you consider that Seth Green channeled serial killer Buffalo Bill from "The Silence of the Lambs" when he auditioned for the character. In 2020, Green told Comic Con at Home that he figured it was, "just so weird, I guess everybody liked it." Seth MacFarlane added, "Everyone was coming in, doing surfer dude voices based on the look of the design. Seth was the only one who came in and did something way off the rails."