The One And Only Full House Episode That Was Actually Filmed In San Francisco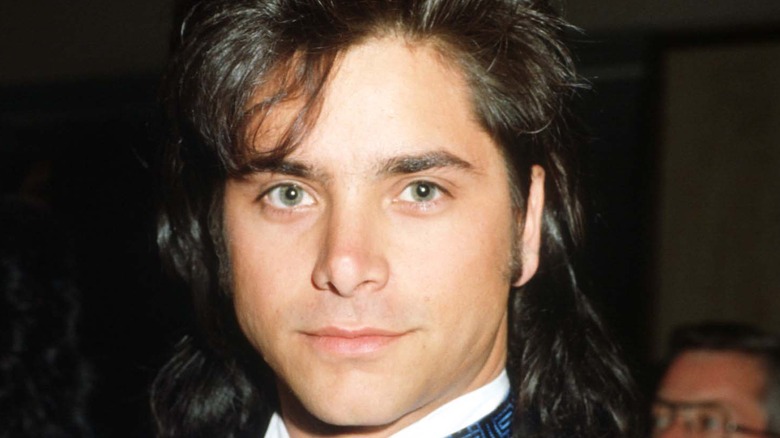 Barry King/Getty Images
The Tanner family on "Full House" famously live in a two-story apartment building within a San Francisco neighborhood (via SFGATE). But the series, which ran from 1987 to 1995, wasn't actually filmed in the Bay Area. Instead, "Full House" was mostly taped at the famous Warner Bros. studio (via LA Mag).
Typically, the show rarely ventured outside the soundstage. However, for episodes like the Season 3 premiere "Tanner's Island," where the family goes to Hawaii and ends up stranded on an island (via Cosmopolitan), or the Season 6 finale, where the Tanners go to Walt Disney World for several misadventures (via D23), "Full House" used real location footage. Otherwise, the show's 192 episodes were largely filmed in the studio (per LA Mag).
However, one episode late in the series run on ABC did have some real Golden City energy. Unlike almost all of the other "Full House" episodes, it was actually filmed in San Francisco.
The final season premiere was filmed around San Francisco
For a busy film or television crew, filming on a soundstage is typically much easier than shooting on location (via Beyond The Pines Productions). But for the 8th and final season of the show, the "Full House" crew made an episode featuring the city of San Francisco in close up (via E! Online).
The season premiere, "Comet's Excellent Adventure," focuses on the Tanners running around the city as they try to find their missing dog, Comet. The good-natured pup meets a rough-and-tumble collie while navigating urban streets, while Jesse (John Stamos) deals with being fired from his band.
"Full House" wasn't exactly known for being a daring and transgressive sitcom, but this was a great idea for a big opening to the season. The episode also has fun filming the cast around real San Francisco locations, including the famous Golden Gate Bridge, Coit Tower, and Aquatic Park. It doesn't hurt, either, that an adorable golden retriever is featured heavily. Ultimately it's up to "Full House" fans to determine what the best part of "Comet's Missing Adventure" is: the cuddly dog, or the amazing city of San Francisco.