Why Was The Heartbreaking Carisi Scene From Law & Order's Three-Hour Crossover Removed From Peacock?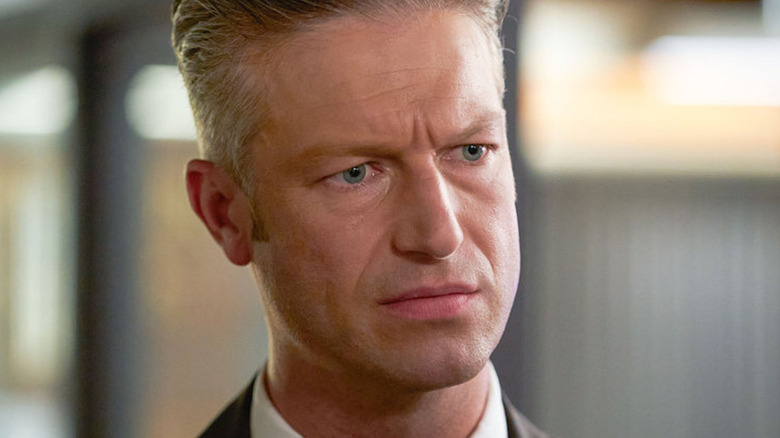 Michael Greenberg/NBC
The "Law & Order" crossover event was a historic happening in the Dick Wolf universe — marking the first time three series in the franchise shared the same story across one massive episode. The three-hour event dove into the investigation of a trafficked girl, which we found out quickly was connected to an organized crime ring. Most of the crossover heavily featured Olivia Benson (Mariska Hargitay), Elliot Stabler (Christopher Meloni), and Frank Cosgrove (Jeffrey Donovan), but every major player from each "Law & Order" series was featured at least a little.
Unfortunately, heavy hitters like Fin Tutuola (Ice-T), Jack McCoy (Sam Waterston), and Sonny Carisi (Peter Scanavino) were only briefly featured, with their characters more so being used as guest stars than anything else. A lot went down in the crossover, however, but the biggest talking point was that of Amanda Rollins (Kelli Giddish) and the bullet she took to the stomach. This is where Carisi briefly shows up — on scene, looking for answers about what happened to Amanda. His reaction is gut-wrenching as he's understandably nervous that he might lose the love of his life. If you have gone back to watch the episode on Peacock, where the show is exclusively streaming, you might notice the Carisi scene is missing.
Carisi and Benson's brief crossover scene is no more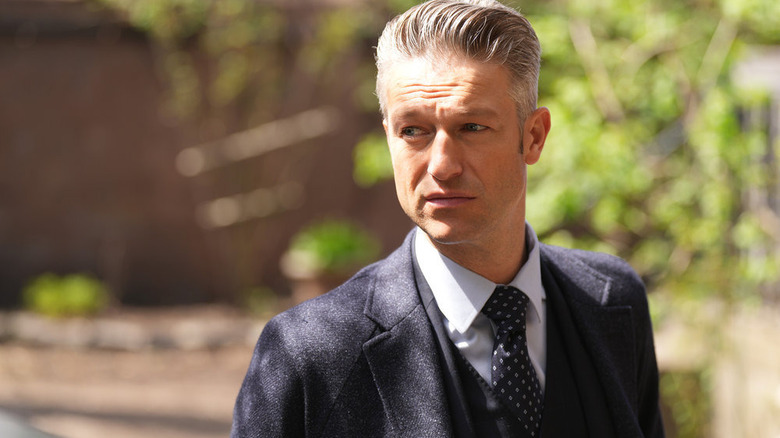 Craig Blankenhorn/NBC
The Wolf Entertainment Twitter page shared a gif from the scene to their feed on the night of the episode, noting how emotional the moment was. But apparently, it wasn't significant enough to keep in the Peacock episode version. There are a few reasons why this might have happened. First off, this moment occurred in the third hour of the crossover, which technically falls under the mothership "Law & Order" umbrella. If it had dropped in the second hour, which belongs to "Special Victims Unit," we suspect it would have stayed.
While Amanda's shooting is in the Peacock version of the "Law & Order" episode, Carisi's arrival is not. It's rather noticeable because Olivia comes up to Detective Shaw (Mehcad Brooks) and asks about Amanda and then it abruptly cuts to Olivia talking to the trafficked girl. It's in between these two moments that Carisi arrives, but the heartbreaking moment between him and Olivia is gone.
According to TV Line, the small scene needed to be cut to make room for the episode's disclaimer, which reveals it's part of a crossover, and also to make room for a re-cap when it runs in syndication. This is the big problem with crossover events, which fans of the "One Chicago" universe are likely familiar with when they binge a season.