Here's What House Of The Dragon Star Milly Alcock Would Look Like As Spider-Gwen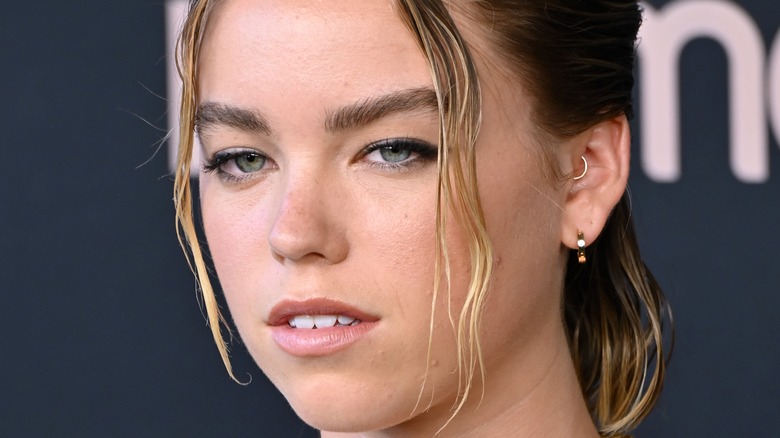 Featureflash Photo Agency/Shutterstock
Since Spider-Gwen's (Hailee Steinfeld) role in the animated film "Spider-Man: Into the Spider-Verse," the arachnid superhero has become a hot property. Fans have been clamoring for a solo Spider-Gwen film adventure. But who would play this character in a live-action movie? Emma Stone played Gwen Stacy in the Andrew Garfield-starring "Spider-Man" films, making her a natural choice for an alternate universe variant. However, she didn't reprise her role as Gwen in the cameo-packed "Spider-Man: No Way Home."
That means the search is on to find another (ideally blonde) actress to step into the spider-suit, deliver sarcastic quips, swing on buildings, and punch out bad guys! With so much attention going to Milly Alcock's breakout role as Rhaenyra Targaryen on the "Game of Thrones" prequel series "House of the Dragon," it makes sense that she would be in the running to portray Spider-Gwen.
Can't picture Alcock as Spider-Gwen? Fortunately, a spiffy new piece of fan art will clear that problem up for you!
BossLogic does it again!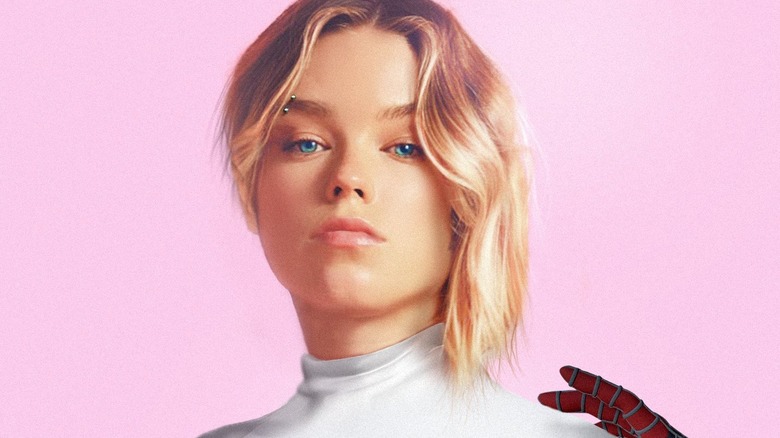 BossLogic/Twitter
Fan art maestro BossLogic took to Instagram to share his mock-up of Milly Alcock as Spider-Gwen. In the image, we see a friendly neighborhood Spider-Man hand reaching off-screen to get her attention. The artist also shared his work on Twitter, revealing that the work was the result of "many requests" depicting the actress in the role.
Response to the fan art seems to be uniformly positive. Of course, that doesn't necessarily put Alcock any closer to playing the character — If a live-action Spider-Gwen movie ever becomes produced. But stranger things have happened! As this post from Alden Diaz on Twitter points out, Alcock's resemblance to the "Spider-Man: Into the Spider-Verse" incarnation of the character is striking.
In addition to her comic book series, fans have the upcoming sequel to "Spider-Verse" to look forward to, which reportedly has Spider-Gwen playing a larger role. If that leads to an eventual live-action debut for the character, it's now all but proven that Alcock would be a great fit in the role.