The Only Two TV Series Credits Loretta Lynn Could Claim In Her Legendary Career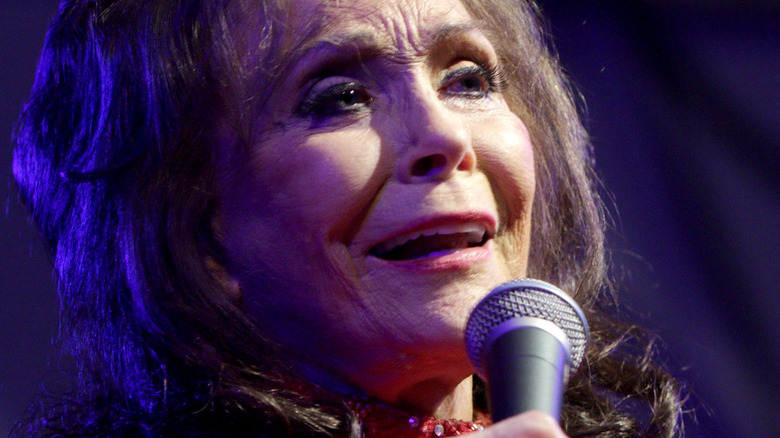 James Goulden Photography/Getty Images
Since just about the advent of movies with sound, musicians have often lent their talents to cinema. It's unsurprising, then, that a huge pop star like Elvis Presley at one point kicked off a bona fide acting career, peaking with perhaps the best Elvis movie, "King Creole." While these films typically feature original music by the king of rock 'n' roll, plenty of musicians have since approached the craft of acting purely as dramatic performers, untethered to their music careers. For instance, among some of the weirdest horror movie cameos of all time is vocalist Chris Isaak in disturbing thriller "Silence of the Lambs."
Loretta Lynn, who died at 90 years old on October 4, 2022 (via CNN), was primarily known for performing songs like "Don't Come Home A-Drinkin' (With Lovin' on Your Mind)" and "You Ain't Woman Enough (To Take My Man)." Like many popular musicians before her, Lynn was also associated with cinema — predominately the 1980 musical "Coal Miner's Daughter" based on her real life story and starring Sissy Spacek a few years after "Carrie." While "Coal Miner's Daughter" was a critical success, however, Lynn only ever acted herself on a handful of occasions. In fact, Lynn was featured in TV series just twice over the course of her decades-long career.
Loretta Lynn appeared in Fantasy Island and Happily Ever After: Fairy Tales for Every Child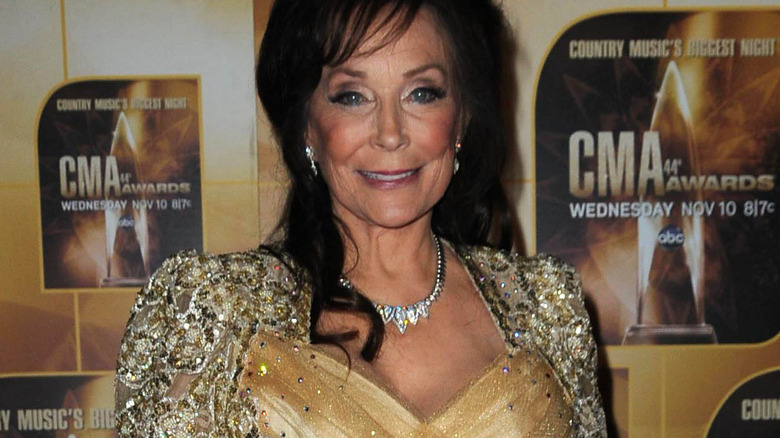 s_bukley/Shutterstock
The late singer-songwriter Loretta Lynn's first ever acting role was in a 1966 musical drama titled "Nashville Rebel," led by fellow country star Waylon Jennings. Her next on-screen gig came 16 years later, in 1982, during which she appeared in a single episode of an anthology series of sorts titled "Fantasy Island." In each episode, guests at its titular island request that proprietor Mr. Roarke (Ricardo Montalban) fulfill personal fantasies, though of course, their fulfillment almost always manifests with an ironic twist. Lynn appears in a Season 6 episode titled "Thank God, I'm a Country Girl" as Loretta Wentworth, a woman who wants her daughter to perceive her as a success.
Then, with just a single TV movie in between, Lynn's next TV show credit was as the voice of a musically gifted camp counselor named Deli Porkchop in a 1999 adaptation of "The Three Little Pigs" for animated fairy tail anthology show "Happily Ever After: Fairy Tales for Every Child." The rest of the voice cast in that episode notably includes Sandra Oh, Courteney Cox, Sinbad, and Tyra Banks.
In a 2021 interview with AARP, Lynn described "Coal Miner's Daughter" as one of the high points of her career. Nevertheless, it seems Lynn preferred to be the subject of a film to acting herself, limiting her TV credits specifically to just these two roles amidst countless music industry successes.