The Horrific Harry Potter Scene That Left A Stuntman Paralyzed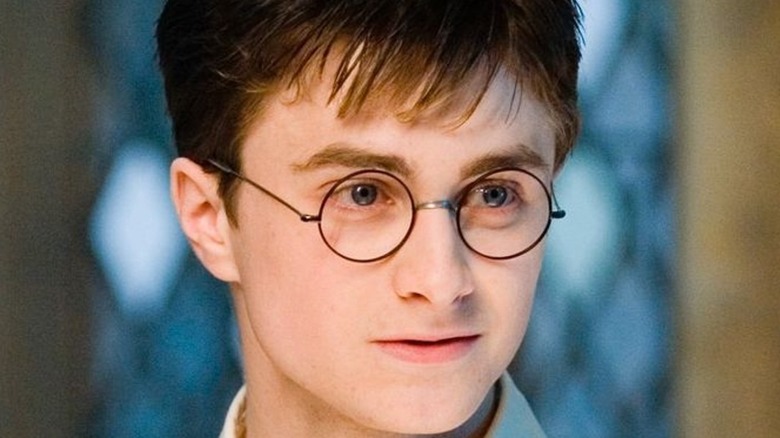 Warner Bros.
Recently, the "Harry Potter" franchise has received a lot of backlash due to J.K. Rowling's problematic stance on trans rights. While many have shown their distaste for Rowling's views by writing off her projects, "Harry Potter" is still a global pop culture. That only became more true with the arguably more popular film series starring Daniel Radcliffe as Harry Potter.
However, J.K. Rowling isn't the only horror that befell the franchise. Creating believable films full of action and consequences carries risks. While most production companies go to great lengths to ensure their cast and crew are safe on set, not everyone walks away from a massive production unscathed. Sadly, this proved too true for David Holmes, the stunt double for Daniel Radcliffe.
Holmes spoke out about the injury he sustained during the filming of "Harry Potter and the Deathly Hallows." While performing a dangerous stunt known as the "jerk back," Holmes was slammed into a wall. The impact broke his neck, leaving him paralyzed.
David Holmes speaks about this trauma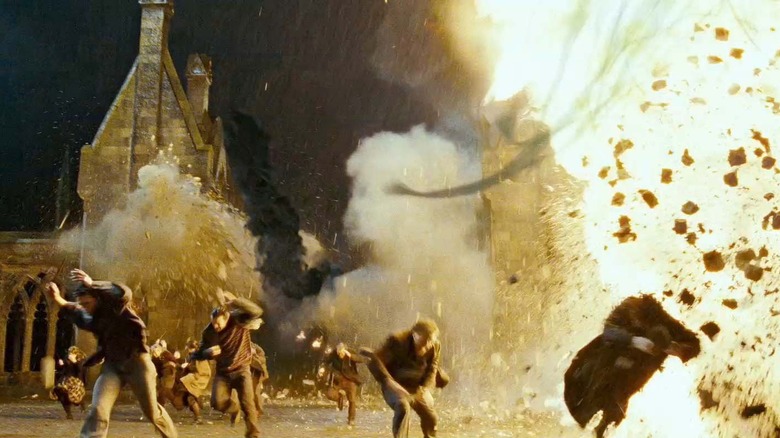 Warner Bros.
During an interview with Mirror, Holmes spoke out about the 2009 accident. Recounting the stunt gone wrong, he said, "I hit the wall and then landed on the crash mat underneath. My stunt coordinator grabbed my hand and said, 'Squeeze my fingers.' I could move my arm to grab his hand but I couldn't squeeze his fingers. I looked into his eyes and that's when I realized what happened was major."
Being a professional stunt double, Holmes was no stranger to injury. He said that the familiar pain and tingle he felt all over his body was reminiscent of when he's previously broken a bone. "My first thoughts weren't about not being able to walk again. It was all the other stuff, like not being able to dance again or have sex," Holmes explained.
Holmes spent six months at the Royal National Orthopedic Hospital (RNOH) in rehabilitation. Going through such a traumatic accident would be difficult for anyone. However, going from being someone so physically fit to being unable to sit up left a lasting impression on him. "As soon as they sat me up and I took the weight of my head into my shoulders, it was just horrendous. The patience you have to learn is unbelievable. I have gone from being able to stand on my hands for half an hour at a time and then all of a sudden I can't sit up in bed."
Having a positive mental attitude means everything...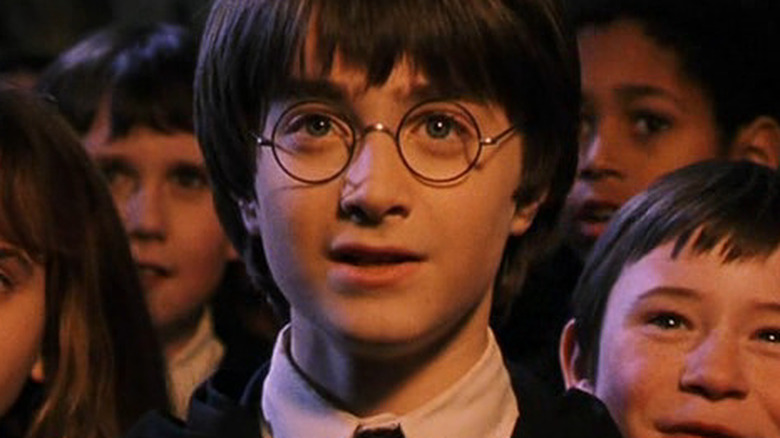 Warner Bros.
Holmes worked as Daniel Radcliffe's stunt double from the very first film up until his accident in 2009. Still, he doesn't hold any ill will for the "Harry Potter" cast and crew. He described them as being like a second family and he keeps in contact with a lot of them, including Daniel Radcliffe.
Beyond his close friendships, he credits his current position in life to not succumbing to the tragedy of his accident. "Having a positive mental attitude means everything," he told Mirror. "I also think if you're positive about your disability then it can help you live with it."
Since then, he's not only learned to cope with his disability, he's dedicated his career to helping others do the same. He became an ambassador for the RNOH, so the hospital that helped him can expand and continue offering the best care to people who have gone through similar life-altering accidents. Also, he founded a production company called Ripple Productions.