Upload Season 3 - What We Know So Far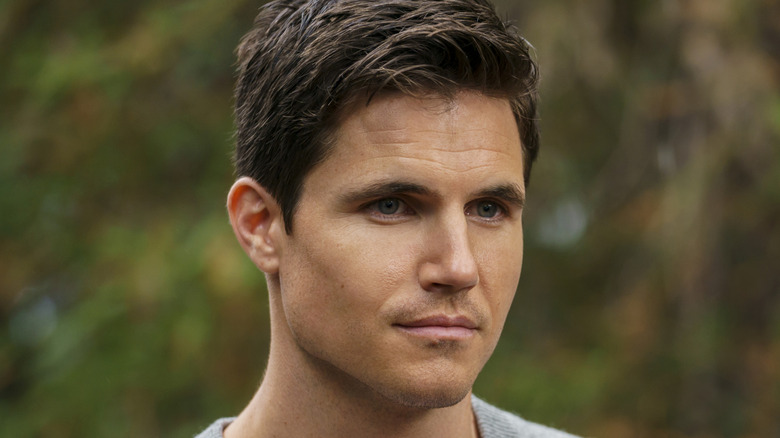 Amazon Studios
Blending science-fiction with comedy, romance, supernatural themes, and taking place at the intersection of utopia and dystopia, "Upload" follows the potential romance between Nathan (Robbie Amell), a dead man whose consciousness was uploaded into a post-death cyber-living facility called Lakeview, and Nora (Andy Allo), the living customer service angel with whom he interacts in hologram form. Created by "The Office" developer Greg Daniels and n this slightly dystopian futuristic society, advanced future technology is the norm, with the most sophisticated machinery available to the wealthiest — those who can afford it can send their very essence to live forever in a luxurious virtual afterlife, in lieu of taking a chance on whether or not an actual afterlife is real or not. Adding to the complications keeping Nathan and Nora apart in the far off year of 2033 — besides his being dead and non-corporeal — is Nathan's possessive pre-death girlfriend, Ingrid (Allegra Edwards), and the big corporation trying to keep the good guys from discovering the evil conspiracy behind Nathan's premature death.
Season 1 of "Upload" debuted in 2020, and became a pandemic lockdown hit for Prime Video, and shortly after its debut, Amazon ordered a second season of the genre-bending series. A third season is on the way — and here's everything about it that "Upload" producers have uploaded to the world at large.
When will Upload Season 3 be released?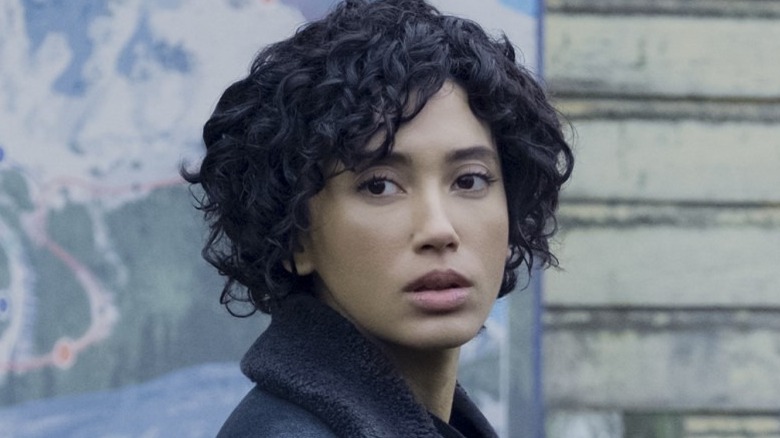 Amazon Studios
"Upload" Season 2 released on March 11, 2022, with only seven episodes, three shorter than the first season. Though star Robbie Amell told Digital Spy that, despite COVID-19 procedures lengthening the production schedule, creator and writer Greg Daniels followed the motto "Story should dictate episode count" rather than the reverse. "The best story for the season was seven episodes," Amell said. But many fans disagreed and were disappointed by the truncated second season. "Ummmmmm, where is the rest of the season?" a fan asked on Instagram. "Season 2 is incomplete." That completion, in the form of Season 3 and not a second half of Season 3, is forthcoming. Amell posted an on-the-set photo (of himself and co-star Andy Allo) to his Instagram account in August 2022, writing "Season 3. Feels good to be back," indicating that filming had begun on the new batch of episodes.
With Season 2 having filmed in Vancouver for more than two months, per TheCinemaholic, it seems likely that Season 3 might take the same time or longer, perhaps wrapping in November 2022. Creator Greg Daniels has also talked about the complex graphics required to capture the futuristic world, telling Collider, "So much visual effects work makes the post[-production] process very long." That means while there's no release date for Season 3 yet, it's unlikely we'll see anything before 2023.
What is the plot of Upload Season 3?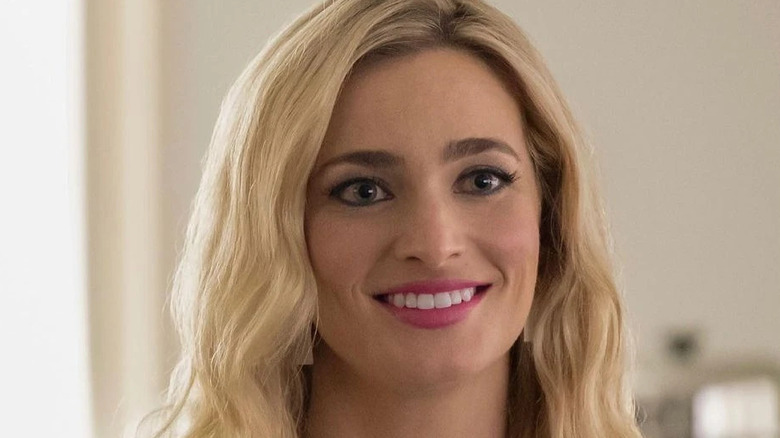 Amazon Studios
The ten-episode Season 1 off "Upload" took its time, acquainting viewers with the unique world and original premise of the series, that of a man who died young and under mysterious circumstances in a near future under corporate control where his consciousness is uploaded into a idyllic virtual afterlife. Nathan (Robbie Amell) spends Season 1 getting used to his new existence, and slowly falling for his customer support contact, Nora (Andy Allo), until his girlfriend from the before-times, Ingrid (Allegra Edwards) finds a way into the Lakeview resort for the dead of body but alive of soul. In Season 2, Nathan tries to unravel why and how he died, but is distracted by Ingrid's invasive influence and his beloved Nora's disappearance, as she's consumed with caring for her dying father and spending a lot of time (and therein maybe finding a more feasible romantic interest) at a technology-eschewing, back-to-the-land commune. 
"Upload" Season 3 will most certainly address all of these developments as well as going where the Season 2 cliffhanger left the story influx: Ingrid grows a physical body for Nathan, and he sends his consciousness into it. But it's likely to malfunction, as is Nathan and Ingrid's tenuous relationship, as he learns she wasn't really dead but using a virtual reality suit to hang out at Lakeview.
Who is starring in Upload Season 3?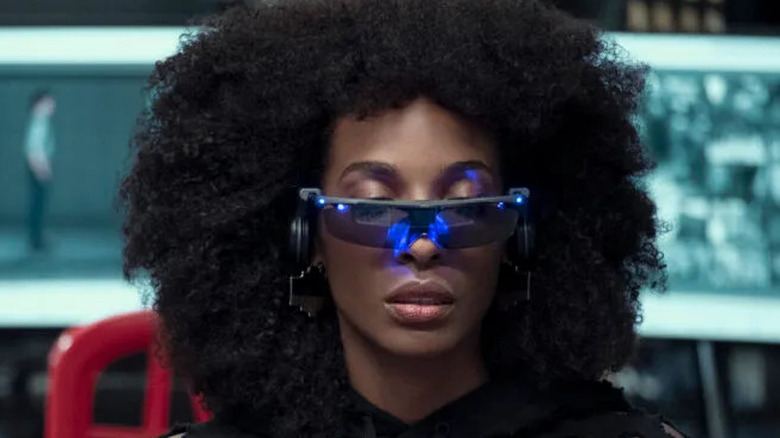 Amazon Studios
The extended "Upload" family announced its Season 3 renewal on May 11, 2022 with a video uploaded to the "Upload" Instagram account. Nearly every actor to play a major character on "Upload" through Season 2 made an appearance in the celebratory clip, a strong indicator that every last one of those members of the ensemble cast will be back for Season 3. Those returning to the digital afterlife or thereabouts for another run of "Upload" episodes include Robbie Amell as the deceased and lovelorn Nathan; Andy Allo as Nora, a conflicted customer service representative "Angel" at virtual afterlife creator Horizen; Andrea Rosen as Nora's disinterested boss, Lucy; Zainab Johnson as Aleesha, Nora's fellow "Angel,"; Allegra Edwards as Nathan's regular-life partner Ingrid, who finds a way into the Lakeview resort for the dead; Kevin Bigley as Nathan's worshipful friend Luke; and Owen Daniels as "A.I. Guy" the always-present and ever-eager Lakeview helper guy. Josh Banday (Ivan) also pops up in the clip, having recently been upgraded from recurring player to series regular, as customer service rep Ivan, according to Deadline.
Who is the showrunner for Upload Season 3?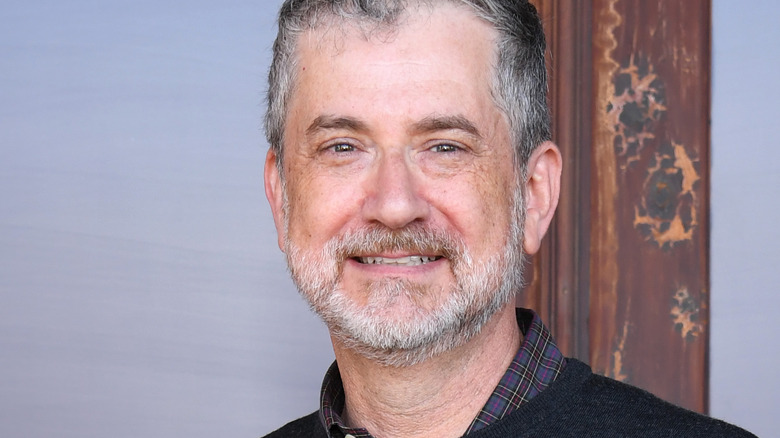 Jon Kopaloff/Getty Images
Greg Daniels is one of the most accomplished and influential television creatives in recent memory, one of the architects of the current style of character-based, slow-building comedy built around both real emotion and rapid-fire jokes. After writing for "Saturday Night Live" for years, he moved on to pen scripts for "The Simpsons" in its mid-1990s heyday before creating "King of the Hill" and then developing the British cringe-comedy "The Office" into its mega-hit American version. He also created the stylistically similar faux-documentary comedy "Parks and Recreation" before reuniting with Steve Carell from "The Office" to come up with the viciously satirical military workplace comedy "Space Force." The latter debuted on Netflix at almost the same time as "Upload" did on rival streaming Prime Video. 
While TV show creators, especially veterans of the industry, frequently wind up as the showrunners on their own projects, it would've been difficult for Daniels to be the boss on two work-intensive shows for rival outlets, so while sharing duties on "Space Force" with Norm Hiscock (per Variety), Daniels served, and will continue to serve, as the sole showrunner on "Upload" Season 3.
Where to watch previous seasons of Upload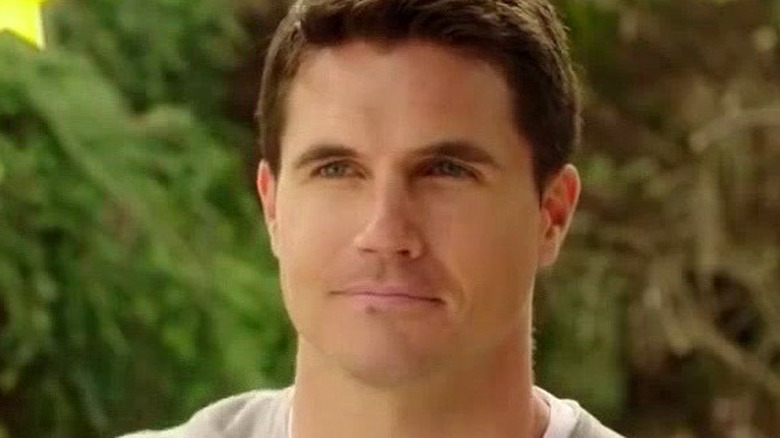 Amazon Studios
Way back in the summer of 2018, according to The Hollywood Reporter, Amazon Studios ordered 10 episodes of a new, untested, and very ambitious and original romantic science-fiction tech-satirizing comedy from creator Greg Daniels, just coming off runs as an executive producer of the ensemble sitcom "Parks and Recreation" and the sci-fi comedy "People of Earth." At the same time that it announced the show was a go, Amazon revealed that the show's cast was already set, with Robbie Amell and Andy Allo occupying the lead roles.
Then-new Amazon Studios leader Jennifer Salke put "Upload" into play, having previously worked with Daniels when she was an NBC executive and he was helping to make that network's "Parks and Recreation" and "The Office." "Amazon is the perfect place to make 'Upload' because of their strong creative team, and because it's a company that could actually one day host a digital afterlife," Daniels said at the time, pointing out the similarities between his internet-era tech giant benefactor and the Horizen corporation from "Upload." "If I get in good with them, I'm hoping for a big discount on my first thousand years."
Speaking of immortality, shows that are ordered, produced by, and distributed by a streaming service tend to stick around as proprietary content forever. As long as that's standard operating procedure, Season 1 and Season 2 of "Upload," as well as the forthcoming Season 3, have been uploaded to Amazon's Prime Video subscription streaming service.