Ewan McGregor Says Obi-Wan Kenobi Movie Is Just 'Talk' Right Now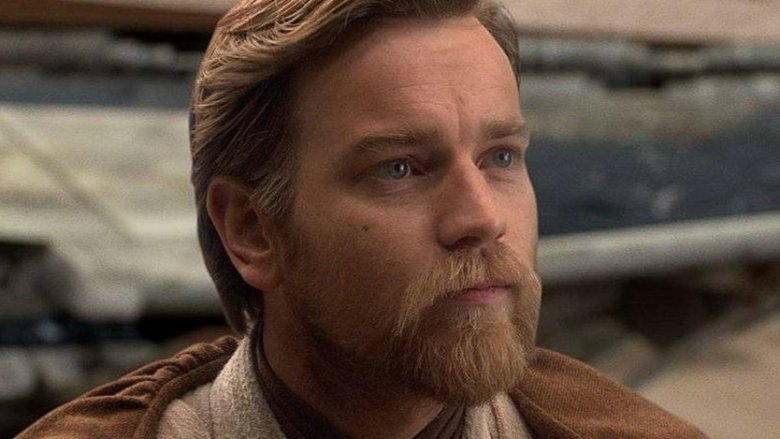 If you've secretly been hoping there's already been all kinds of behind-the-scenes planning for the Obi-Wan Kenobi movie reportedly in the works, this is not the story you're looking for.
Ewan McGregor, who played Obi-Wan in the three Star Wars prequels, opened up about the chance that he'll return as the iconic Jedi in an anthology flick backstage after his Golden Globes victory for Fargo, and it sounds like nobody from Lucasfilm has called him yet. 
"I would be happy to play him again but I don't know anything more than you do," McGregor said (via Yvonne Villarreal of the Los Angeles Times). He said that he's heard the rumors, but there's been nothing with him beyond the talk. "It's just that," he said. "There's a lot of talk."
Reports about an Obi-Wan Kenobi film first surfaced about five months ago and there were no concrete details about a potential director or star. Word is that Disney approached filmmaker Stephen Daldry (The Hours, Extremely Loud & Incredibly Close) about directing the movie, but it's not clear when it would be set in the Star Wars timeline.
If the movie does become a reality, there's a chance Lucasfilm would go with an actor other than McGregor, although that seems unlikely unless the script calls for a version of Obi-Wan that is much younger or older than McGregor can play. He's been pushing for a spinoff about Kenobi for a while. "I've always thought there was a story to tell between my last [movie as Obi-Wan] and Alec Guinness' first one" McGregor said. "I hope that they're going to explore different genres under the Star Wars banner, and one of those could be an Obi-Wan Kenobi feature film. Or two! The Obi-Wan Kenobi Story Part 1 and Part 2!"
As of now, McGregor is just another Star Wars fan and he said he really enjoyed The Last Jedi. "I saw the new one over Christmas," he said. "I thought it was really, really beautiful. I loved it."