The Truth About Scott Campbell Jr.'s Deadliest Catch Disappearance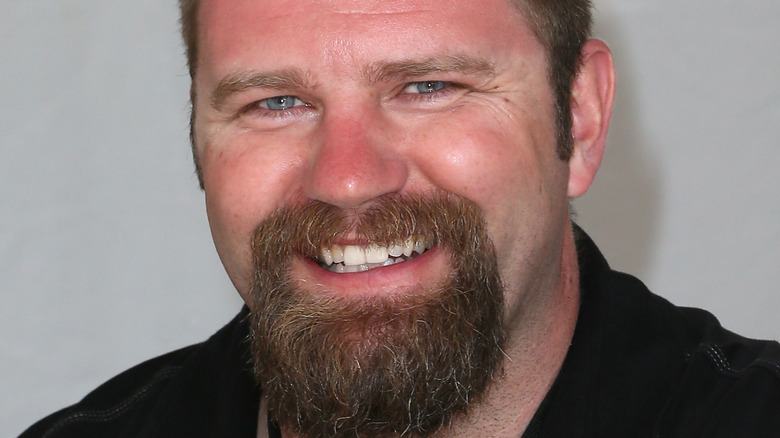 David Livingston/Getty Images
Fans of Discovery's "Deadliest Catch" are well aware of the ongoing deckhand turnover that makes it difficult for viewers to get invested in any crewman's real-life story. But, when it comes to the captains of these crab boats, consistency and longevity are more expected. Not including off-show unforeseen events, like Captain Phil Harris passing away, staples such as Keith Colburn of The Wizard, Jonathan Hillstrand of the Time Bandit, and Sig Hansen of the Northwestern have become veteran main characters since the series first aired back in 2005.
However, when a new captain gets introduced on "Deadliest Catch," fans get a unique opportunity to start a brand new reality-show relationship. During Season 7, Episode 1 ("New Blood"), Scott Campbell Jr. is presented as a new featured captain of the vessel, The Seabrook. Reality Titbit explained that Campbell, whose father was a career fisherman, initially appeared not only pumped about the new opportunity, but all focused on crushing his crab numbers. His determination and intelligence quickly made him, to some fans, a new favorite. But, longevity was not to be for Captain Scott Campbell Jr., who saw his crabbing world come crashing down at the end of his fourth season of the show. This left plenty of fans wondering what happened to the former captain of the Seabrook.
Campbell Jr.'s back kept him away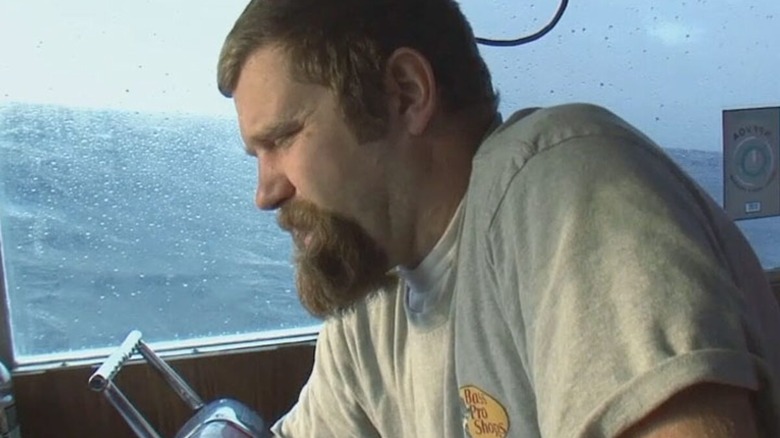 Discovery
Unfortunately, those who came to like Scott Campbell Jr. of The Seabrook didn't get to have much time with him. As Campbell's episodes piled on, so did the pain in his back. A lingering injury came to a head in Season 10, Episode 6 ("Falling Down") when the pain became too much to bear, resulting in an emergency hospital visit.
Back in 2015, after the conclusion of Season 10, Campbell found out he would need to have two discs replaced in his spine (per Outsider). In his emergency trip to doctors, it was explained to him that the up-and-down motion of waves caused the ongoing pressure on his back. The delay made fans miss him until he made a triumphant return in Season 16, as a new captain of the Lady Alaska. While he was gone, besides healing, Campbell decided to dip his toes in a completely different type of business.
As Idaho News 6 reported, Campbell became the CEO and owner of Cordova Coolers, designed by the former captain himself. Before moving his new business from Washington State to Idaho, Campbell explained that he had rented a boat that had a terrible cooler in it. He said, "Didn't hold our beer cold! ... You gotta have your beer cold when you're out on the water and it's a 106-degree day." His friends quickly responded by challenging him to make a better cooler, and that was exactly what Campbell did. This decision was ironic for the former captain, who used to avoid being freezing cold, only to be the guy who makes sure your beer is.