Looper Asks: Who's Your Favorite Better Call Saul Character? - Exclusive Survey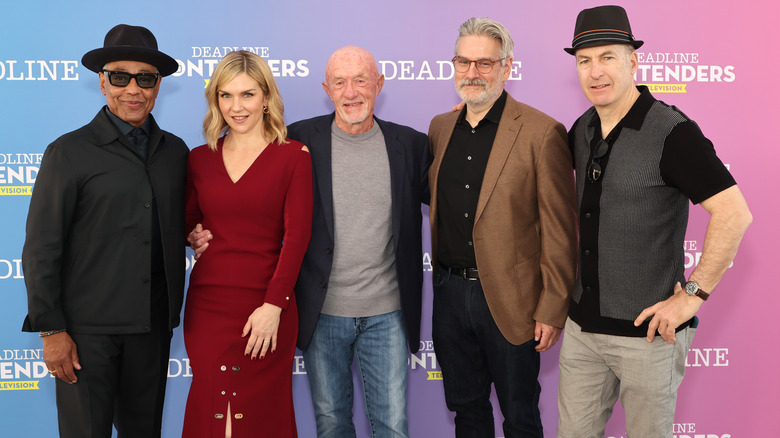 Amy Sussman/Getty Images
AMC's hit "Breaking Bad" prequel "Better Call Saul" has finally come to a close, delivering a shocking ending that was all at once heartbreaking and hopeful. It also provided additional emotional closure for its predecessor, feeling like a somewhat definitive end to a saga that began in 2008. Doing so without feeling forced or detracting attention away from the show's key players is yet another feather in the cap for one of modern TV's best dramas.
Part of what made "Better Call Saul" so special was its electric cast of characters. As Jimmy McGill/Saul Goodman (Bob Odenkirk) made his way from a troubled man trying to do better, to a bad man trying to do worse, he encountered some of the most lovable and morally bankrupt characters ever shown on screen — which made us wonder who among this colorful crew appealed to our readers the most. From "Breaking Bad" transplants like Mike Ehrmantraut (Jonathan Banks) and Gustavo Fring (Giancarlo Esposito) to new favorites like Kim Wexler (Rhea Seehorn) and Nacho Varga (Michael Mando), we asked you who won the case for the best character on "Better Call Saul."
The readers rule in favor of series lead Saul Goodman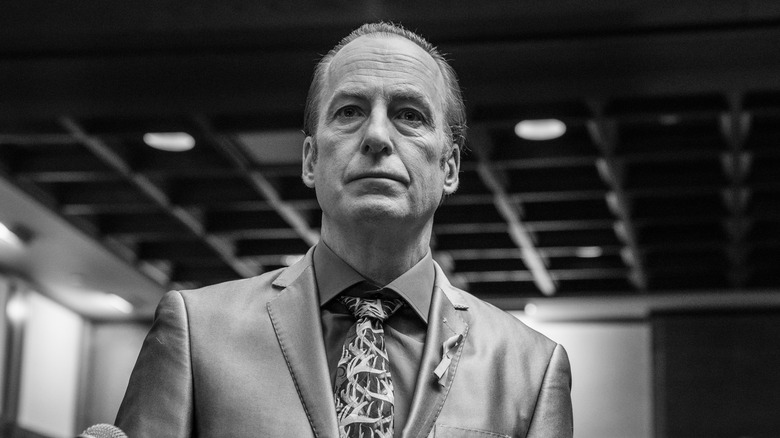 AMC
Surveying 613 individuals in the United States of America, Looper found that Saul Goodman — aka Jimmy McGill, aka Gene Takavic — is the clear favorite among fans. With 34.58% of the vote, Bob Odenkirk's morally hampered con-man-turned-lawyer managed to talk his way into the hearts of viewers across the country. 
Coming in at distant second and third place positions are two of the series' most tragic figures. 13.54% responded that Chuck McGill (Michael McKean), Jimmy's harsh and self-righteous brother, was the second favorite. Chuck ultimately took his own life after Jimmy used Chuck's illness to publicly humiliate and discredit him. His climactic courtroom breakdown from the Season 4 episode "Winner" — colloquially known as the "Chicanery Speech" — has stood as one of the show's most memorable (and meme-able) moments since 2018, and earned McKean his first Emmy nomination.
Michael Mando's Ignacio "Nacho" Varga took third place, receiving 13.21% of the vote. Nacho was one of the series' longest-standing members, and was first mentioned in a 2009 episode of "Breaking Bad." Beloved "Breaking Bad" villain Gustavo Fring came in fourth (11.91%), followed closely by Kim Wexler (11.26%), and Mike Ehrmantraut (8.65%). Somewhat surprisingly, Tony Dalton's charismatically cruel Lalo Salamanca was the lowest-ranked choice for the respondents, only receiving 6.85% of the vote.